Actor Bryan Cranston — widely known for playing a high-school-teacher-turned-meth-dealer in "Breaking Bad" — is defending his latest role as a quadriplegic in new movie "The Upside" while others argue the part should have gone to a disabled actor.
Cranston — who is not disabled — told Sky News he's aware of the latest debate in Hollywood over "the need to expand opportunities" for minority actors, but that him landing the role as a quadriplegic was a "business decision."
"As actors, we're asked to be other people, to play other people," he told the outlet. "If I, as a straight, older person — and I'm wealthy, I'm very fortunate — does that mean I can't play a person who is not wealthy? Does that mean I can't play a homosexual? I don't know; where does the restriction apply, where is the line for that? I think it is worthy for debate to discuss those issues."
The actor — who stars opposite comedian Kevin Hart in the new flick — added to Sky News that the situation is a "case of catch-22."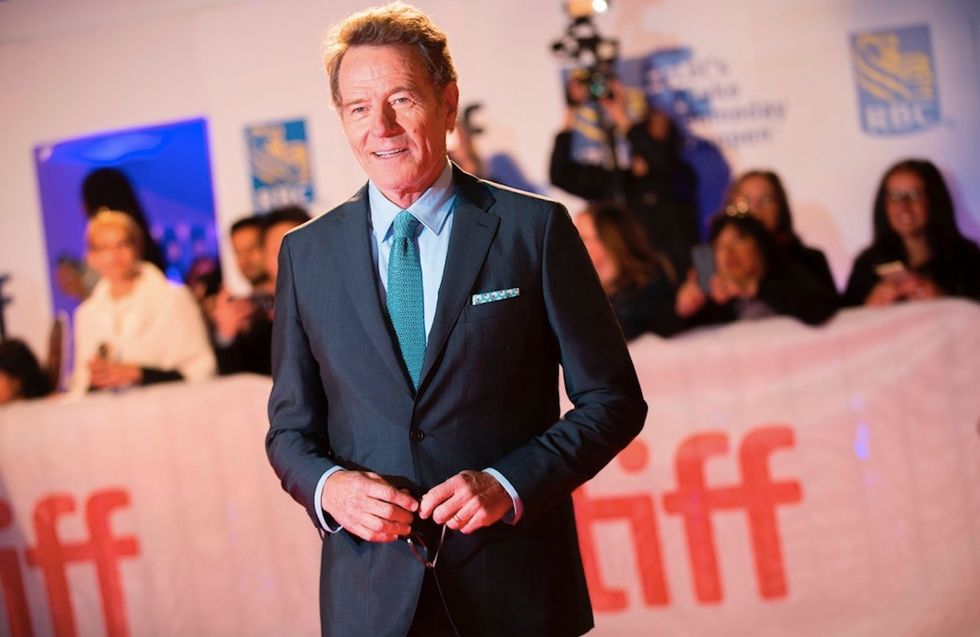 Bryan Cranston poses at the premiere of 'The Upside' at the Toronto International Film Festival in Toronto, Ontario, Sept. 8, 2017.GEOFF ROBINS/AFP/Getty Images
Cranston added in an interview with Yahoo Movies UK that him getting the part in "The Upside" underscores "the lack of diversity in disabled actors and the lack of opportunity in order to be even considered to play the lead role in a film like this. Are there any actors who have reached any kind of star status to be able to be considered? I think by not coming up with an answer to that is the answer to that. There is a dearth of opportunity for actors with a disability."
What are detractors saying?

But others are saying Cranston essentially stole a role from a disabled actor.
A Vice writer said Cranston "prevented a lesser-known disabled actor from getting the opportunity to play the role and gain celebrity. It's no wonder, then, that disabled actors in Hollywood have a hard time landing enough roles to amass the name recognition of a franchise leader like Cranston."
Maysoon Zayid — a comedian, actor, and disability advocate who has cerebral palsy — told BBC News that too many disabled actors are left out of productions.
"We are by far the largest minority in the world," Zayid said. "We are 20 percent of the population, and we are only 2 percent of the images you see on American television — and of those 2 percent, 95 percent are played by non-disabled actors."
Other examples
An amputee actress criticized Dwayne "The Rock" Johnson last year for his role as an amputee in "Skyscraper" — which came on the heels of Scarlett Johansson bowing to social media pressure and pulling out of a movie in which she was to play a transgender character.
Sky News added that Johansson in 2017 faced criticism after being cast as the lead in "Ghost In The Shell," a remake of a Japanese anime classic, as over 100,000 people signed a petition saying the part should have gone to a Japanese actor.
More from the outlet:
Straight actor Darren Criss, who is known for playing gay characters including Blaine Anderson in "Glee" and killer Andrew Cunanan in "American Crime Story: The Assassination Of Gianni Versace" — for which he picked up a Golden Globe award earlier this week — recently ruled himself out of playing another homosexual part so as not to deprive an LGBT performer of a job.
(H/T: Louder With Crowder)