Denver would become the first U.S. city to decriminalize psychedelic mushrooms if activists get their way, the Denver Post reported.
Organizers under the name Decriminalize Denver told the paper they plan to turn in ballot petitions Monday, which — if approved by voters in the May municipal election — would make the use and possession of psilocybin mushrooms by adults 21 and older the lowest law-enforcement priority and prevent city resources from imposing penalties.
Psilocybin mushrooms — aka magic mushrooms — are classified by the federal government as an illegal drug, the Post noted, adding that the activists' move is similar to what happened in Denver prior to the state of Colorado legalizing marijuana several years ago.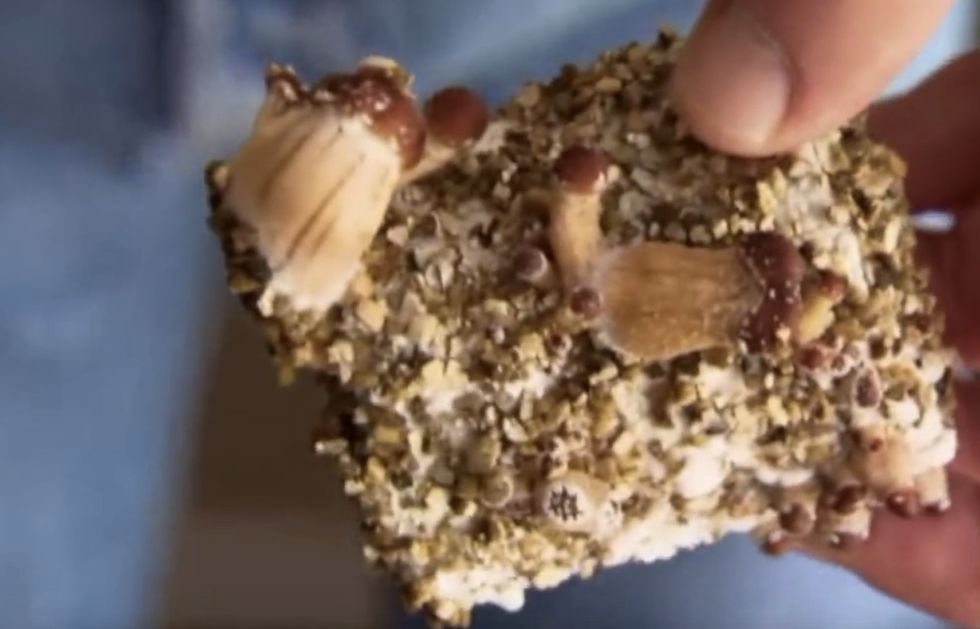 Image source: YouTube screenshot
Activists added to the paper that they've collected more than 8,000 ballot petition signatures. And while making the ballot requires far fewer verified signatures — 4,726 from registered voters — the Post reported that the psilocybin initiative may be cutting it close if the rate of rejected signatures from past initiatives is any indication.

More from the paper:

Supporters of decriminalizing psychedelic mushrooms point to studies of their safety and say they can reduce stress and opioid use, among other arguments. But other bids to decriminalize mushrooms have fallen short. In Oregon, activists plan to seek a 2020 statewide ballot measure that would allow the use of mushrooms for people with medical needs.
What else do supporters say?

Here's a clip of a supporter of decriminalizing mushrooms in Denver collecting signatures and making his case:

Here's a news report from early last year outlining more the activists' positions, as well as perspectives from experts: