Just hours before jury selection was scheduled to begin on Monday, former Minneapolis cop J. Alexander Kueng agreed to take a plea deal for his involvement in George Floyd's death.

In exchange for pleading guilty to aiding and abetting second-degree manslaughter, Kueng's murder charge was dropped in the state trial. The former officer's sentencing date will be determined later, but he is expected to receive at least 42 months in prison to be served at the same time as his federal sentence.
Tou Thao, another former officer who was involved in the arrest, decided to waive his right to a jury. Instead, Judge Peter Cahill will determine Thao's case based on existing evidence. Thao also waived his right to have any witnesses testify. If he is found guilty by the judge, he may be expected to serve 41 to 57 months in prison.
Prosecutors noted that they would not pursue the murder charge against Thao if he were found guilty of aiding and abetting second-degree manslaughter.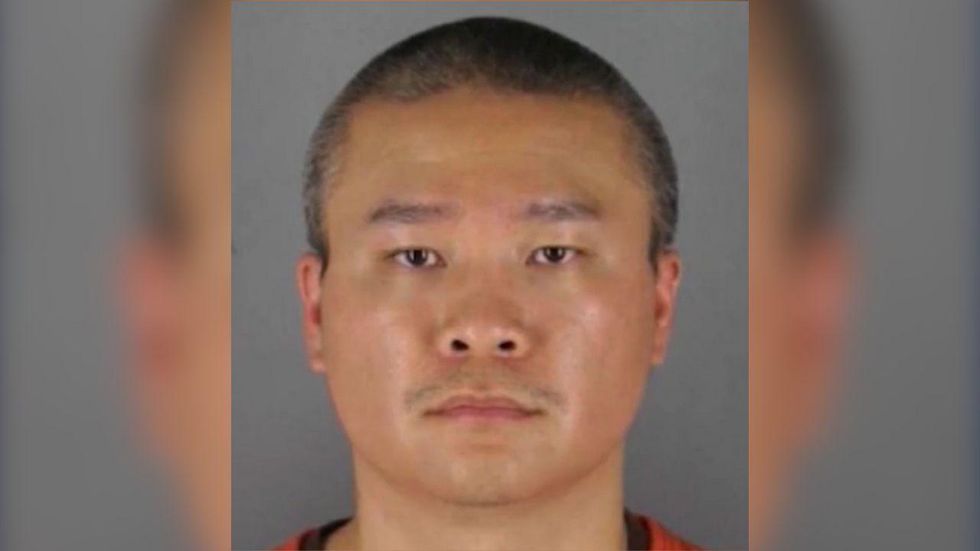 Tou Thao (Image Source: KSTP-TV video screenshot)
Kueng and Thao were already convicted in federal court in February of violating Floyd's civil rights. Currently, Thao is serving three and a half years and Kueng is serving three years for those federal convictions.
In a Monday statement, Minnesota Attorney General Keith Ellison said, "Today, as always, my thoughts are with the victims: George Floyd and his family. Floyd should still be with us. I think of him and his family every day."
Ellison noted that Kueng is now the second officer involved in the incident to plead guilty.
"J. Alexander Kueng is now the second officer involved in Floyd's death to accept responsibility through a guilty plea. That acknowledgment hopefully can bring comfort to Floyd's family and bring our communities closer to a new era of accountability and justice," said Ellison.
George Floyd, 46, died while being restrained by Minneapolis police on May 25, 2020. Cell phone videos of the incident captured Kueng kneeling on Floyd's back while Thao stood around the scene to prevent bystanders from intervening.
As part of Kueng's plea agreement, he admitted to holding Floyd down while he was handcuffed. Kueng acknowledged that his training taught him that such restraint could pose a substantial risk and that it was unreasonable under the circumstances.
"It is great to bring these matters to a just conclusion," stated Hennepin County attorney Mike Freeman on Monday. "This is true for all concerned parties, including Mr. Floyd's family, the potential witnesses, and the community, as well as for public safety."