Across the U.S., various cities and states are on lockdown orders. Local governments are taking it seriously — the mayor of Los Angeles has even said that power and water will be shut off for "nonessential" businesses that refuse to close.
So it's no wonder that many people fear being forcibly dispersed or arrested or tracked by drones if they violate their governments' stay-home orders.
But there's something worse than seemingly over-eager law enforcement for at least some folks who chose to violate governmental lockdown commands: crocodiles.
Wait a minute. Crocs?
As cases of COVID-19 in the eastern African country of Rwanda climbed, authorities there implemented a "total lockdown" Sunday, the BBC reported. So far, Rwanda has at least 40 confirmed cases.
The government has reportedly said it would help people struggling under the order, but that has apparently done little for the many poor citizens who were negatively impacted almost immediately.
On Wednesday morning, an unidentified man breached the lockdown to go fishing along the Nyabarongo River, according to the BBC. While he was out at the river, he was killed and eaten by a crocodile.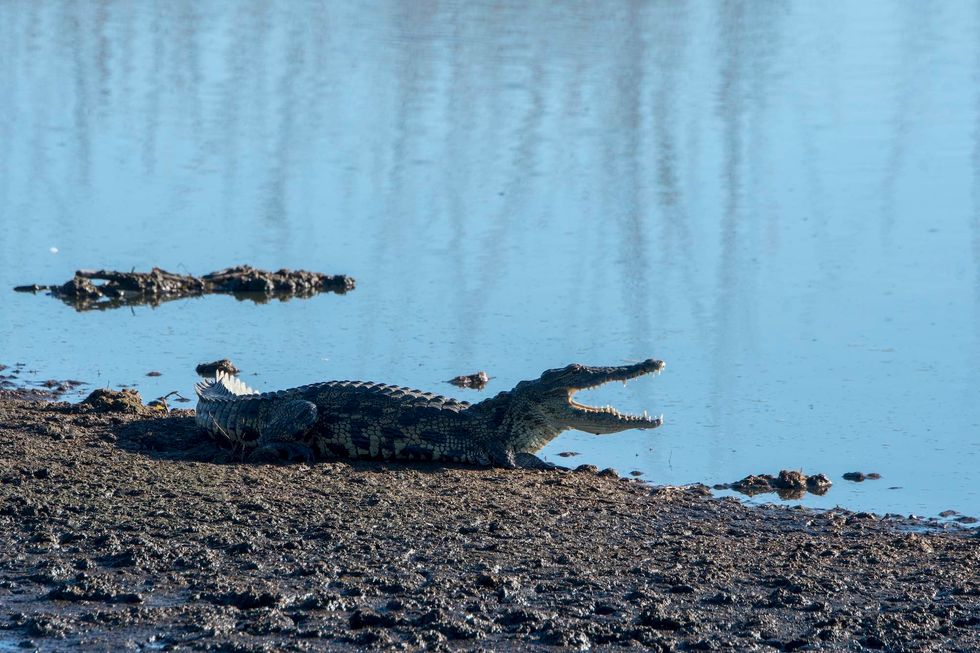 Photo by Wolfgang Kaehler/LightRocket via Getty Images
Alice Kayitesi, the mayor of the district where the man was killed, said the man "had broken the stay-home rule, he's among very few people here who are not co-operating with the lockdown," the BBC reported.

The outlet also noted that, according to local news reporting Monday, police in another Rwandan district shot and killed two men during a dispute over the lockdown.
(H/T: New York Post)