Once news hit that the global United Methodist Church upheld its ban on same-sex marriage and gay clergy, a Methodist pastor in North Carolina promised to fight back against the ruling until it's reversed.
"Let us not rest until all people can be welcome to worship God in any space that they choose," the Rev. Jason Butler with Open Table Methodist Church in Raleigh said, WNCN-TV reported. "That is what we will fight for."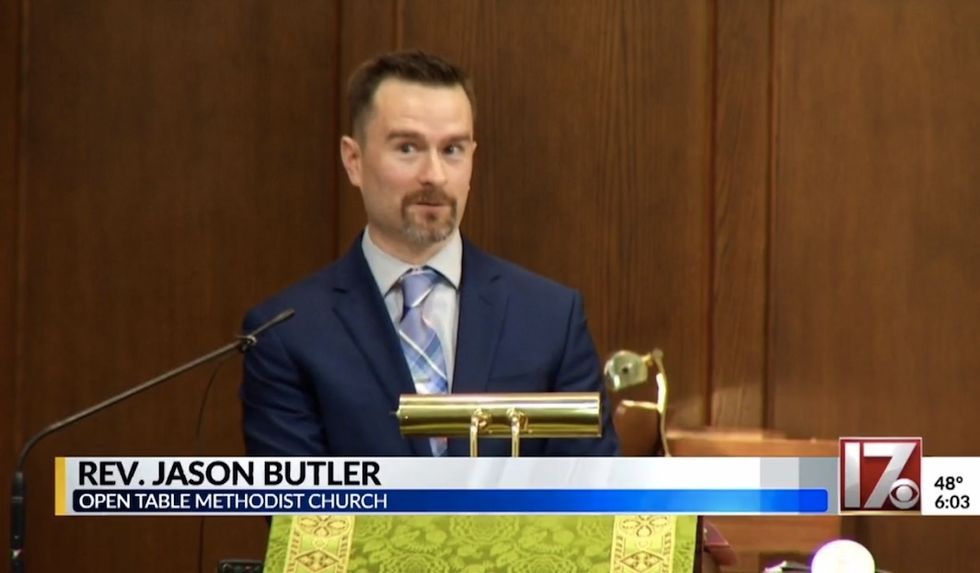 Image source: WNCN-TV video screenshot
He also said no law is higher than the law of love, the station added.

What's the background?
Butler told WNCN that when he heard about the ruling, he "was just broken. I felt almost sick inside because I knew that for so many of our LGBTQ friends this was yet another voice, another church saying that we close our doors."
Brittany Taylor, an LGBTQ member of Open Table, told the station that it "has meant everything for us, finding a church that allows us to be who we are."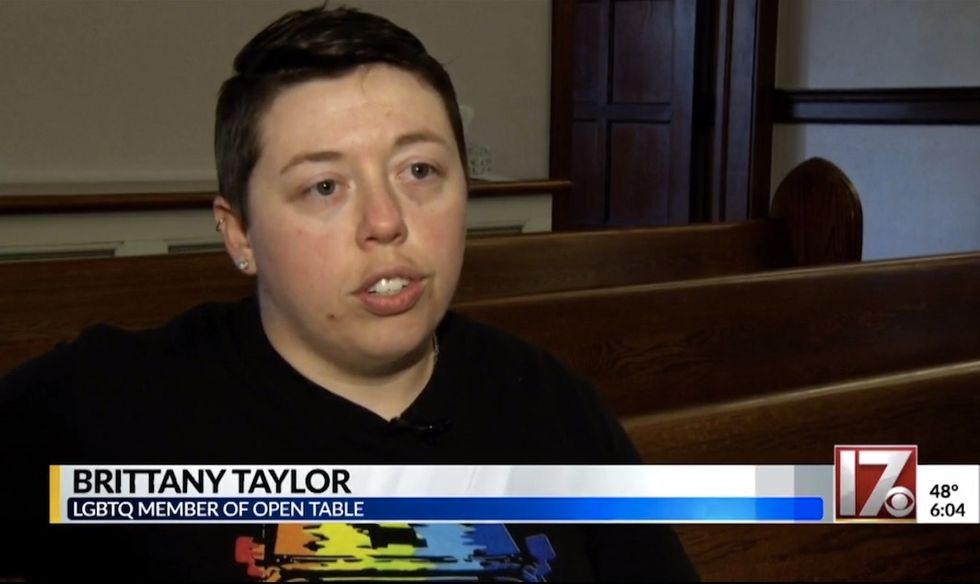 Image source: WNCN-TV video screenshot
Depris Price noted to WNCN that he's acquainted with adversity as an openly gay black man and was taught from childhood that it was a sin to be himself.
"It was the untouched subject," Price told the station. "You did not talk about this, and even if you did, it was only during like Sunday school, and you just said it's wrong to be homosexual. There was no reasoning, there was no explanation."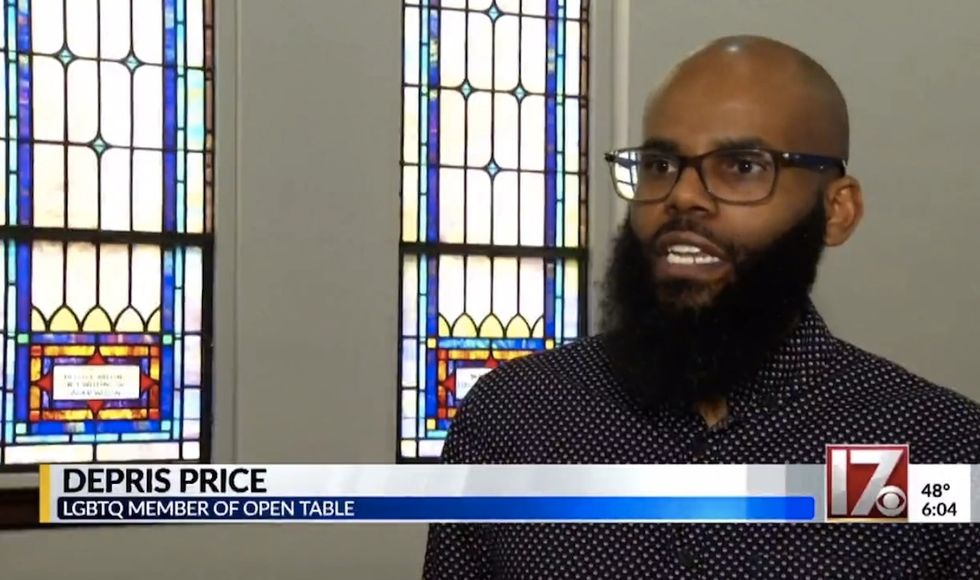 Image source: WNCN-TV video screenshot
He added to WNCN that "a lot of people in the LGBTQ community want to be a part of the church, and they have been cast out. They have been ostracized; they have been hurt over and over again. For us to have a pastor who is like Jason Butler that says he's gonna stand with us is amazing and comforting."
What else did the Rev. Butler say?

Butler told the station the church ruling comes with penalties for those who break it — such as possible yearlong suspensions without pay for clergy who officiate same-sex weddings.
But he said he won't let that stop him, WNCN said.
"We are going to be a holy sacred resistance to this," Butler told the station, "and if that means there are repercussions, then there are repercussions."