Union Theological Seminary announced that during a Tuesday chapel service "we confessed to plants."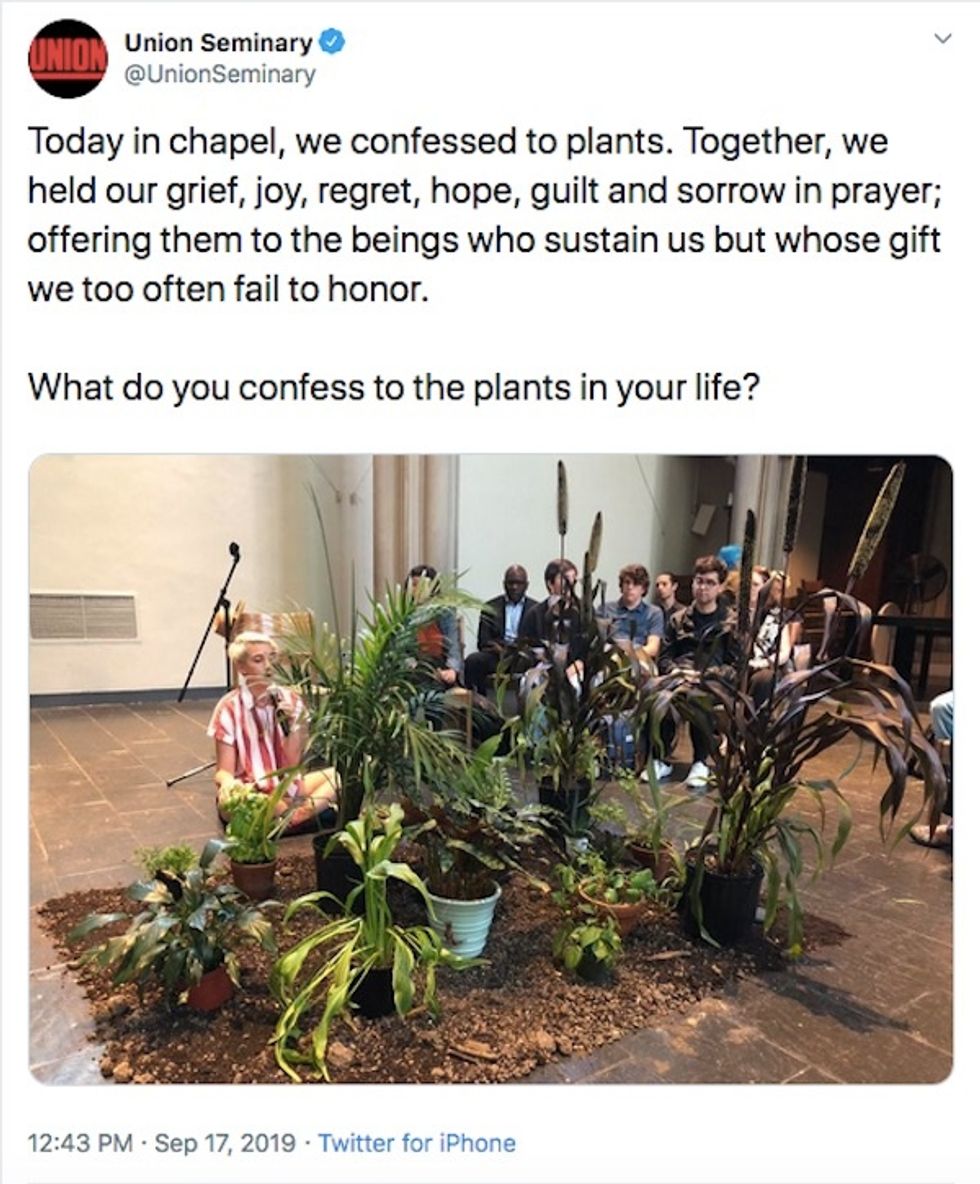 Image source: Twitter
"Together, we held our grief, joy, regret, hope, guilt and sorrow in prayer; offering them to the beings who sustain us but whose gift we too often fail to honor," the tweet continued. "What do you confess to the plants in your life?"
The New York City seminary is known for being decidedly left of center. Its stated mission is rooted in "progressive theology," and its academics are "significantly instructed by the insights of other faiths." In addition to Presbyterians and Baptists, other faith traditions represented at Union are Pagans and Unitarian Universalists.
What was the reaction to the confession to plants?
As you can imagine, the response to Union's chapel service fell on the critical side:
"'They exchanged the truth about God for a lie, and worshiped and served created things rather than the Creator ...' — Romans 1:25."
"Uhm... this is paganism, not Christianity. Even this heathen unbeliever recognizes that."
"End days. We are here."
"We live in an era and are witnessing a time when all of the insane are coming out of the closet, all at once."
"When we worship creation, rather than the Creator, we do dumb things."
"If God ever cringed, this would probably be one of those times."
And some comic relief was sprinkled in, too:

"Whatever accreditation you have should be revoked. You should also be forced to walk in uncomfortable shoes for a month."
"I don't have any plants in my life, I believe in celeracy."
"So do you apologize to the weed before you roll it and smoke it?"
"Lettuce pray."
Oh, and: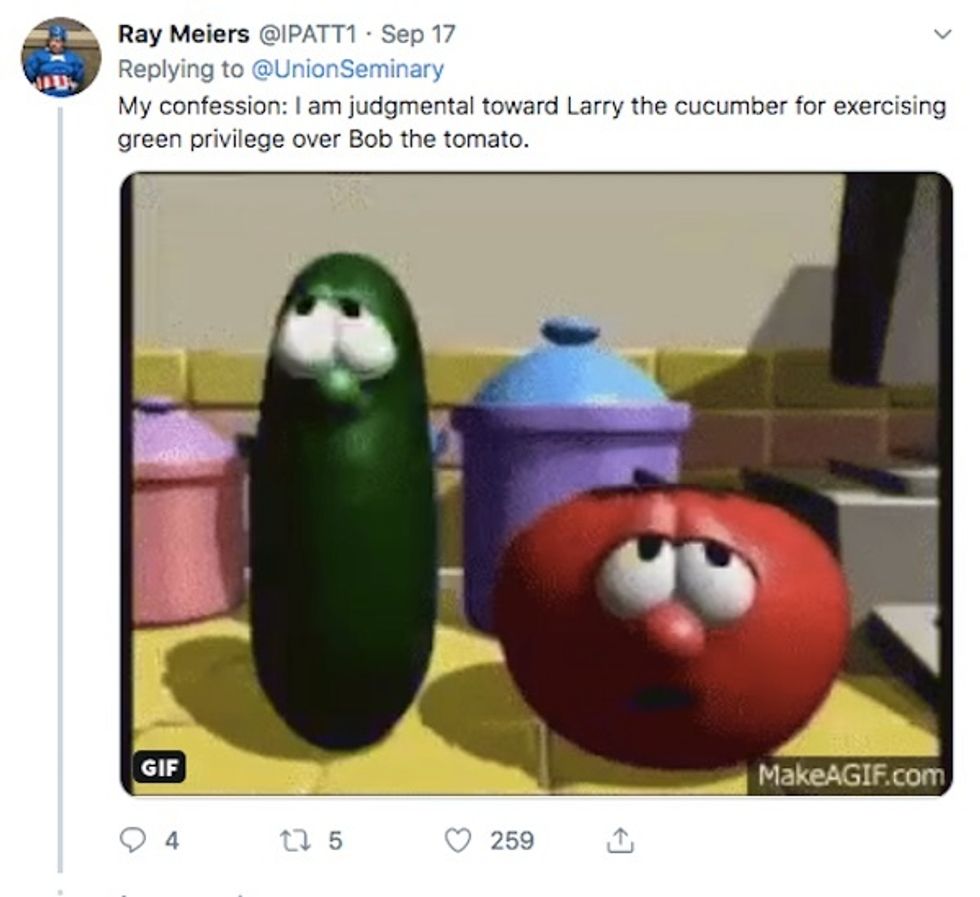 Image source: Twiitter
Union responds
Union got back on Twitter and offered a lengthy explanation for its plant confession, noting that "in worship, our community confessed the harm we've done to plants, speaking directly in repentance. This is a beautiful ritual."
Other highlights from the explanation thread: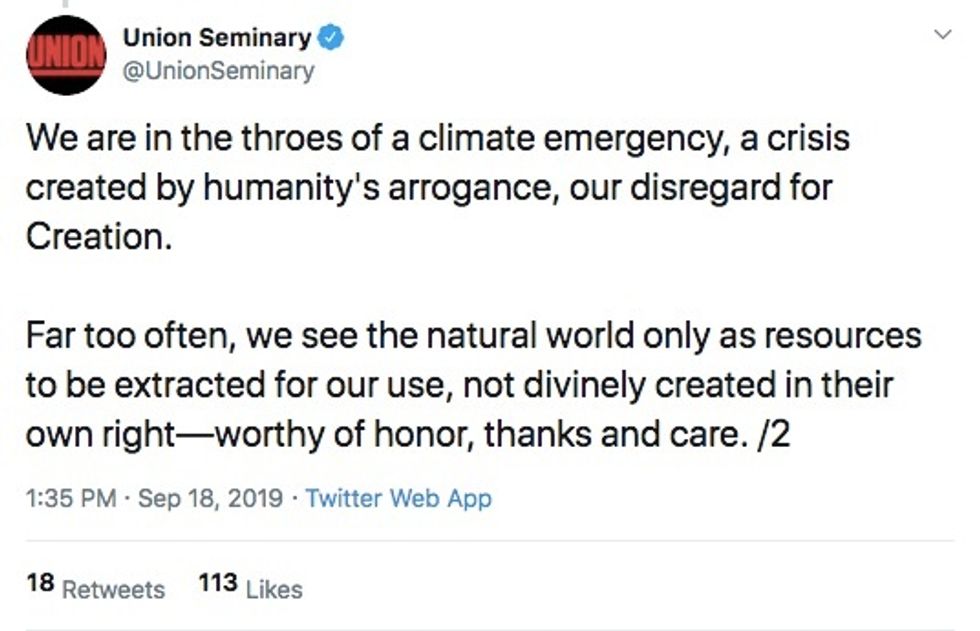 Image source: Twitter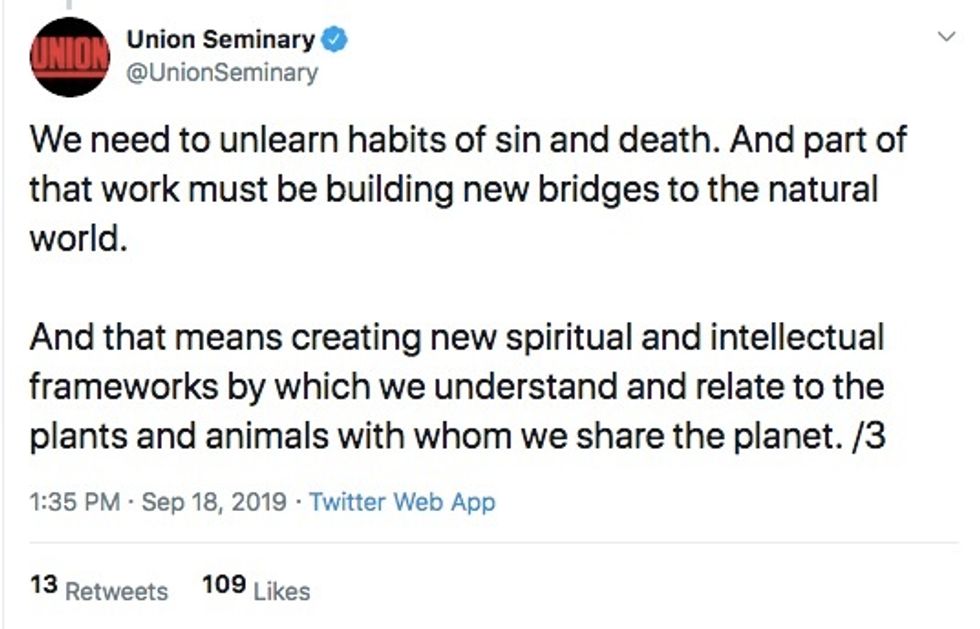 Image source: Twitter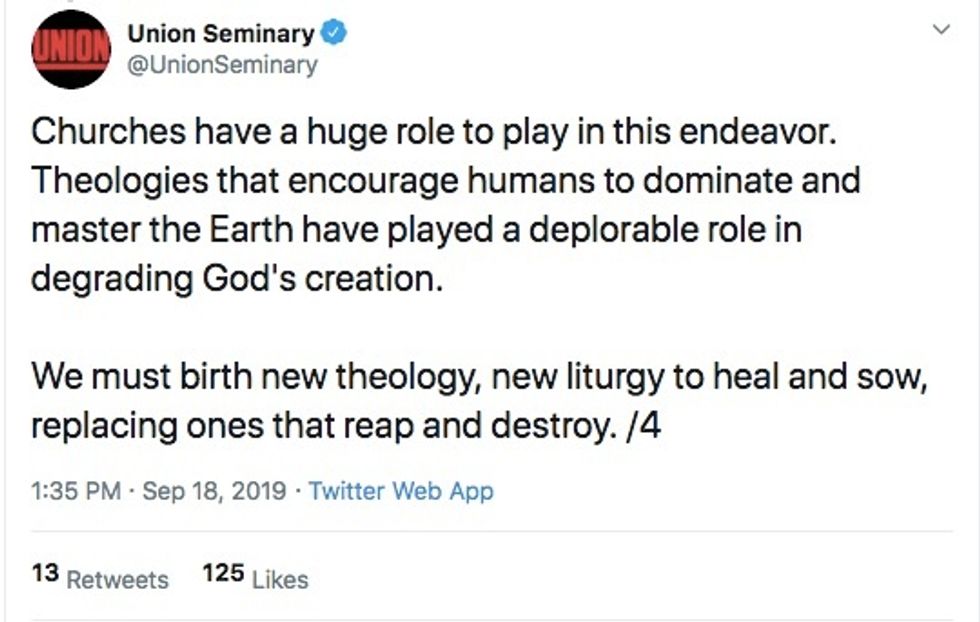 Image source: Twitter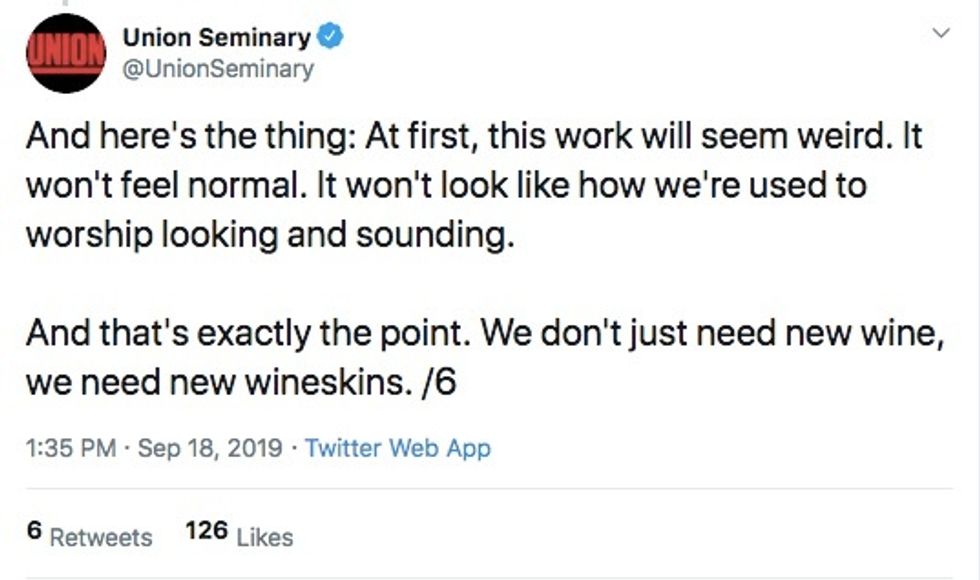 Image source: Twitter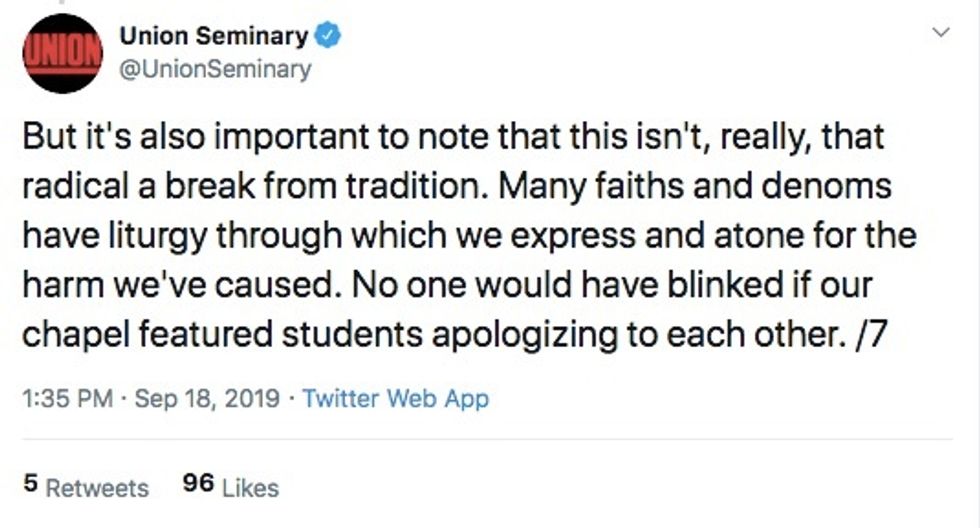 Image source: Twitter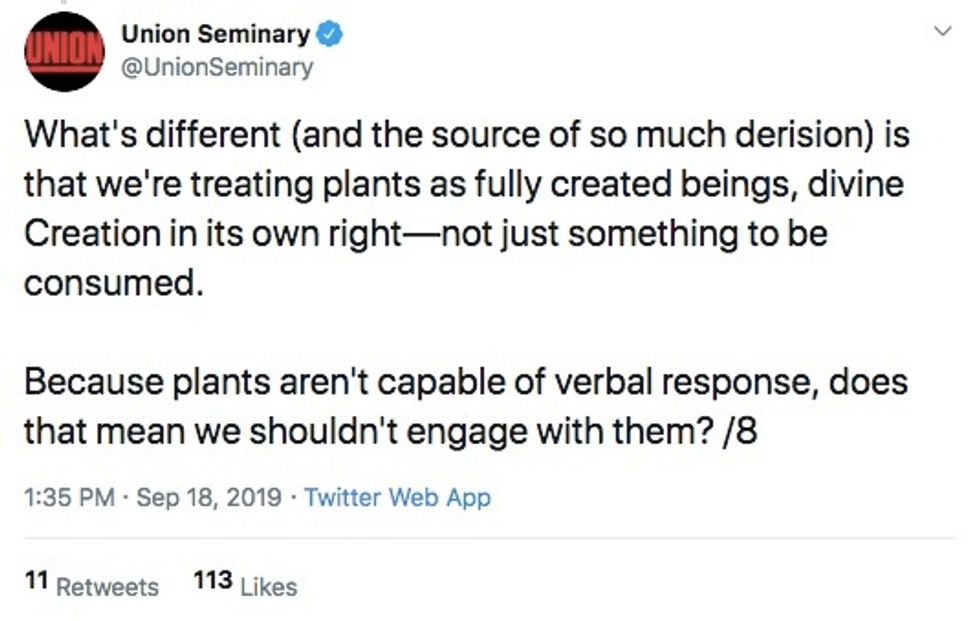 Image source: Twitter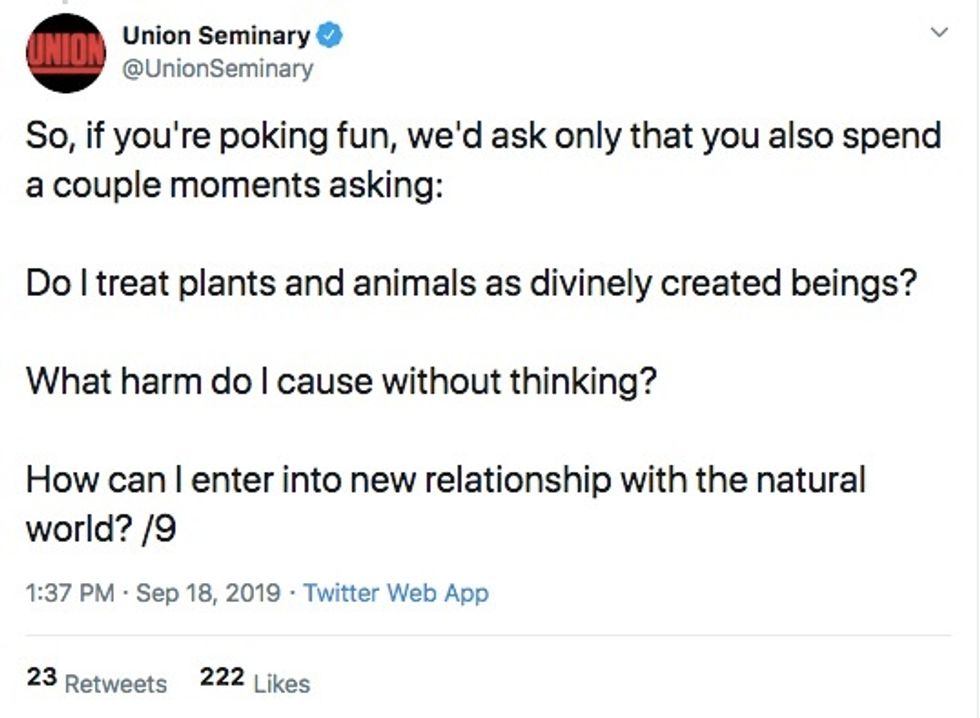 Image source: Twitter
Not too convinced

While some Twitter users appreciated Union's confession to plants, others still weren't convinced — like one commenter who noted, "You honestly are not making any sense at all ... but keep digging you may finally reach rock bottom."
And of course, the Monty Python guys can say a lot with a little: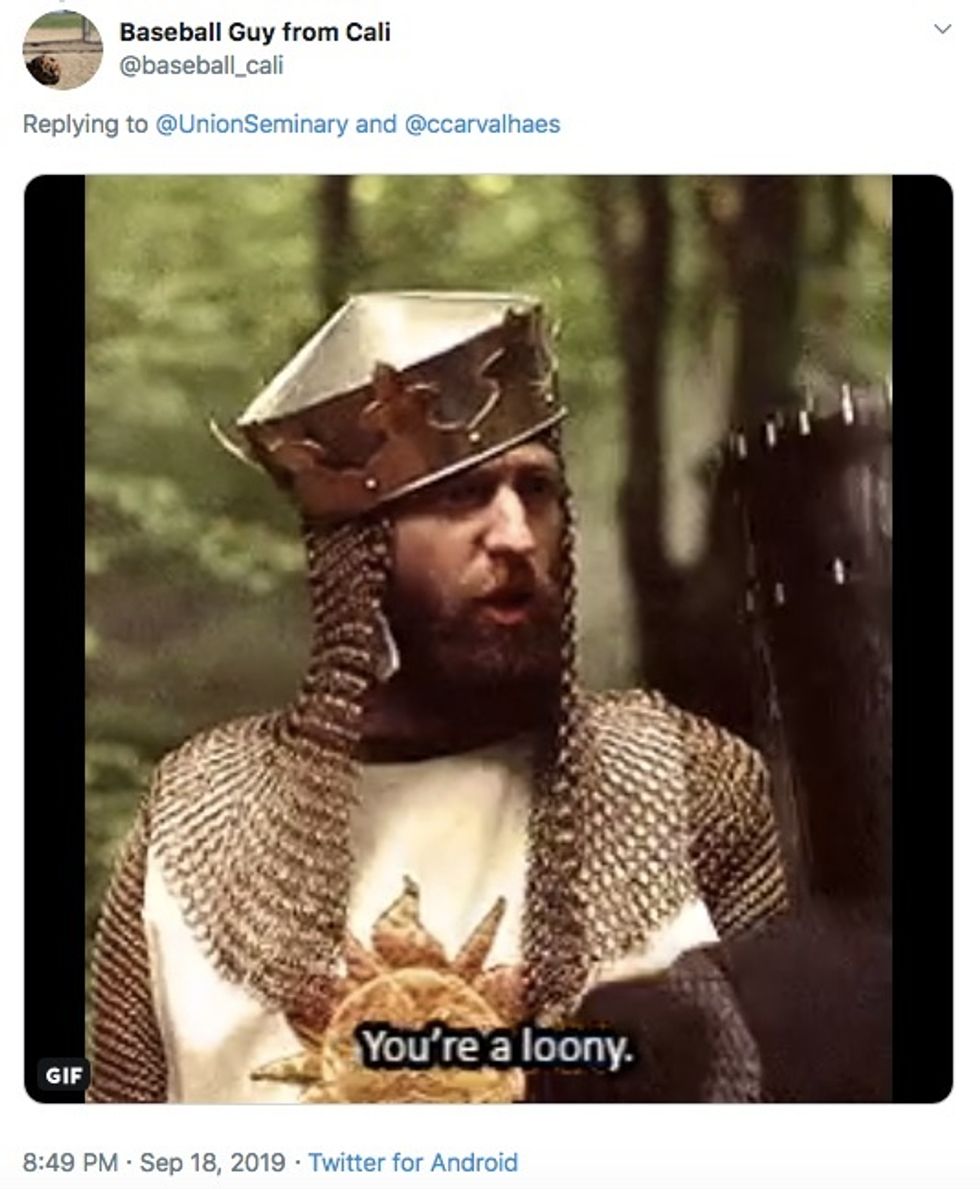 Image source: Twitter