Three teenagers assaulted a 6-year-old girl in broad daylight late last month in Brooklyn — she allegedly was punched in the chest — and then they stole her scooter, Fox News said.
What are the details?
New York City police said the attack took place in the Williamsburg neighborhood near Throop Avenue and Bartlett Street just before 6 p.m. July 28 when "three male individuals" approached the girl, WNBC-TV reported.
One of them punched her in the chest with a closed fist while the other two grabbed her scooter, WNBC said.
Surveillance video recorded the moments before the attack and just after the attack — but so far not the attack itself.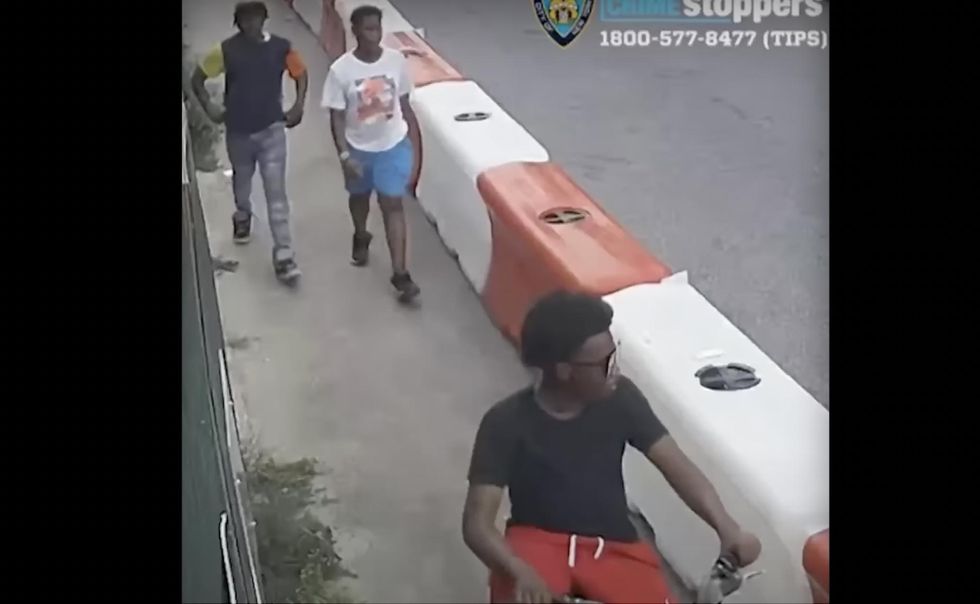 Image source: YouTube screenshot
Video does show the suspects crossing a street, disappearing behind a vehicle, then reappearing in getaway mode — with one of them carrying the little girl's scooter as he runs off.
All three ran down Throop Avenue after the robbery, WNBC said, adding that the little girl's scooter is worth an estimated $30.
"What is going on with the world?" Sandra Warner of Brooklyn asked WNBC. "How could you stoop so low?"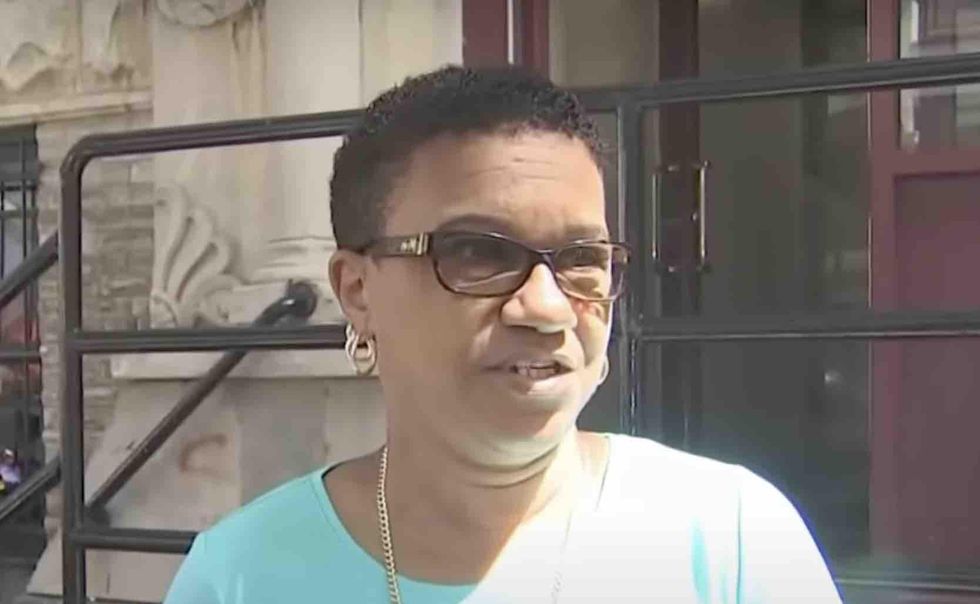 Image source: YouTube screenshot
Jordan Day of Brooklyn added to the station that "it's crazy how a little girl can't even ride her scooter, like, just to have fun" when "troublemakers" are around to ruin it.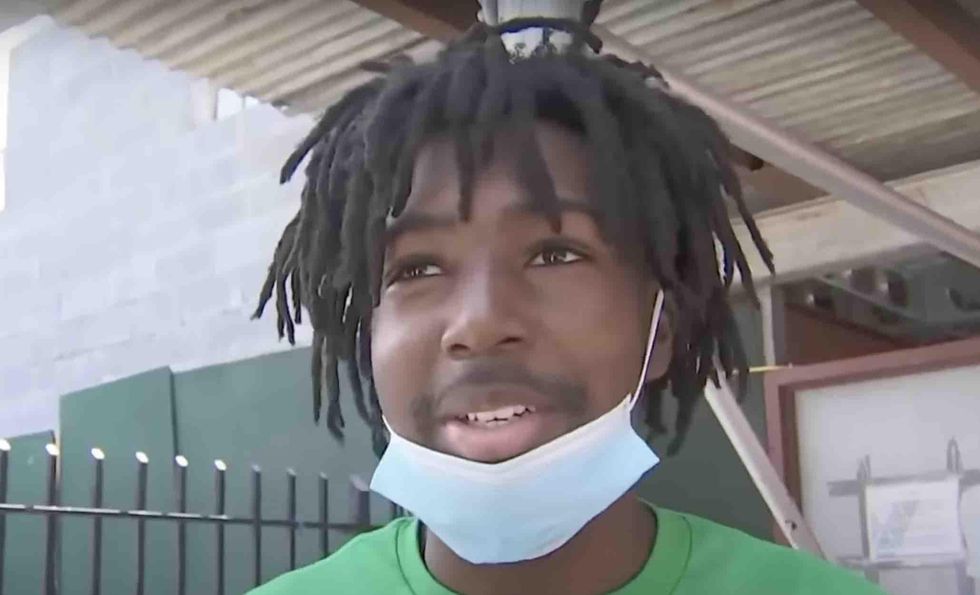 Image source: YouTube screenshot
Anything else?
WNBC said emergency services treated the girl at the scene, and she wasn't hospitalized. Fox News said she suffered no major injuries.
Police added to the station that the trio of attackers are between the ages of 14 and 16.
Fox News said one of the teens was wearing a black T-shirt, red shorts, and red shoes; another was wearing a white T-shirt, blue shorts, and black shoes; the third was wearing a multicolored blue, yellow, and orange T-shirt, gray pants, and gray shoes.
That third suspect — who was carrying the scooter as he ran off — also was wearing a cap which appeared to be gray.
Trio PUNCHES 6-Year-Old Girl in Her Chest Before Stealing $30 Scooter: Police | NBC New York youtu.be