A New York City police officer suffered a broken ankle after a motorist dragged her down a Bronx street and ran over her leg after she slipped beneath the fleeing SUV.
What are the details?
Video released Tuesday by the NYPD shows the officer standing at the open driver's side door of a black 2017 Range Rover around 6 p.m. Dec. 12 on East 194th Street at Briggs Avenue, the New York Post reported.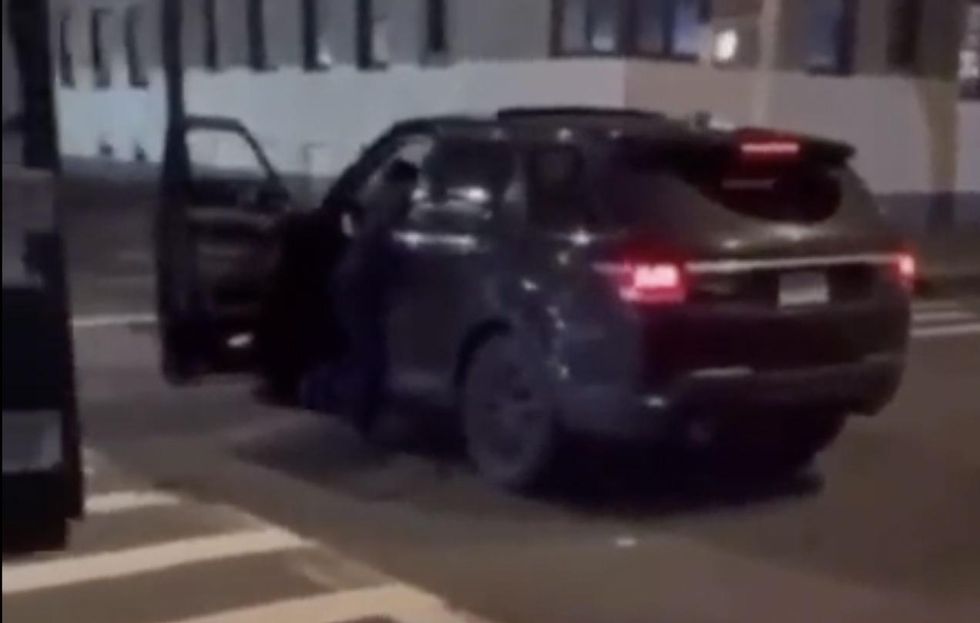 Image source: Twitter video screenshot via @NYPDnews
Suddenly the motorist hits the gas and drags the officer, who is seen slipping beneath the SUV: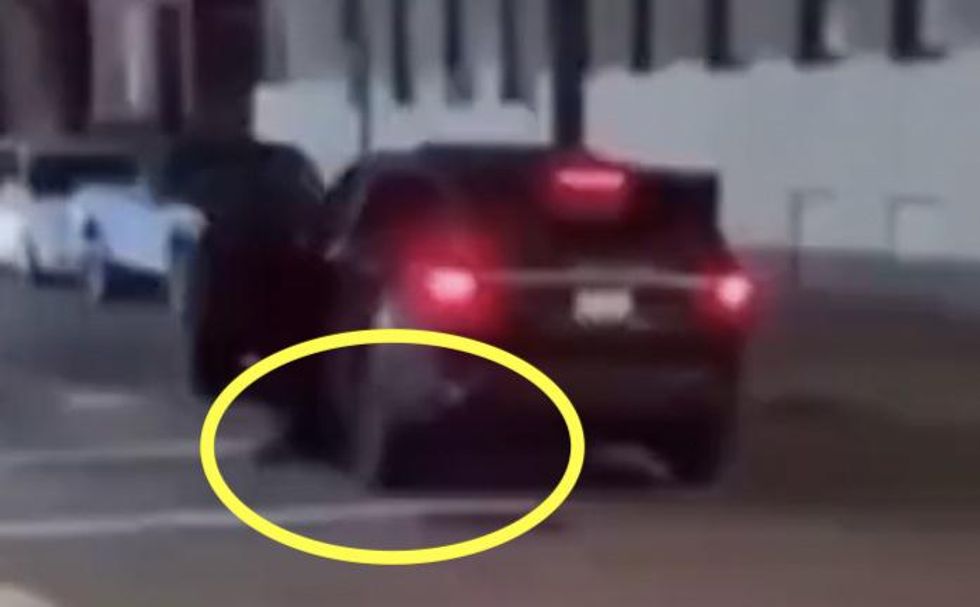 Image source: Twitter video screenshot via @NYPDnews
Then the motorist runs over the officer. The vehicle hops as if it had run over a speed bump, and the officer is left in a heap behind the SUV and crying out in pain: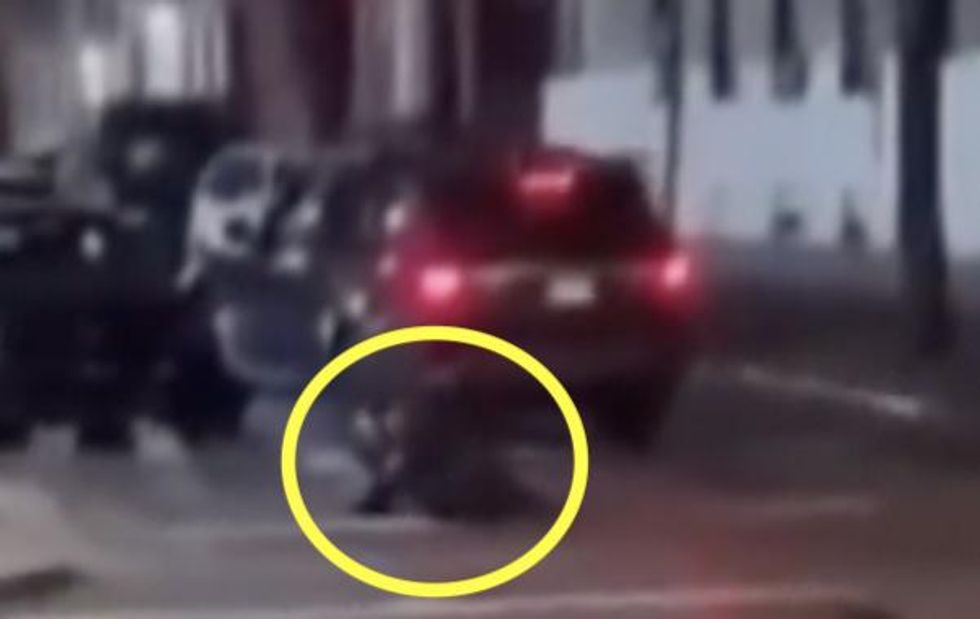 Image source: Twitter video screenshot via @NYPDnews
The officer manages to get to her feet and limp to the sidewalk — and then, incredibly, she walks back to the vehicle and appears to open the driver's side door to confront the fleeing motorist.
What else do we know?
Officers noticed that the vehicle — driven by 24-year-old Usman Haruna — had expired temporary New Jersey plates, the Post said, citing police and law enforcement sources.
But Haruna refused to stop for cops and drove recklessly through red lights "at an unsafe speed" and swerved in and out of traffic, police added to the paper.
Soon Haruna was driving on a sidewalk and then backed up "recklessly toward the officers," cops added to the Post.
Two officers then approached the SUV — a male officer on the passenger's side and a female officer who opened the driver's side door and partially entered the vehicle, police told the paper.
Haruna ran over the female officer's right leg up to her hip, police sources noted to the Post. The male officer suffered bruises on both knees, the paper said.
Haruna was charged with assault, leaving the scene of an accident, reckless endangerment, reckless driving, aggravated unlicensed operator, resisting arrest, and obstructing governmental administration, police noted to the paper, along with a violation for allegedly operating an unregistered vehicle.
What happened to the officers?
The female officer went to St. Barnabas Hospital, and the male officer went to Jacobi Medical Center, police and law enforcement sources told the Post.
The NYPD tweet about the incident said the female officer "is recovering" and added a "clear" message to criminals: "You will be apprehended!"