A woman wasted no time intervening when she spotted a crook knocking a cellphone from another female's hand and trying to run off with it in a New York City subway Monday evening.
But the good Samaritan paid a price for trying to stop the robbery; the suspect stabbed her in the leg.
What are the details?
New York City police on Wednesday released video of the 6 p.m. incident on a platform of the West 34 Street-Herald Square Station.
The clip shows a man running by a bench where train passengers are sitting and knocking the phone free. As the suspect bent down to pick it up, the good Samaritan quickly tried to block the crook with her right foot.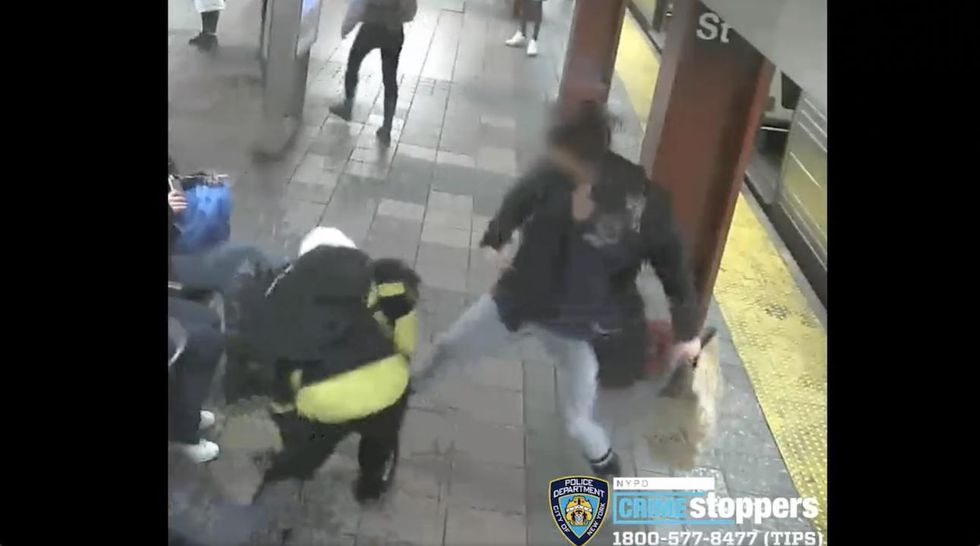 Image source: Twitter video screenshot via @NYPDTips
But even though the crook took hold of the phone, the 27-year-old good Samaritan's courage didn't run out; she then slammed into and ran after the suspect, the New York Daily News reported.
By this point, the 33-year-old cellphone owner also was running after the suspect who snatched it, the paper said. The good Samaritan did her best to grab the suspect, who managed to slip from her grasp and run off.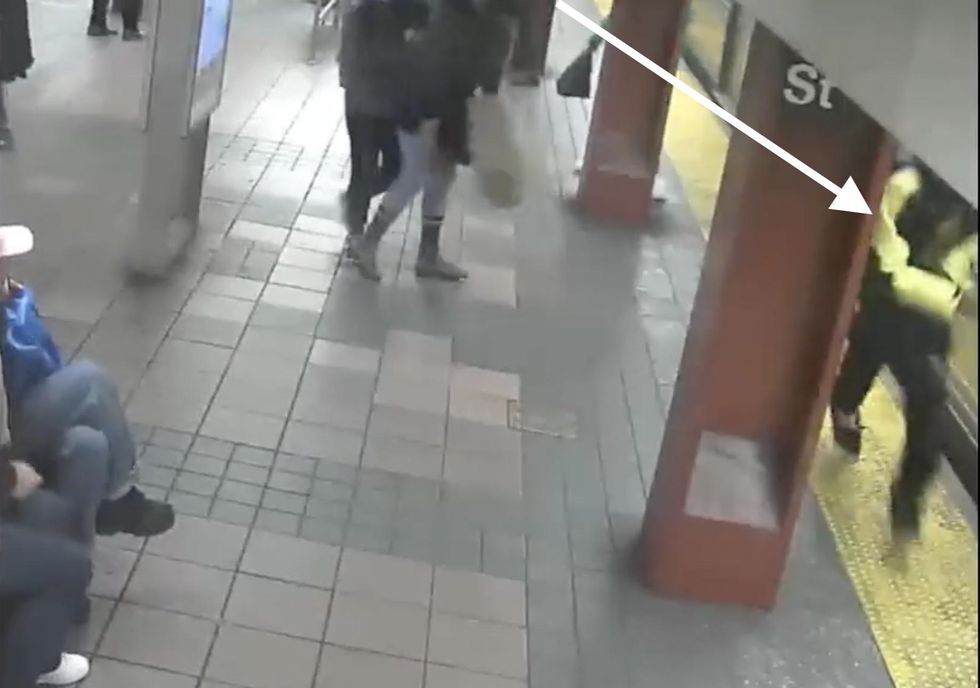 Image source: Twitter video screenshot via @NYPDTips
However, the crook also jammed a sharp object into the good Samaritan's right thigh, the Daily News said. She is seen in the video hopping on one leg after the incident.
Image source: Twitter video screenshot via @NYPDTips
The video ends with the suspect running away. The paper said he fled the station with the cellphone and has not been caught.
Police added a photo of the suspect, noting there's a $3,500 reward for information about him.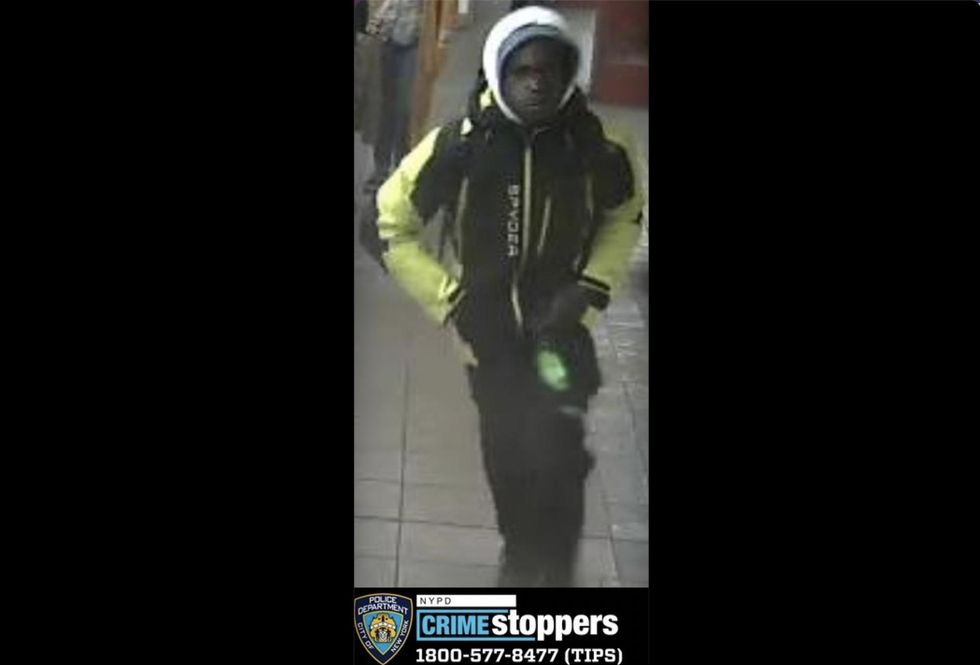 Image source: NYPD Crime Stoppers
What happened to the good Samaritan?
Medics took the stabbed good Samaritan to Bellevue Hospital, where she was treated and released, the Daily News said.