© 2023 Blaze Media LLC. All rights reserved.
James O'Keefe talks censorship
On Thursday, Steven Crowder spoke to Project Veritas President/CEO James O'keefe and recently fired Pinterest whistleblower Eric Cochran, after he came forward with evidence about Big Tech censorship of conservative voices across social media platforms.
In this clip, Eric detailed evidence of Pinterest adding pro-life non-profit Live Action to the site's porn list, effectively removing the site from returned search results along with Zero Hedge and PJ Media. Additionally, search inquiries that included Bible verses were added to the site's sensitive terms list (see screenshots for details).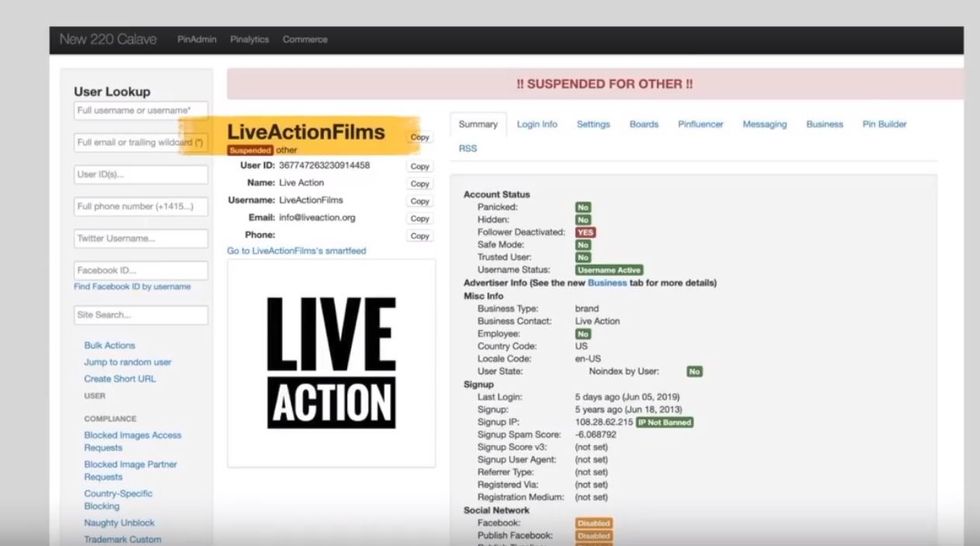 Live Action error message screenshot.Image source: BlazeTV.com screenshot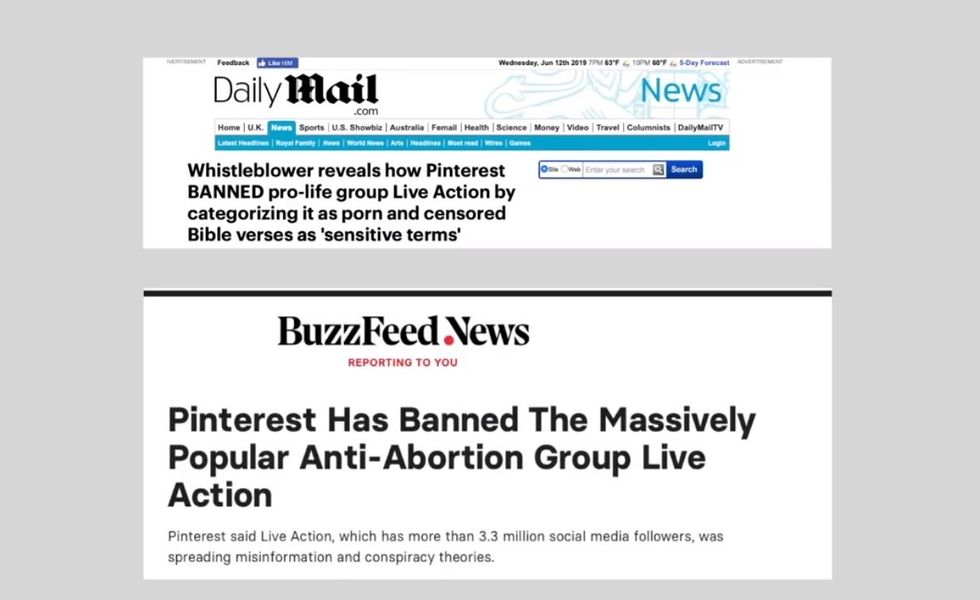 Pinterest doubles down on decision to ban Live Action.Image source: BlazeTV.com screenshot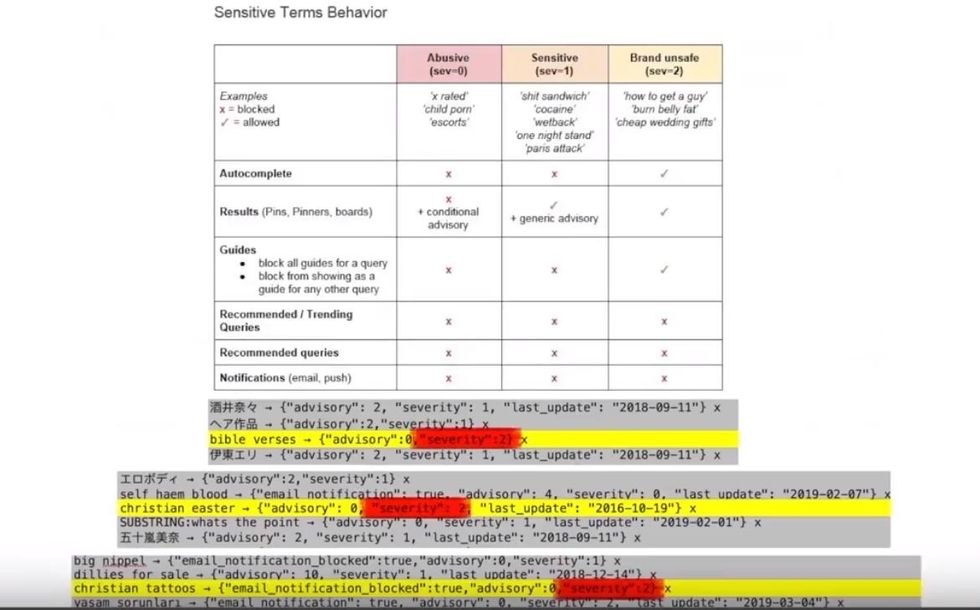 Pinterest adds Bible verses to 'sensitive' terms list. Image source: BlazeTV.com screenshot
Both Crowder and O'Keefe briefly described their recent censorship experiences at the hands of the YouTube platform for violations that did not allow for any recourse. Watch the video below for more details.
Watch the full episode here.
Want more from Steven Crowder?
To enjoy more of Steven's uncensored late-night comedy that's actually funny, subscribe to BlazeTV — the largest multi-platform network of voices who love America, defend the Constitution and live the American dream.
Want to leave a tip?
We answer to you. Help keep our content free of advertisers and big tech censorship by leaving a tip today.
News, opinion, and entertainment for people who love the American way of life.
BlazeTV
more stories
Sign up for the Blaze newsletter
By signing up, you agree to our
Privacy Policy
and
Terms of Use
, and agree to receive content that may sometimes include advertisements. You may opt out at any time.