The worst might be yet to come for Christians enduring violence, murder and persecution across the globe, according to a Christian human rights organization that monitors and exposes atrocities aimed at believers.
Open Doors USA has released its "2015 World Watch List," a report that highlights and ranks the worst nations in the world to be a Christian, finding that, while the Middle East continues to be the most violent place for Christians, the largest increase in persecution unfolded in Africa during 2014.
"Approximately 100 million Christians are persecuted worldwide, making them one of the most persecuted religious groups in the world," read a statement announcing the report. "Islamic extremism is the main source of persecution in 40 of the 50 countries on the 2015 World Watch List."
Here's the list of the top 10 worst places in the world to be a Christian: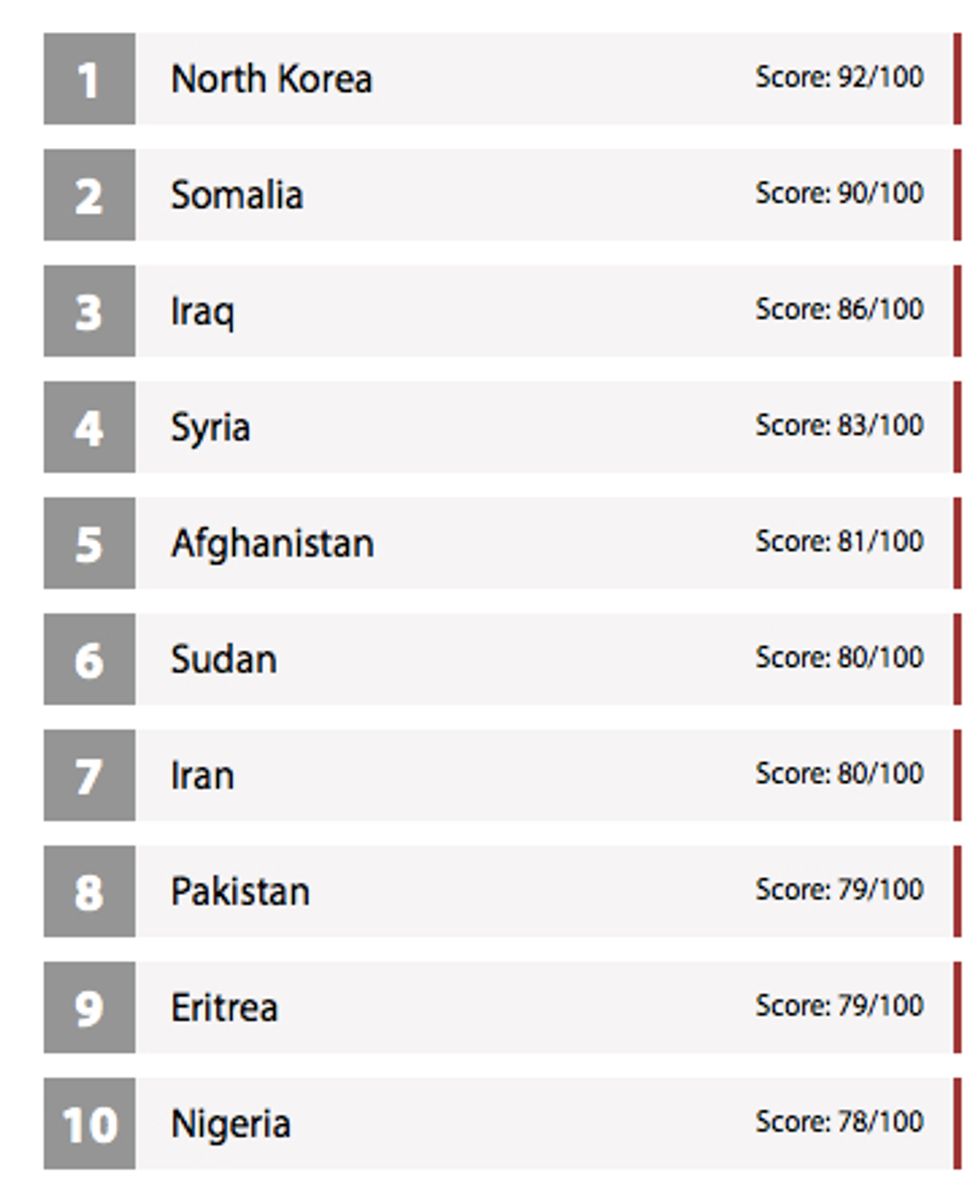 Open Doors USA
North Korea, once again, topped the list in 2014 as the most dangerous, with Somalia, Iraq, Syria and Afghanistan following suit. Iran, where American citizen and pastor Saeed Abedini continues to be detained and persecuted, comes in at number seven.
According to Open Doors USA, Christians around the world face torture, rape, imprisonment and death simply because of their faith — and the problems could worsen. The group defines "persecution" as "any hostility experienced as a result of one's identification with Christ."
The report found that the problems are profound and even extend into nations known to have majorities of Christian faithful.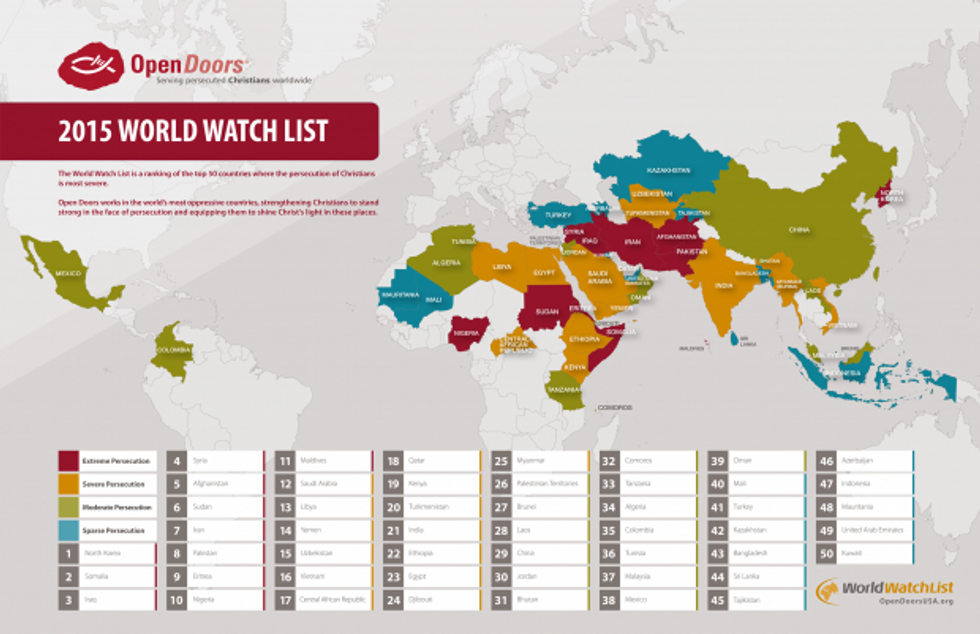 Open Doors USA
"Even Christian-majority states are experiencing unprecedented levels of exclusion, discrimination and violence," David Curry, president and CEO of Open Doors USA, said in a statement. "The 2015 World Watch List reveals that a staggering number of Christians are becoming victims of intolerance and violence because of their faith. They are being forced to be more secretive about their faith."
Read more about the plight that Christians face in each nation ranked on the list here.
As TheBlaze previously reported, the top five worst countries to be a Christian in the 2013 report published last year were were exactly the same, though Iraq moved from the fourth spot in 2013 to the third in 2014, switching places with Syria.