Don't you hate it when you build an extra city and no one moves in?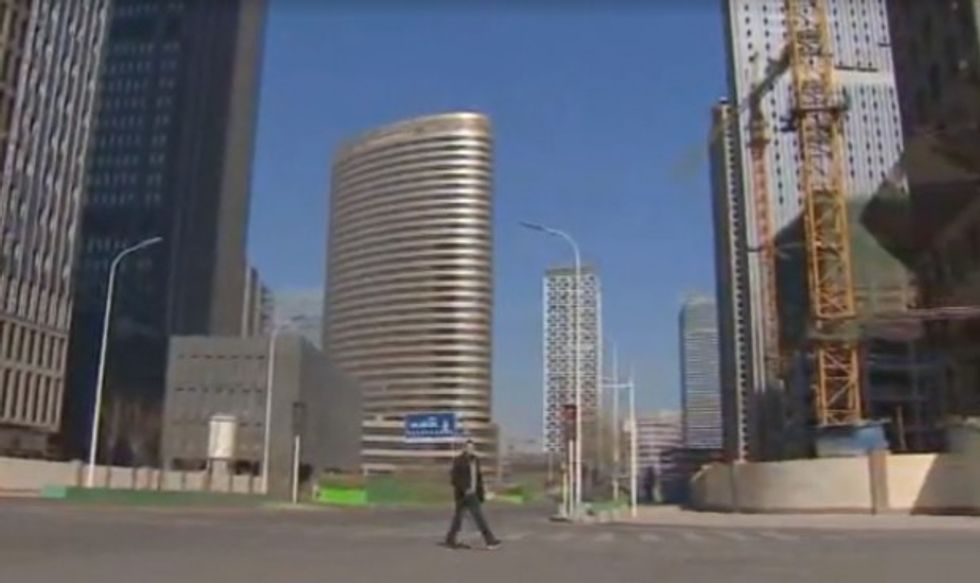 Yujiapu financial district in Tianjin, China — a ghost city full of empty skyscrapers. (Image via CNN)
Yujiapu financial district in Tianjin, China, was modeled after Manhattan when construction began in 2009, with skyscrapers resembling the New York skyline going up in anticipation of bustling business activity.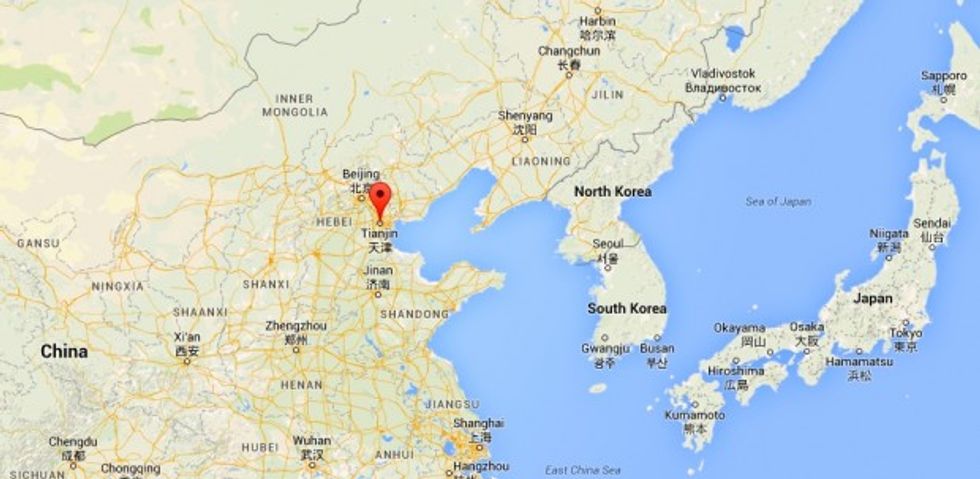 Tianjin, China. (Image via Google Maps)
But now the district is a ghost town — and its emptiness could be symbolic of what awaits China as the breakneck economic growth of the past two decades finally tapers off.
On Monday, Chinese stocks tanked, but they recovered Tuesday following a decent GDP growth report: China's GDP grew 7.3 percent in the fourth quarter of 2014.
The growth rate news may have stemmed the bleeding, but the underlying uncertainty remains.
The Chinese economy's rapid growth has been a mainstay of the global economy for decades — between 2000 and 2009, the Chinese economy averaged growth of 10.3 percent annually, even as the worldwide recession hit, compared to annual average growth of 1.8 percent for the U.S. and 0.6 percent for Japan.
Now that the Chinese economy is growing at its slowest pace since 1990, global investors may need to rethink their approaches — and Chinese builders may find themselves with a lot more ghost towns like Yujiapu, especially as real estate has been a major engine behind China's previous breakneck growth.
And that legendary Chinese manufacturing base? As ZeroHedge reported earlier this month, there are plenty of firms across China just waiting to go bankrupt, propped up by the government for now.
Watch the video report on Tianjin's empty financial district below via CNN:
—
Follow Zach Noble (@thezachnoble) on Twitter