He was arrested under strange circumstances: A cop pulled up and demanded that he drop the golf club he used as a cane.
Now the police are officially apologizing.
The arrest occurred in Seattle in July 2014, and as video from the scene shows, the old man being arrested is baffled by police commands.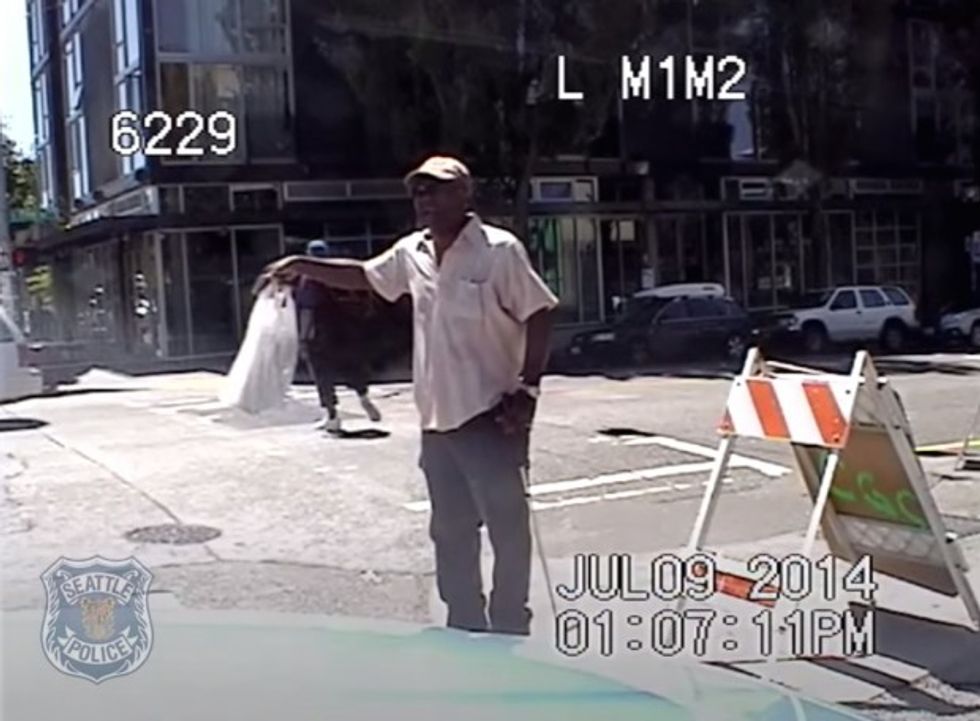 Image via Seattle Police/YouTube
The female officer involved shouts at him to drop his golf club, saying that it's a weapon and that she saw him swing it at her.
He refuses, and when he makes to leave, she arrests him.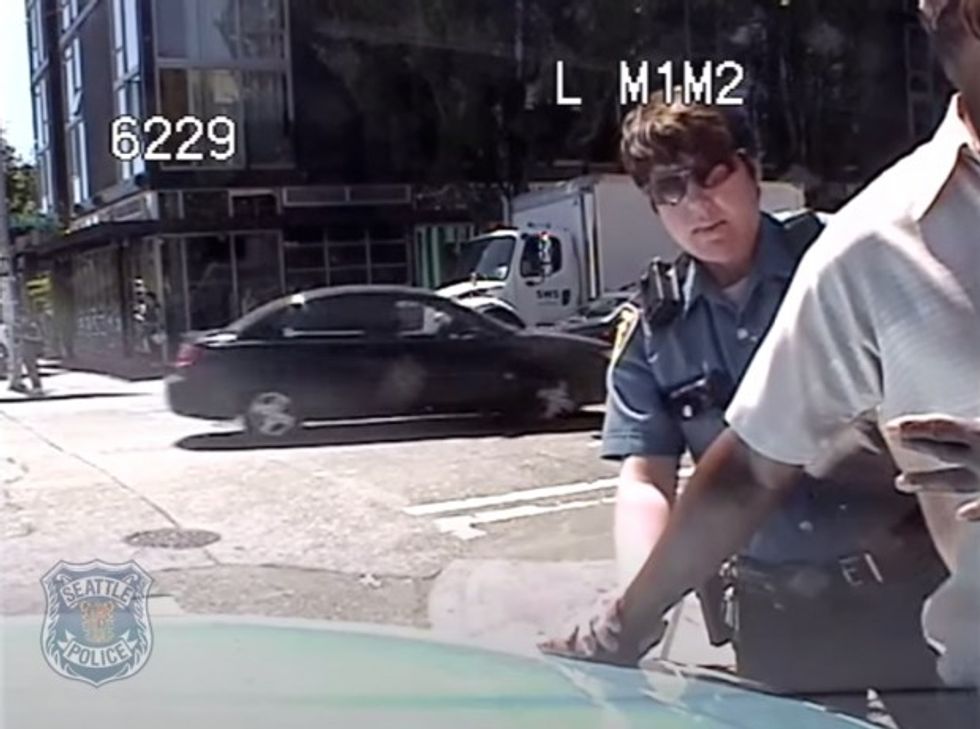 Image via Seattle Police/YouTube
After reviewing the incident — the video does not seem to show the old man swinging his cane like a weapon — police determined that they were in the wrong.
Deputy Chief Carmen Best met with the 69-year-old man, William Wingate, returning the golf club and officially apologizing for his arrest, the Seattle Police Department public affairs office wrote on the department's blog.
Watch KIRO-TV's report on the arrest — and see Wingate's response when he's asked if he thinks racial profiling led to his arrest — below:
According to the police public affairs office, the police published dashcam footage from the arrest "in the interest of fostering better police transparency."
Watch the footage from the scene of the arrest below:
The Seattle Police Department may have declared the golf club incident an ultimate "win" for police-public relations, but that "win" comes as the department faces new controversy for a different incident in which a police officer perceived a threat that didn't seem to actually exist: On Martin Luther King Day, a female officer was videotaped indiscriminately pepper spraying passers-by.
Seattle police could face legal action over that debacle.
This story has been updated.
—
Follow Zach Noble (@thezachnoble) on Twitter
[instory-firewire]