Grammy-nominated artist Afroman, who's real name is Joseph Foreman, was performing at a Kress Live in Biloxi, Mississippi, following the city's Mardi Gras parade when a woman walked onto the stage and started dancing.
He ignored the woman at first, but when she started dancing on him while he played guitar, the entertainer turned around and viciously punched the woman, knocking her to the ground.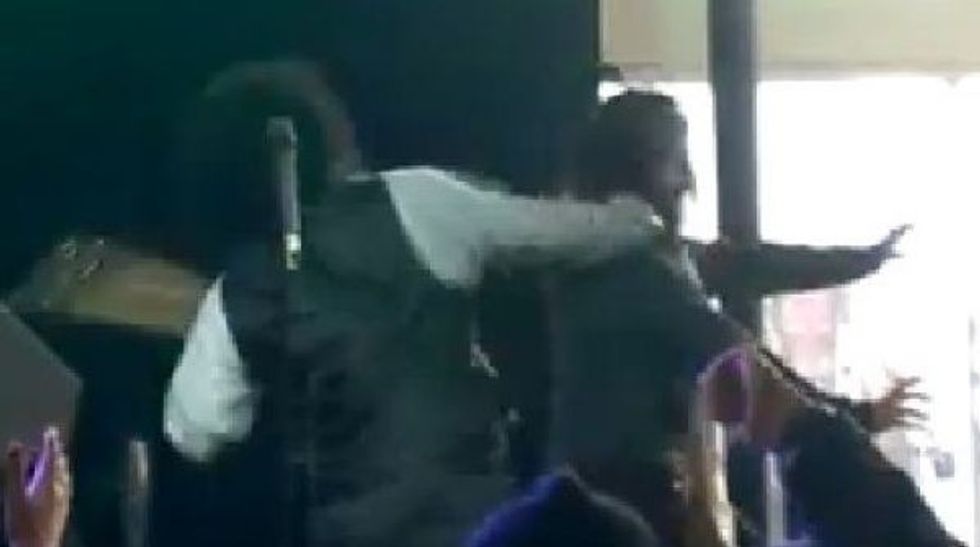 (Facebook)
Foreman then continued playing guitar as the dazed woman slowly got back on her feet.
The victim reportedly filed an affidavit against Foreman and he was later arrested by Biloxi Police on a misdemeanor simple assault charge. He posted $330 bond and was released from jail.
Watch the shocking video below (Warning: violent content):
The owner of Kress Live, Chase Taylor, told WLOX-TV that they "pulled the plug" on the performer after the incident and he was met by security and escorted outside, where police took him into custody.
Afroman's hit song "Because I Got High" was nominated for a Grammy in 2002.