The Obama administration announced Friday afternoon that it would move to stay a federal court ruling that has stalled President Barack Obama's executive action on immigration — an effort aimed at quickly winning back the right to implement Obama's plan to protect millions of illegal immigrants.
Earlier this week, the U.S. District Court for the Southern District of Texas slapped an injunction on Obama's action while it continues to hear a lawsuit brought by 26 states. On Tuesday, the Department of Homeland Security announced that it would comply with that injunction by shutting down two major components of Obama's action, "until further notice."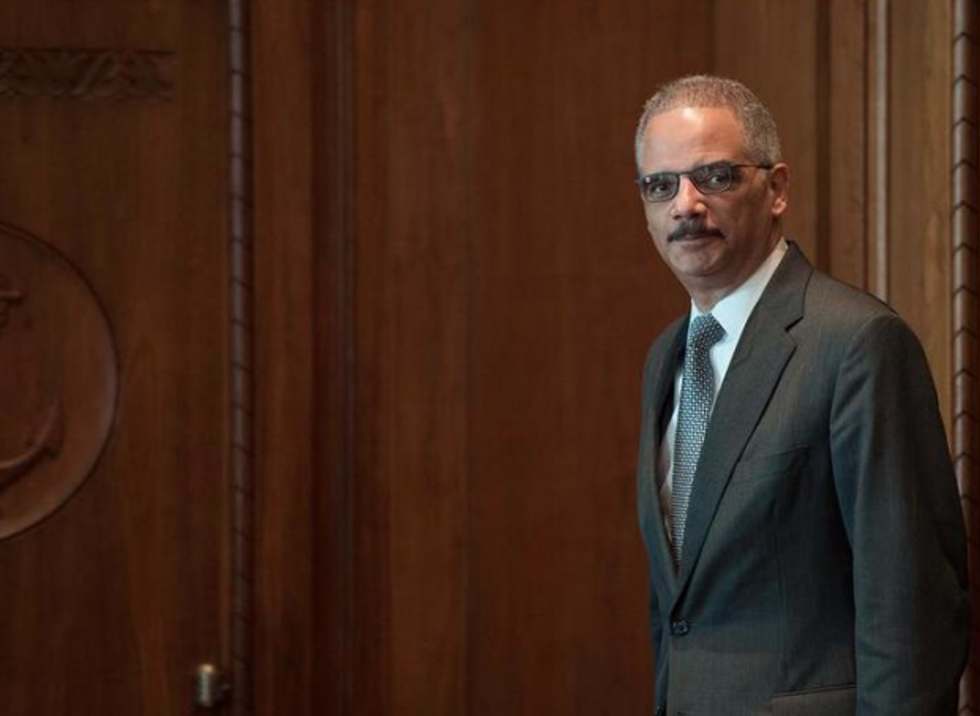 Attorney General Eric Holder will move next week to fight the Texas court case that shut down the Obama administration's immigration plans. Image: NICHOLAS KAMM/AFP/Getty Images
On Friday, the Department of Justice said it would try to invalidate that injunction as part of its effort to appeal the Texas ruling.
"The Department of Justice will be moving for a stay of the district court's preliminary injunction order with the district court on or before Monday, and then, if necessary, will assess additional steps," DOJ spokesman Kevin Lewis told TheBlaze.
A successful stay of the injunction would allow DHS to quickly resume its process of accepting and processing applications under Obama's immigration action, which is aimed at giving millions of illegal immigrants protection from deportation, and allowing them to work.
But seeking a stay carries some risks. For example, the request will first have to go through the same Texas judge who imposed the injunction: Judge Andrew Hanen. Hanen will likely have a few days to consider the request, but then could either reject it or ignore it.
If either of those events happen, the request would then go to the Fifth Circuit Court of Appeals. If that court rejected the request for a stay of the injunction, that could be seen as a loss of momentum for the administration.
The administration was known to be considering a less aggressive option, which would have involved moving right to the Fifth Circuit Court of Appeals to appeal the ruling. Separate from a stay of the injunction, the appeal is expected to take much longer, possibly several weeks or even months.
Earlier in the day, DOJ told TheBlaze that no decisions have been made on how to proceed, but indicated that a decision would be announced soon.
— This story was updated at 2:07 p.m. to note that DOJ will seek a stay of the injunction.