Liberal media watchdog Media Matters for America has tasked each one of their researchers with looking into Bill O'Reilly's past with the hope of finding instances where he lied or misled viewers, the organization's president told Politico Thursday.
"We start our day at 5 a.m. and go 'til midnight," president Bradley Beychok said. "This guy has had a long journalism career, so there's a lot of material. Once we've gone through all that material, we'll decide how to proceed. But we don't plan to back up one inch at this moment."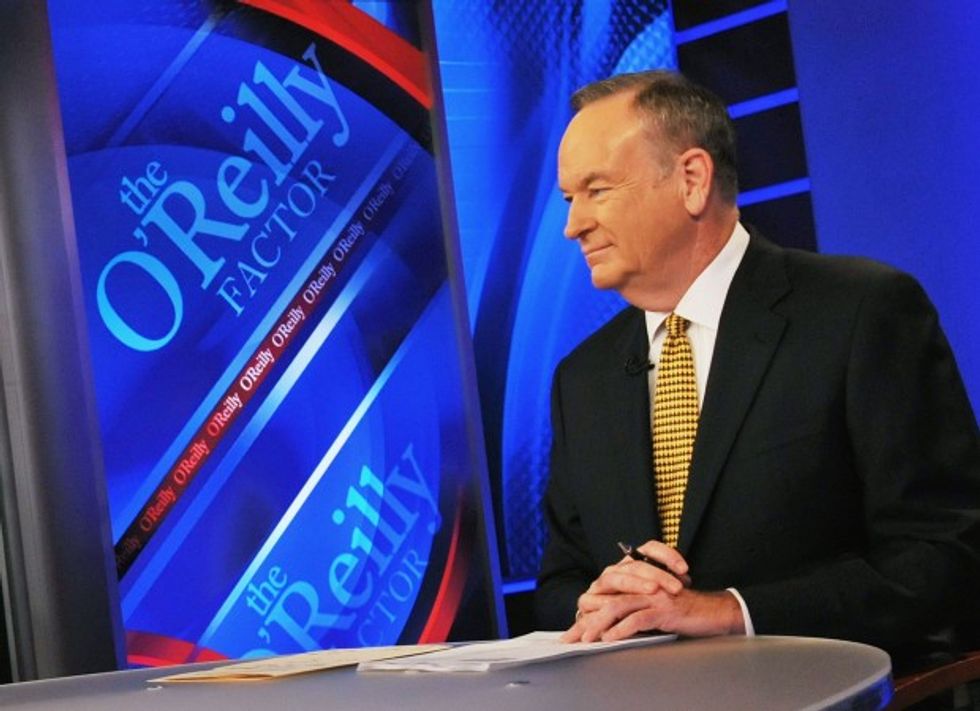 Bill O'Reilly, host of FOX's 'The O'Reilly Factor' at FOX Studios on December 15, 2011 in New York City. (Slaven Vlasic/Getty Images)
"It's all hands on deck," founder David Brock added to Politico. "This is a moving target. We're not done."
According to Politico, the non-profit employs approximately 45 researchers who have been assigned with attempting to find instances where the famed Fox News host lied or misled viewers.
[sharequote align="right"]"It's all hands on deck."[/sharequote]
Asked to comment, a Fox representative referred TheBlaze to a statement released by the network Wednesday.
"Bill O'Reilly has already addressed several claims leveled against him. This is nothing more than an orchestrated campaign by far left advocates Mother Jones and Media Matters," the statement said. "Responding to the unproven accusation du jour has become an exercise in futility. FOX News maintains its staunch support of O'Reilly, who is no stranger to calculated onslaughts."
Media Matters, which bills itself as a watchdog exposing "conservative misinformation" in the news media, did not immediately respond to TheBlaze's request for comment.
O'Reilly has been under scrutiny following a Mother Jones report alleging he misled viewers about his reporting on the Falklands War. Since the report, Media Matters has published stories asserting he has lied on other occasions.
The Fox News host, who has adamantly denied the accusations, has seen viewership increase since the controversy. On Wednesday, despite having no significant guest, O'Reilly averaged 705,000 in the 25-54 demo — his best of 2015. In comparison, rival network CNN, averaged just 162,000 viewers in the same demo.
—
Follow Oliver Darcy (@oliverdarcy) on Twitter