To call it an awkward pause might be the understatement of the year. It lasted more than eight minutes.
President Obama was scheduled to speak at the White House's "Health Care Payment Learning and Action Network Kickoff Meeting" on Wednesday morning.
After he was introduced to the cheering crowd, something strange happened -- nothing. The president didn't show up for eight minutes. When he finally did arrive, no explanation was given. Nothing was said about it.
Dr. Patrick Conway was set to introduce the president Obama. He was reportedly told his introduction could be anywhere from forty-five seconds to fifteen minutes.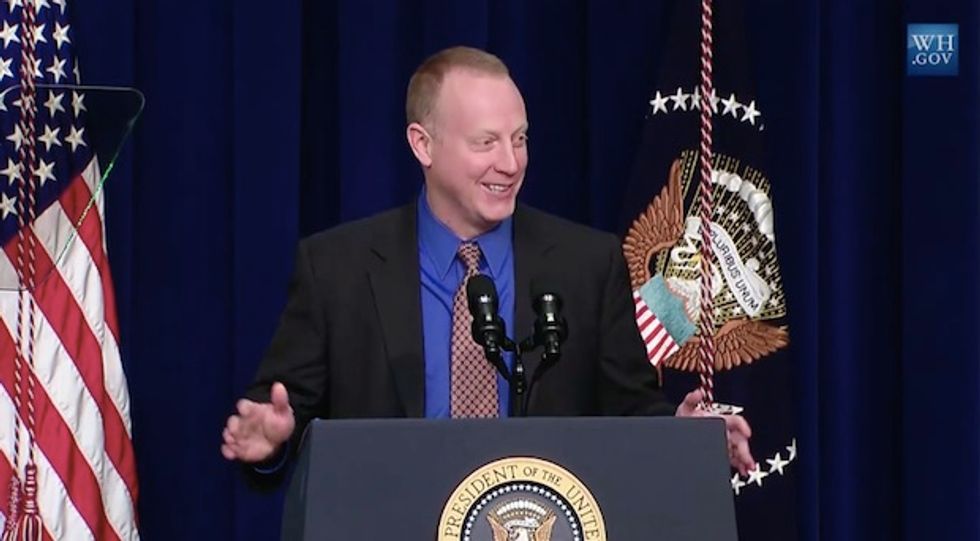 Image source: YouTube
About two minutes into his presentation, it appeared that Conway was taking cues from someone offstage concerning the arrival of the president. At one point, he said, "I may have to expand my talk." Seconds later, he was apparently signaled to wrap up his remarks and introduce Obama.
Here is Dr. Conway's prepared introduction, "I'm incredibly excited to recognize our next speaker, the President of the United States. Please, I want you to stand up and also give yourselves a round of applause for being here today and also to improve the health system of America, applaud for a very long time and to bring in the very next guest. Thanks a lot."
At that point, Conway left the podium, the camera panned to the left, anticipating the president's entrance -- and nothing happened.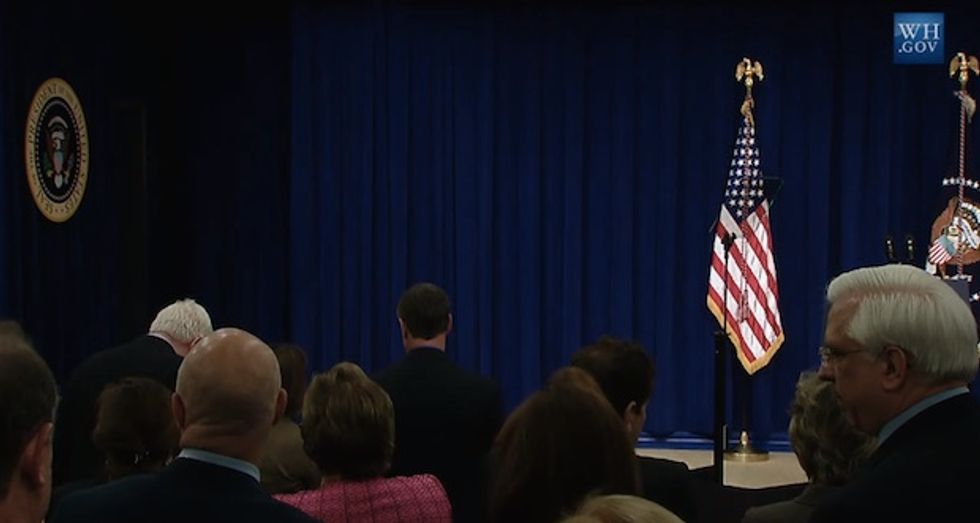 Image source: YouTube
The crowd stood, clapping for about forty seconds. They remained standing for eight minutes, until a voice off stage was heard asking, "Ready?" Followed by a brief, "Ladies and gentlemen, the president of the United States accompanied by Dr. Nancy Beran."
__
Follow Mike Opelka (@Stuntbrain) on YouTube.