Sen. Marco Rubio (R-Fla.) teased on his website Monday afternoon that he is set to make a "big announcement" on April 13 in the Miami area.
The conservative lawmaker who is widely expected to run for the White House in 2016 said on his website that his team is working on finalizing the details.
"Will you be there?" he asked on his website.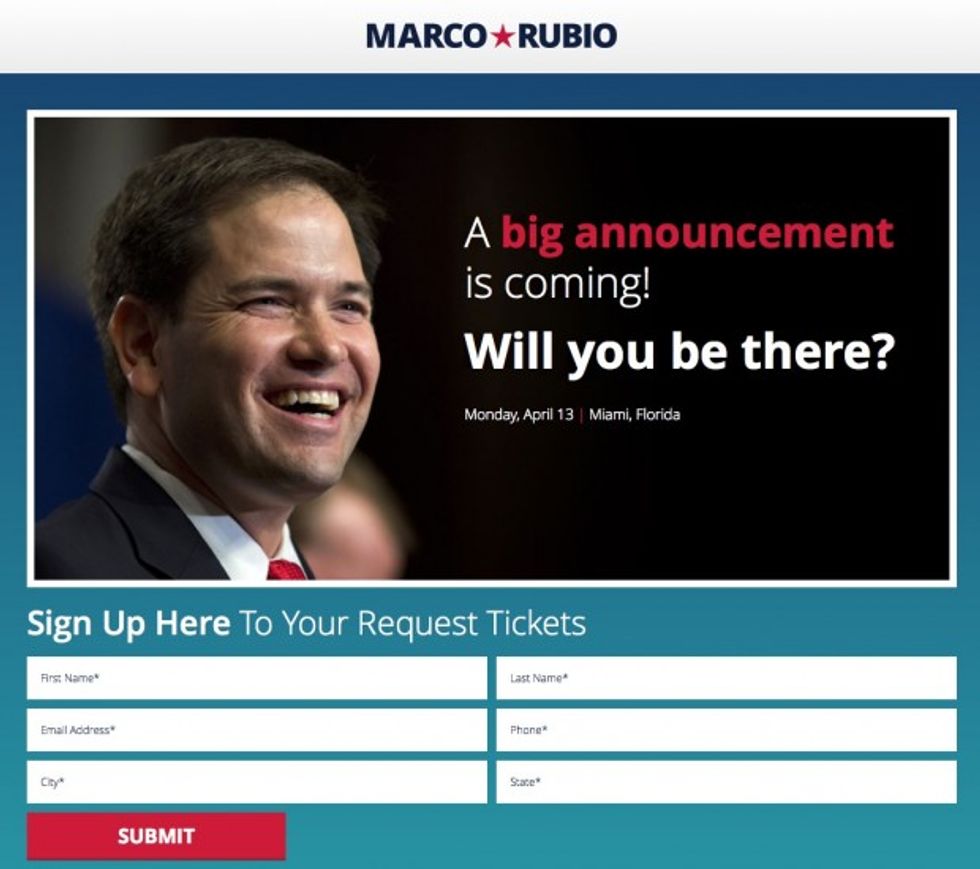 Screen grab: MarcioRubio.com
If Rubio runs, he will enter what is expected to be a crowded field for Republican contenders.
Sen. Ted Cruz (R-Texas) announced he is running for the nation's highest office earlier this month and other hopefuls are expected to be announcing in April.
—
Follow Oliver Darcy (@oliverdarcy) on Twitter