A van driver was fatally shot after he struck and killed a 2-year-old who ran into a street Sunday afternoon, Milwaukee police told the Journal Sentinel.
A 15-year-old boy also was shot at the scene and later died during surgery, police said, adding that the teen wasn't a vehicle passenger. WITI-TV had reported that the teen was a passenger.
The 41-year-old driver didn't leave the scene and remained in his vehicle after the accident, according to a WISN-TV on-camera report.
There was no word Sunday night regarding who was responsible for the shootings, WISN noted. No arrests had been reported.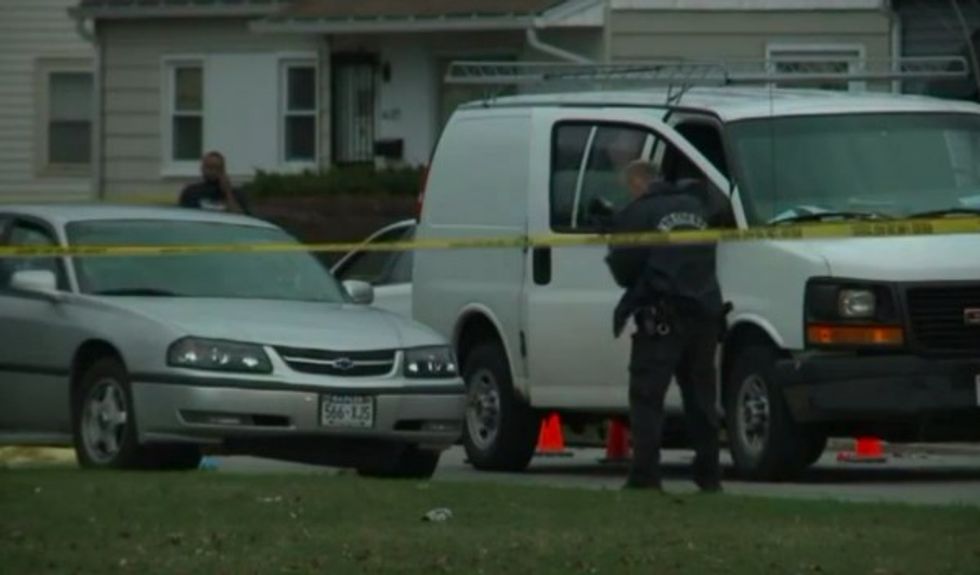 Image source: WITI-TV
But WITI-TV said the scene was an emotional one and added that neighbors said police were focusing on a particular house.
"I know that the people in that house may have been very, very upset about the incident ..." Alderman Joe Davis told WITI, "but you don't solve these types of things with guns and start shooting and taking other people's lives."
One neighbor told WITI he saw the child who was killed just before the accident. "I was shooting golf balls and I was watching the little child playing with his lawn mower — like cutting the grass," he told the station. "My grandkids were telling me that I left just before all of this happened."
Archie Brown Sr., 68, told the Journal Sentinel that the van driver was his son, Archie Brown Jr.
Brown told the paper that his son, who has four daughters — including a 6-month-old — was shot in the head.
"My son's just been murdered," he could be heard saying during a phone call.
This is a developing story; updates will be added.
(H/T: The Gateway Pundit)
—
Follow Dave Urbanski (@DaveVUrbanski) on Twitter