Do you keep a stash of cash around the house? If so, do you hide it in a special place?
Recently, we learned the late Joan Rivers used to hide money in candy boxes, specifically, Milk Duds boxes.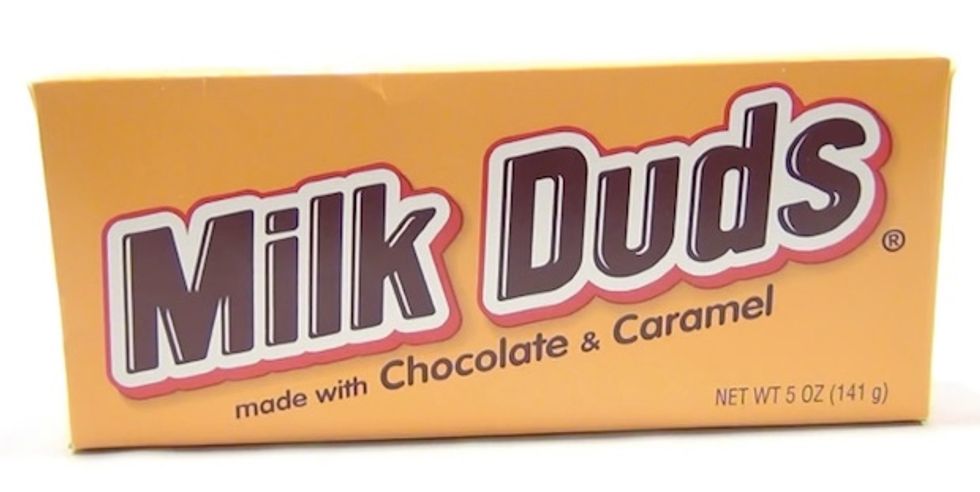 Image source: YouTube
Joan Rivers passed away last year and next week, her daughter Melissa is releasing biography of her mother, "The Book of Joan : Tales of Mirth, Mischief, and Manipulation."
Rivers calls the book, "a fun homage to my mom."
According to the Washington Post's review, inside the 304 pages you won't find many stunning revelations about the late comedian/QVC star. The lack of "breaking news" or telling of secrets about Rivers should not be a big surprise to anyone, as Joan Rivers had already written three autobiographies, including one released just three months before her death.
In addition to Melissa's memories of her mom, readers will learn that Joan was a bit of a germophobe, carrying a can of Lysol disinfectant in her purse.
Rivers also exposes her mom's curious habit of hiding money inside boxes of Milk Duds candy.
In the book, Melissa explains, "They're the same size as paper money, so in case someone rifled through her purse, they'd overlook it."
Joan Rivers' predilection for hiding money inside a box of candy had us wondering: Do you hide money? If so, where is the most popular place? (Don't worry, it's all completely anonymous.)
—
Follow Mike Opelka (@Stuntbrain) on Twitter