AVON PARK, Fla. (TheBlaze/AP) — A central Florida woman who says her boyfriend was holding her and her children hostage sent a secret message asking for help in an online pizza order.
Highlands County Investigators told WFLA-TV a Pizza Hut in Avon Park received an online order for pizza Monday afternoon from Cheryl Treadway. Under the comments section, Treadway wrote a message asking employees to call 911. The employees alerted police.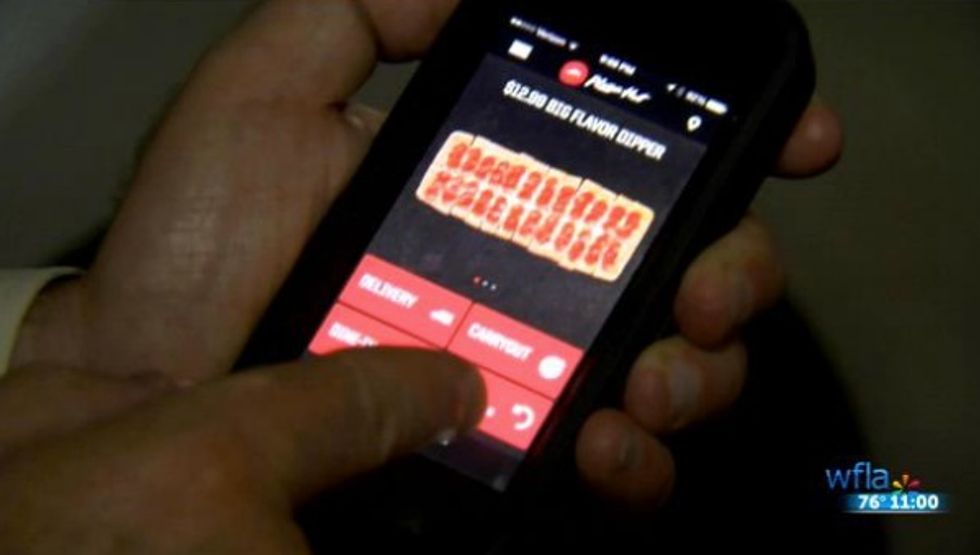 A woman who says her boyfriend held her hostage, sent an SOS message through a texted pizza order. (Image source: WFLA-TV)
"We've never seen that before," Candy Hamilton, the restaurant's manager, told the news station. "I've been here 28 years and never, never seen nothing like that come through."
When deputies arrived at the home, Treadway answered the door and said her boyfriend, Ethan Nickerson had a knife. Deputies escorted Treadway and a child to safety and Highlands County Sherriff's Lt. Curtis Ludden says Nickerson was arrested. Two other children in the home were unharmed.
According to deputies, Treadway tried to leave earlier in the day to pick up her children, but Nickerson took her cellphone at the time and then went with her to the school.
Eventually, Treadway convinced Nickerson to give her her phone, which is when she secretly texted Pizza Hut her distress through the online order.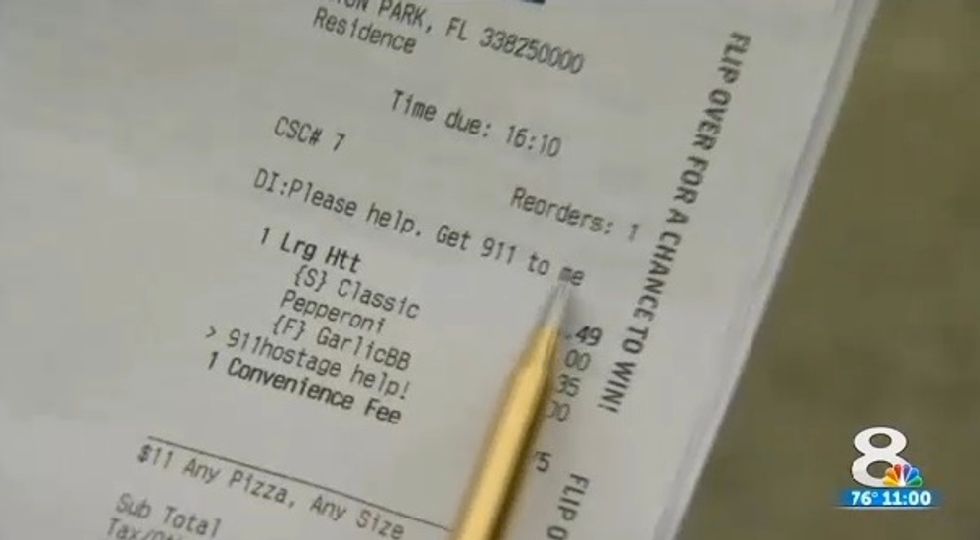 The mother edited her order to say she was a hostage and asking them to call 911. (Image source: WFLA-TV)
Watch WFLA-TV's report:
Here's more from Reuters:
Nickerson was charged with aggravated assault with a weapon without intent to kill, battery, false imprisonment and obstructing justice by depriving communication to law enforcement.