A 100-year-old time capsule has been removed from inside a cornerstone at the Missouri Capitol. Now, the challenge is to come up with ideas for what to put inside next.
The copper container was extracted from a wall in the Office of Administration, located in the southeast corner of the Missouri Capitol in Jefferson City, the Missouri Times reported.
Historic day as 100-yr old #MoTimeCapsule is removed from the Capitol cornerstone #mohistory pic.twitter.com/9MTayfK7EV

— Governor Jay Nixon (@GovJayNixon) June 10, 2015
Voila, the #motimecapsule! What do you think is in it, #moleg? pic.twitter.com/kQ1BqcqdiS

— Rachael Herndon (@herndonrachael) June 9, 2015
Inside, lost in time, was a Bible, a copy of the constitutional amendment that authorized the construction of  the building and newspapers and photos of the previous capitol, which burned down in 1911.
The time capsule was placed in the wall June 24, 1915.
State workers have taken the contents to the Department of Health where they will be stored until archivists from the office of the Secretary of State can review them, according to the Missouri Times.
Meanwhile, state officials are asking Show-Me-State residents to submit their own ideas for what to put in a new time capsule to be placed in a location separate from where this one was being stored. The contents of the new capsule will be revealed during a ceremony July 3 to mark 100 years since the southeast cornerstone was laid.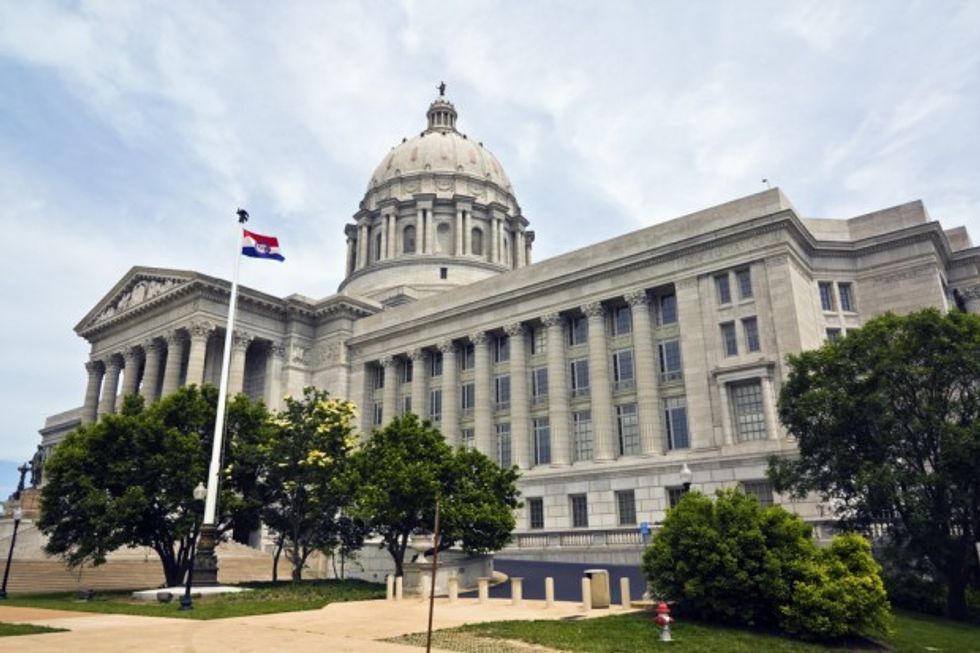 Photo credit: Shutterstock
"This is a unique opportunity to give future generations of Missourians a window into how we live now and the many reasons the Missouri of 2015 is a great place to live, work and play," Gov. Jay Nixon said of the occasion.
According to the governors office, the names of the people whose ideas are selected will be placed in the new time capsule.
–
Follow Jon Street (@JonStreet) on Twitter