After reports that the data breach of the federal Office of Personnel Management might have been larger than initially thought, the White House is still reluctant to confirm reports that China was the culprit.
Meanwhile, White House press secretary Josh Earnest said he was notified that his data might have been hit.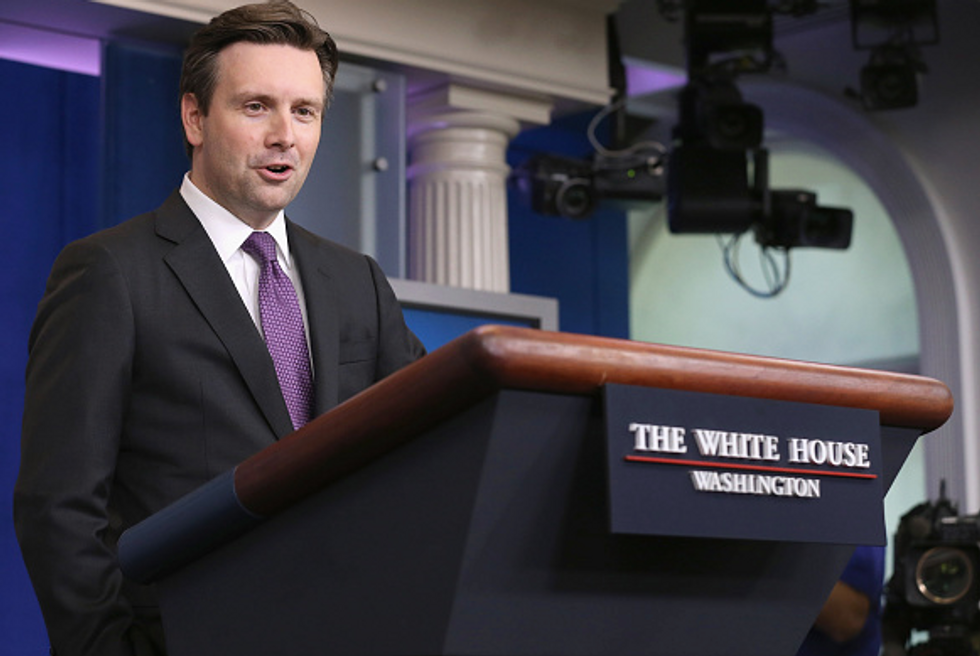 Chip Somodevilla/Getty Images
Asked whether he was one of those notified that his data may have been compromised, Earnest answered, "I was. "
He added, "I don't know how many people at the White House were affected."
Earnest took the questions on a day when Chinese officials came to the United States for an economic conference with U.S. government officials at the State Department.
He was asked several times about China's role in the OPM hacking, which initial reports said affected 4 million federal employees, but that more recent indications say is closer to 18 million.
"I haven't heard anything from the FBI on who the suspects are and who the suspect aren't. So I would refer you to the FBI," Earnest said.
Earnest sought to be conciliatory toward China.
"There are some areas where the United States and China are able to work together to advance our collective interests," he said, mentioning a climate change agreement and China's role in working with the United States in the negotiations on Iran's nuclear program. "No doubt there are areas where the U.S. and China are in competition, even heated competition. There are also areas where we are able to cooperate."