Bristol Palin took to her blog Friday night to send a message to those who criticized her in light of the news she is pregnant with a second child.
"This is still how much I care about anything negative," Palin wrote, captioning a photo she posted.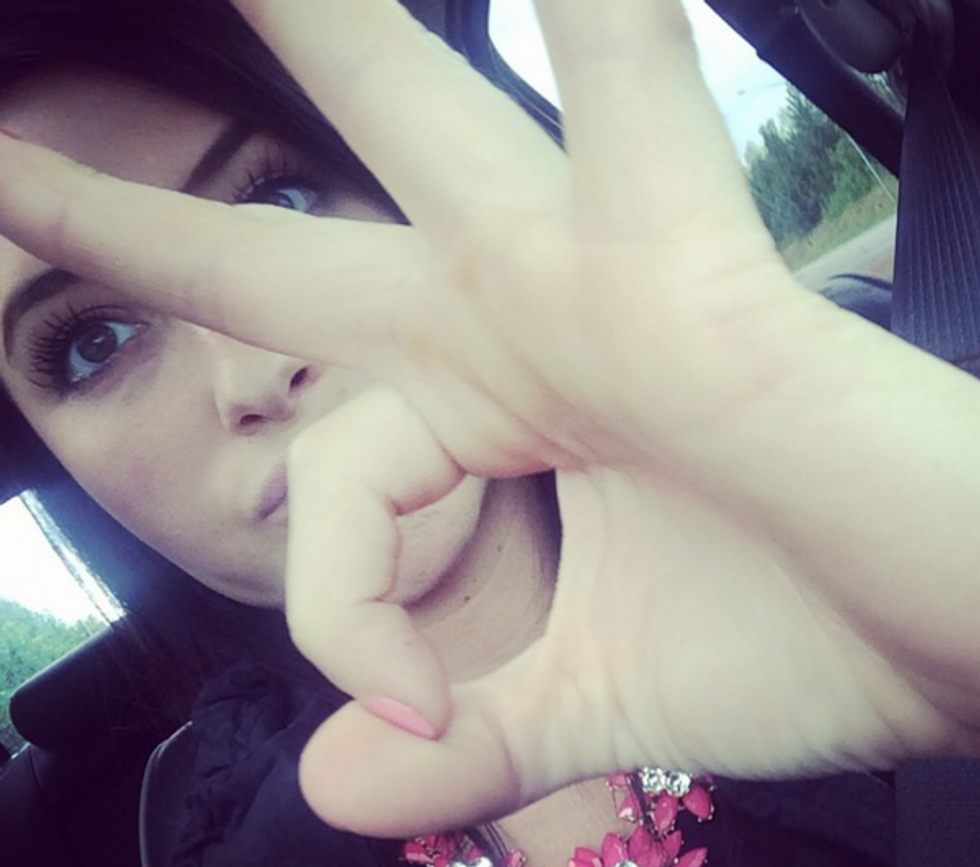 Image source: Bristol Palin
The daughter of former Republican Vice Presidential candidate Sarah Palin added, "#prolife ❤️ God is good, happy Friday!!"
Saying it was a "huge disappointment" to her family and friends, Palin announced on Thursday "big news" that she would be giving birth to another child.
The news followed an announcement in March that a wedding with Medal of Honor recipient Dakota Meyer had been called off. No specific reason was given, but reports had indicated at the time 26-year-old Meyer had previously married.
It was not clear who the father of Palin's second child was.
—
Follow Oliver Darcy (@oliverdarcy) on Twitter