An official from the Centers for Disease Control and Prevention called President Barack Obama an "amateur," a "Marxist" and "the worst president we've ever had," according to emails released by Judicial Watch.
The emails were written amid the surge of illegal immigrants at America's southern border last year, and were uncovered amid an investigation into the CDC's usage of an Emergency Operations Center, something Judicial Watch describes as "a major and costly operation that can stick American taxpayers with a huge tab."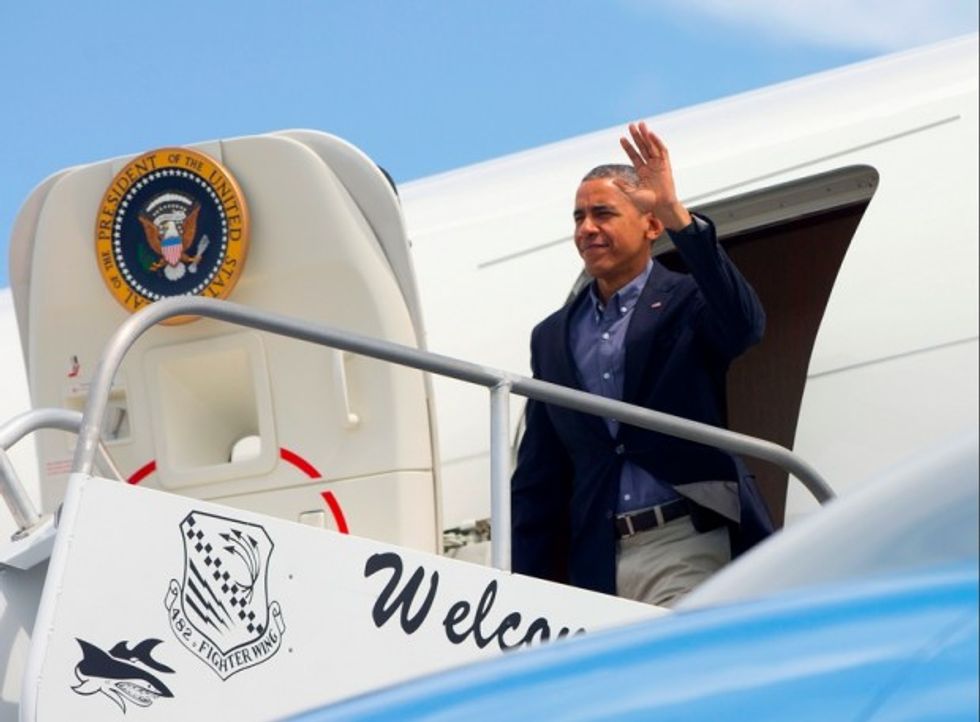 President Barack Obama waves from Air Force One upon his arrival at St. Lucie International Airport, Saturday, March 28, 2015, in Fort Pierce, Fla. (Image source: AP/Pablo Martinez Monsivais)
The emails were written by CDC Logistics Management Specialist George Roark to CDC Public Health Advisor William Adams on June 9, 2014.
Roark begins by saying "no country in the world would allow" what America was seeing at its southern border, and Adams responds: "Well, in ten years or less, they'll all be voting…Commander's intent…"
"It is very clear that is the case," Roark agrees. "This fellow is the worst pres we have ever had, he truly is 'the amateur' but a Marxist too."
The CDC was helping to coordinate the relief effort for the tens of thousands who were crossing America's border illegally, many of whom were children in need of food, water, housing and medical attention.
According to Fox News, the CDC said it is investigating the situation and may take "appropriate action" when the review is completed.
You can read the complete report at Judicial Watch.