The Hillary Clinton campaign ignited controversy over the weekend for using rope to prevent reporters from getting too close to the Democratic presidential contender during a parade — but it appears it wasn't the first time the Clinton's have used the tactic.
The Republican National Committee uncovered video that shows President Bill Clinton roping off the press during a 1992 parade.
The footage, uploaded to one of the RNC's YouTube accounts, was prominently featured on the Drudge Report Tuesday evening.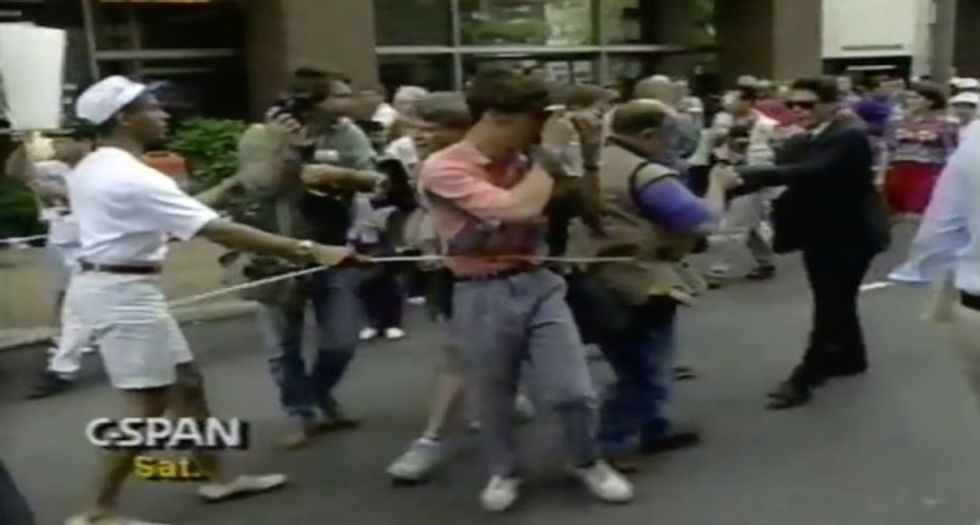 Image source: Screen grab
According to C-SPAN, the parade was a homecoming rally for Clinton which took place in his hometown of Little Rock, Arkansas, on May 23, 1992.
Clinton is seen in the video shaking hands with supporters as the press is corralled nearby with rope.
Hillary Clinton, seeking the Democratic nomination for president, has received criticism from many in the media for her treatment of the press.
—
Follow the author of this story on Facebook, Twitter and Instagram: