Fireworks cause serious injuries every year, but the issue is even more high-profile this year as two NFL players lost fingers in separate firework accidents.
The latest, according to ESPN, is Tampa Buccaneers cornerback C.J. Wilson who lost two fingers over the Fourth of July weekend. New York Giants defensive end Jason Pierre-Paul had his right index finger amputated this week after a similar accident.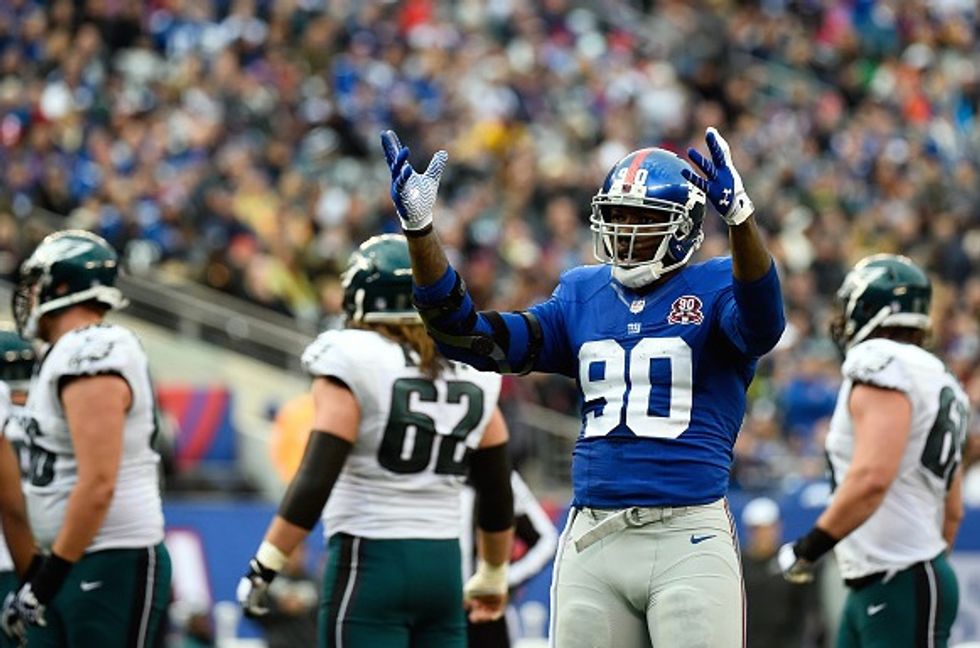 Jason Pierre-Paul #90 of the New York Giants reacts against the Philadelphia Eagles during a game at MetLife Stadium on December 28, 2014 in East Rutherford, New Jersey. (Alex Goodlett/Getty Images)
Wilson's father confirmed his son's injury to WBTV-TV, saying it's not clear how it will affect Wilson's pro-football career.
"For me that really doesn't matter," Curtis Wilson, Sr., told the news station. "My son is alive so God took care of him as far as that. I guess we'll cross that bridge later on down the road."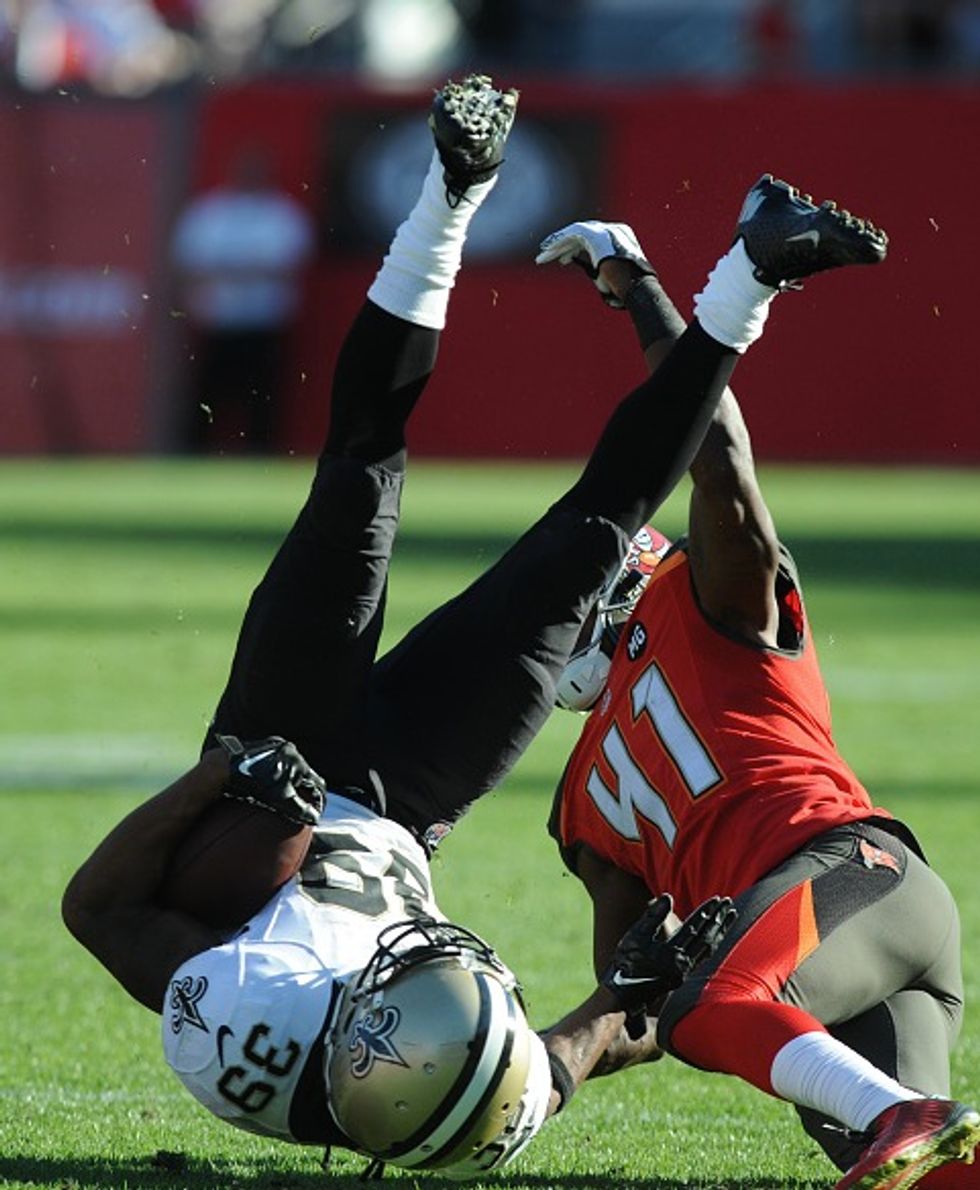 Running back Travaris Cadet #39 of the New Orleans Saints gets flipped on a tackle by defensive back C.J. Wilson #41 of the Tampa Bay Buccaneers in the fourth quarter at Raymond James Stadium on December 28, 2014 in Tampa, Florida. (Cliff McBride/Getty Images)
The elder Wilson explained that his son was holding the firework while at a friend's house in his hometown of Lincolnton, North Carolina, when it exploded.
"We are aware that C.J. was involved in an accident that occurred over the July 4th holiday," the Buccaneers said in a statement. "It is our understanding that the injury occurred to one of his hands and our primary concern at this moment is for his long-term health. We have been in contact with C.J. and are continuing to monitor the situation."
Watch this report from ESPN:
The Giants issued a similar statement regarding Pierre-Paul's well-being. ESPN reported that despite his amputation, it was expected that he would play in the upcoming 2015 season.
These injuries are minor compared to others that occurred over the holiday weekend though. One man who lit fireworks off from his head died as a result of his actions and a 12-year-old was severely burned after a "sparkler bomb" exploded in his face, just to name a couple of other incidents.
(H/T: Daily Mail)