VIENNA (AP) — Diplomats say an Iran nuclear agreement is likely to be agreed upon early Tuesday.
Three diplomats familiar with the talks say the announcement could come in the pre-dawn hours.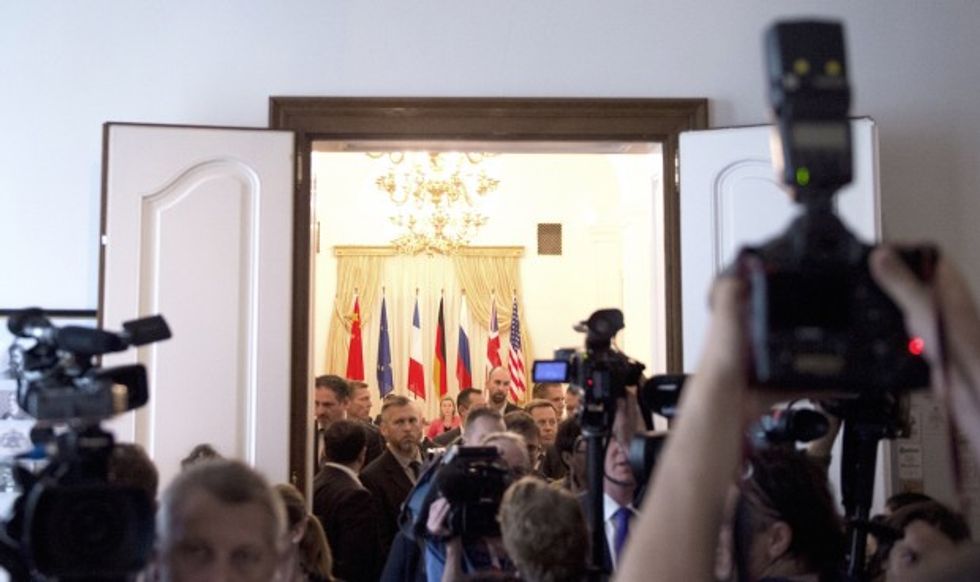 JOE KLAMAR/AFP/Getty Images
One said that some of the top officials involved in the negotiations needed to leave Vienna early Tuesday, thus hastening the announcement.
The diplomats weren't authorized to speak publicly on the status of the negotiations and demanded anonymity.
—