Judith Reed got a lot more than she bargained for after calling the exterminator to come and check out what was making a scratching noise in the cottage ceiling next to her house.
Reed said her initial instinct was that it it was just a squirrel. But she wanted to be sure so she called Terminix, which then sent someone out to her home. They told her it wasn't a squirrel in her ceiling. Instead, they told her she had rats – and not just in the cottage.
"He said if you've got rats in the cottage, you've got them in the house," Reed told KGO-TV.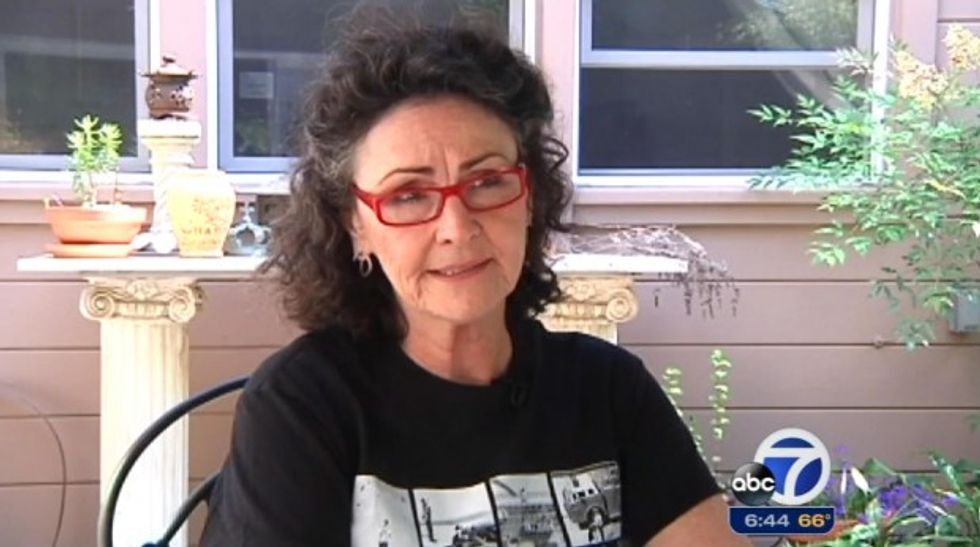 Image source: KGO-TV
And as if that news wasn't bad enough, Terminix also told Reed she had termites on her property. Willing to do just about anything to get rid of all the critters, she agreed to pay $4,500 for bait and traps.
But there was just one problem.
When technicians came to set the traps she had just spent thousands of dollars on, they told her she didn't have any rats – or termites, for that matter.
"It was a squirrel, as we very first thought," Reed said.
That's when Reed called Terminix to cancel the contract but was told she couldn't because she had a loan to help her pay for the expense at 18 percent interest. The only problem with that, Reed said, was that she never actually agreed to a loan.
"I just went like this and signed with my finger," Reed told KGO-TV.
And it wasn't until KGO-TV contacted Terminix that the pest control company said it would cancel Reed's contract, which she only agreed to because an inspector told her something that apparently wasn't true.
"Our sales professionals take time to carefully inspect each home and review the service contract with our customers before it is signed, Terminix said in a statement. "However, misunderstandings can occur."
"As the satisfaction of our customers is one of our highest priorities, we have honored our customer's request to cancel the agreements," the statement went on.
So whatever happened to the squirrel in Reed's ceiling? It appears as though the critter managed to find its own way out, without any exterminator.
And as for Reed, she said she's just glad it's all over with and that she doesn't have any rats after all.
(H/T: KGO-TV)
–
Follow Jon Street (@JonStreet) on Twitter