A California Nissan dealership is trying to appeal to its Hispanic customer base with a new commercial that literally bashes Donald Trump — in piñata form.
In the commercial obtained by TheBlaze, Nissan of Van Nuys general sales manager Martin Cuevas and another man can be seen beating the Trump piñata several times while promoting the car dealership.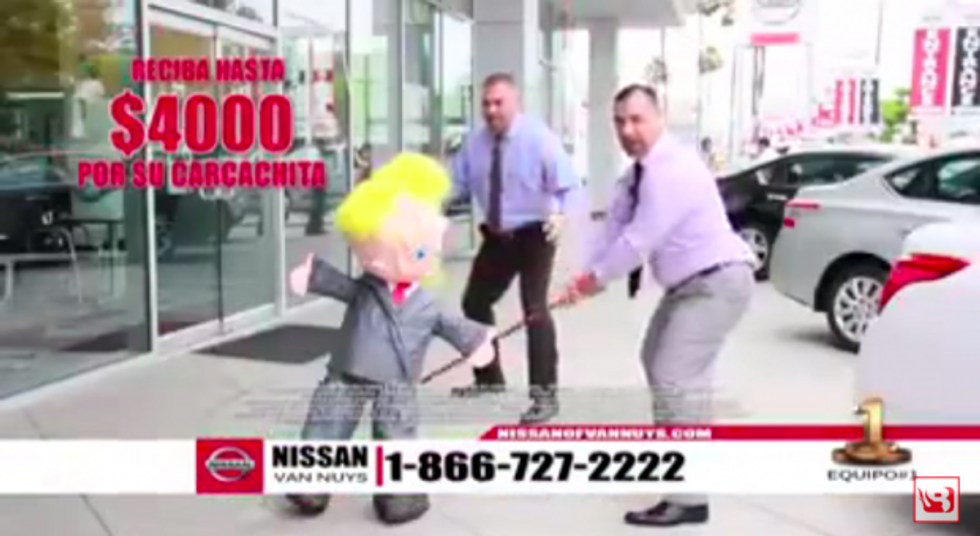 Image via YouTube
The commercial refers to Trump, a Republican contender for the 2016 presidency, as "Trumpudo" — seemingly a play on the Spanish adjective "trompudo" which means thick-lipped or blubber-lipped.
Cuevas promotes a 2015 Nissan Altima and encourages customers to ask for him at the dealership to receive an additional $500 off in the commercial.
A manager at the dealership told TheBlaze that she was "not sure when the commercial will air." She later said she didn't have any knowledge about any commercials in the works to promote the dealership.
According to a screenshot of Cuevas' Facebook, obtained by TheBlaze, the commercial will air on KVEA-TV, an affiliate of Telemundo, an American Spanish-language station. Univision, Telemundo's main competitor, is being sued by Trump for $500 million.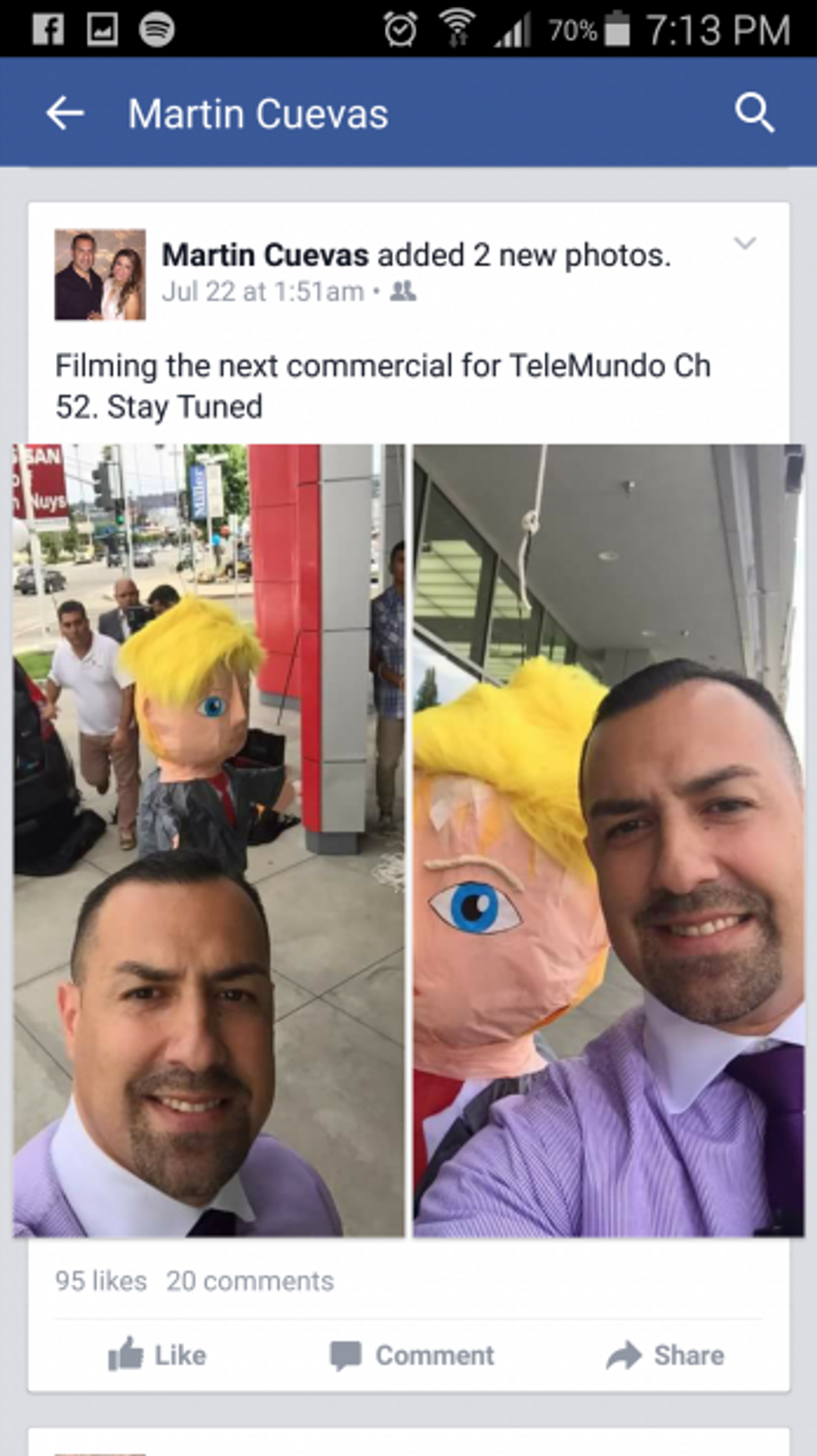 Screenshot of Martin Cuevas' Facebook post obtained by TheBlaze.
An employee at KVEA could not confirm whether or not the commercial had aired.
Trump piñatas have circulated on social media and across the world, especially in Mexico where the real estate mogul offended many by his off-the-cuff remarks about illegal immigrants crossing the U.S.'s southern border.
"They're bringing drugs. They're bringing crime. They're rapists," Trump in earlier in July when he announced his bid for president.
Since then, Trump has faced mounting pressure from other Republican candidates to apologize and has cut ties with several companies that condemned his remarks.
Cuevas did not respond to requests for comment from TheBlaze.