The Islamic State group beheaded one of Syria's most prominent antiquities scholars and strung his body on one of the Roman columns of Palmyra, the famed ancient site that he worked for decades to preserve, Syrian media and a monitoring group said.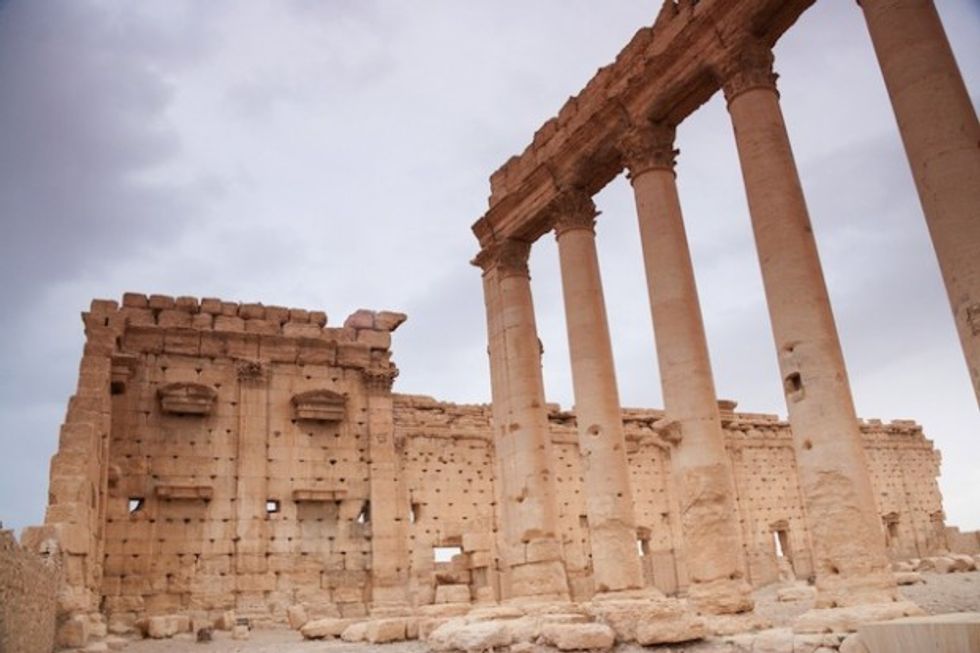 The Palmyra archaeological site (Photo: Iordanis/Shutterstock)
Khaled Asaad, 81, worked for more than 50 years as the head of antiquities in Palmyra, which Islamic State militants conquered in May.
According to Britain's Guardian newspaper, Asaad had been held in captivity for a month and was killed because he refused to divulge where ancient artifacts had been hidden for safekeeping. Islamic State militants have embarked on a campaign of destroying antiquities, shrines, libraries and other cultural symbols deemed to be un-Islamic.
ISIS Beheads Elderly Archeologist In Palmyra, Syrian Official Says #iraq http://t.co/6uyTcuTFOb pic.twitter.com/FpzDuDne2e

— iraq happenings (@iraqhappenings) August 18, 2015
Maamoun Abdulkarim, the head of the Antiquities and Museums Department in Damascus, told the state news agency SANA that Asaad's body was moved to the Palmyra archaeological site and hung from one of the Roman columns.
However, an unverified image circulating on social media purports to show his body strung upside-down on a street pole with his head, positioned upright, set on the ground below.
A sign attached to the body accused the victim of being loyal to Syrian President Bashar Assad and of managing Palmyra's collection of "idols," the Guardian reported.
Palmyra is a 2,000-year-old city that has been preserved since the time the Romans controlled the area.
Abdulkarim called Asaad "one of the most important pioneers in Syrian archaeology in the 20th century."
"Just imagine that such a scholar who gave such memorable services to the place and to history would be beheaded … and his corpse still hanging from one of the ancient columns in the centre of a square in Palmyra," Abdulkarim said. "The continued presence of these criminals in this city is a curse and bad omen on [Palmyra] and every column and every archaeological piece in it."