The University of Maryland Francis King Carey School of Law has added a new law class to its curriculum dedicated to studying Freddie Gray, a 25-year-old black man who was killed while in police custody, and the unrest seen in Baltimore in the aftermath.
"The course will examine the recent unrest itself and then examine the causes of, and possible solutions to, those dislocations, including an examination of problems in policing; criminal justice; housing; health care; education; poverty; and community development and joblessness," the course description reads. "The course is not viewed by its organizers as an end in itself. Rather, it is intended to be a springboard for further student and faculty involvement in citizen and government efforts to reform law and policy in the subject matter areas listed above."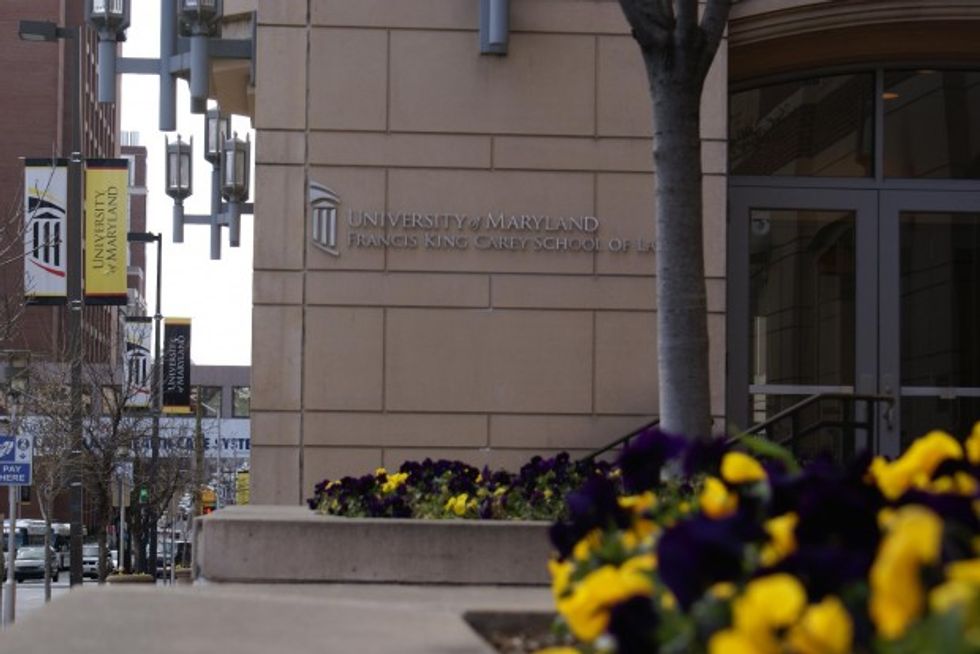 Image via University of Maryland School of Law/Facebook
The law class is offered to students for one credit and is a series of eight sessions during which students will be apprised of volunteer opportunities throughout its duration. The class, which will begin in September, will be supervised by members of the law school's faculty.
"We see this course as an opportunity for our students to grapple with important issues in their backyard," Dean Donald B. Tobin said in a statement. "We want not only to educate our students but to inspire them to act on what they've learned and work with our neighbors in West Baltimore to strengthen our community and city."
Campus Reform, a college-news site, reported that several of the professors who are involved with the course have been involved with activism and volunteer efforts themselves.
Barbara Bezdek, a law professor, advocated for the GoFundMe crowdsourcing site to take down a page that raised money for Darren Wilson, a white police officer who fatally shot Michael Brown, an unarmed black teenager, in Ferguson, Missouri.
Michael Pinard, the co-director for the university's clinical law program, critiqued Gov. Larry Hogan (R-Maryland) for his veto of a bill that would have reinstated voting rights to ex-felons.
According to UM Carey Law, the law school collaborated with the School of Social Work to launch a series of discussions after the protests that began in 2014 in Ferguson after Brown's death. The new course was created due to conversations from the law school's faculty in order to "help students understand the many issues raised by Freddie Gray's death."