Stonehenge might be the most well-known of ancient standing stone monuments, but researchers announced Monday that they discovered what they believe to have been a larger "super-henge."
Researchers with the Stonehenge Hidden Landscapes Project made the discovery of up to 100 stones about three feet below ground using remote sensing technologies. The monument was found near the Durrington Walls, which is about two miles from Stonehenge.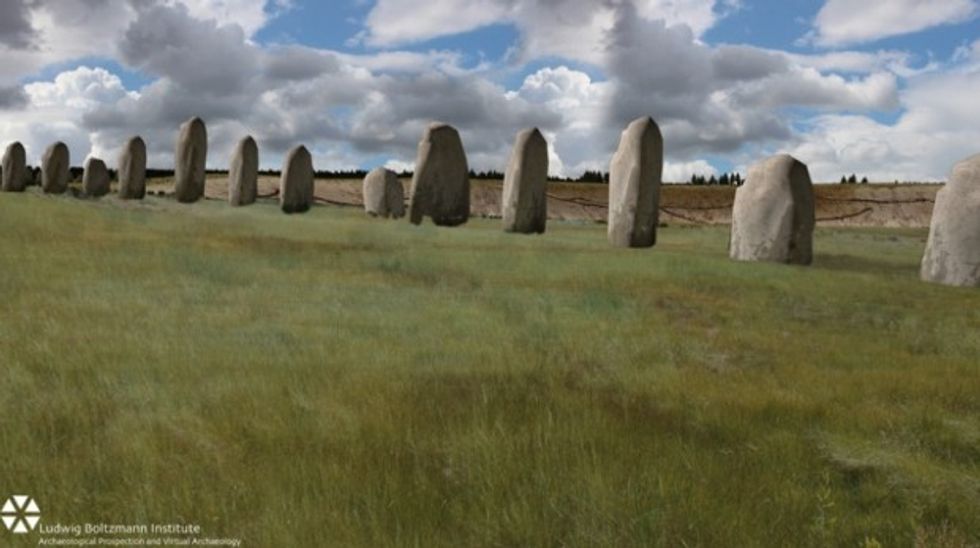 Reconstruction of the "super-henge". (Image credit: LBI ArchPro, Juan Torrejón Valdelomar, Joachim Brandtner)
Some of the stones are thought to have stood 15 feet tall before they were toppled and formed a circumference of nearly a mile. Researcher Vince Gaffney said the immense scale of the 4,500-year-old monument is unique.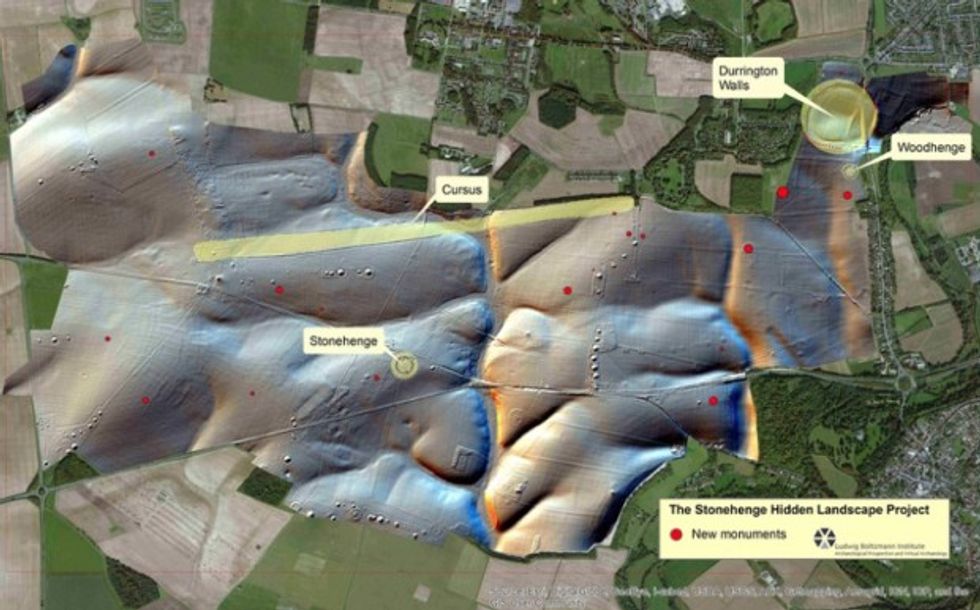 Image credit: LBI
"This discovery of a major new stone monument, which has been preserved to a remarkable extent, has significant implications for our understanding of Stonehenge and its landscape setting," the University of Bradford professor said. "Not only does this new evidence demonstrate a completely unexpected phase of monumental architecture at one of the greatest ceremonial sites in prehistoric Europe, the new stone row could well be contemporary with the famous Stonehenge sarsen circle or even earlier."
Paul Garwood, a senior lecturer at the University of Birmingham and the principal prehistorian on the project, said this discovery changes researchers' understanding of Stonehenge and its surroundings.
"Everything written previously about the Stonehenge landscape and the ancient monuments within it will need to be re-written," he added.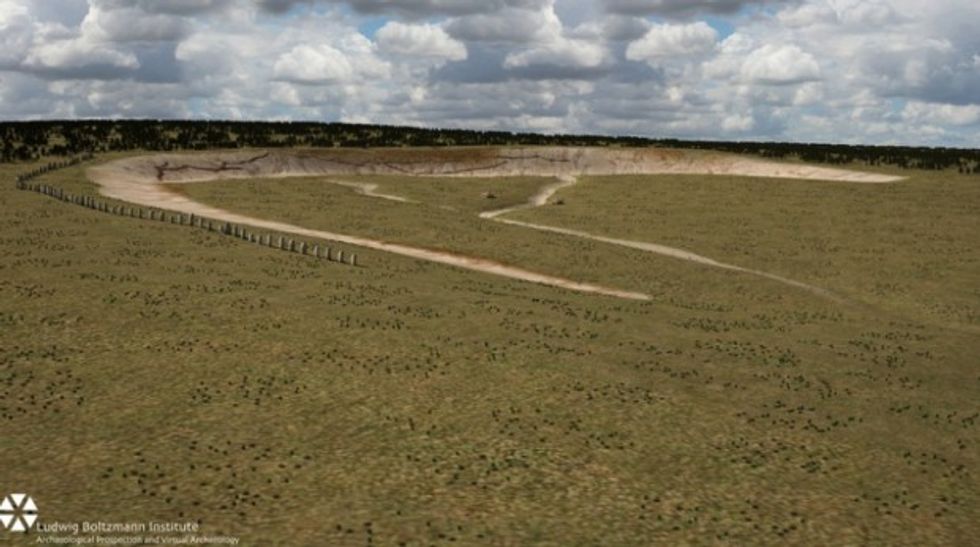 Image credit: LBI ArchPro, Juan Torrejón Valdelomar, Joachim Brandtner
No excavation was needed during the investigation and none of the stones have been uncovered and removed.
These findings were announced at the British Science Festival.
—
The Associated Press contributed to this report.