WASHINGTON (AP) — The top U.S. commander in Afghanistan says the recent airstrike on a hospital in the northern city of Kunduz was a mistake.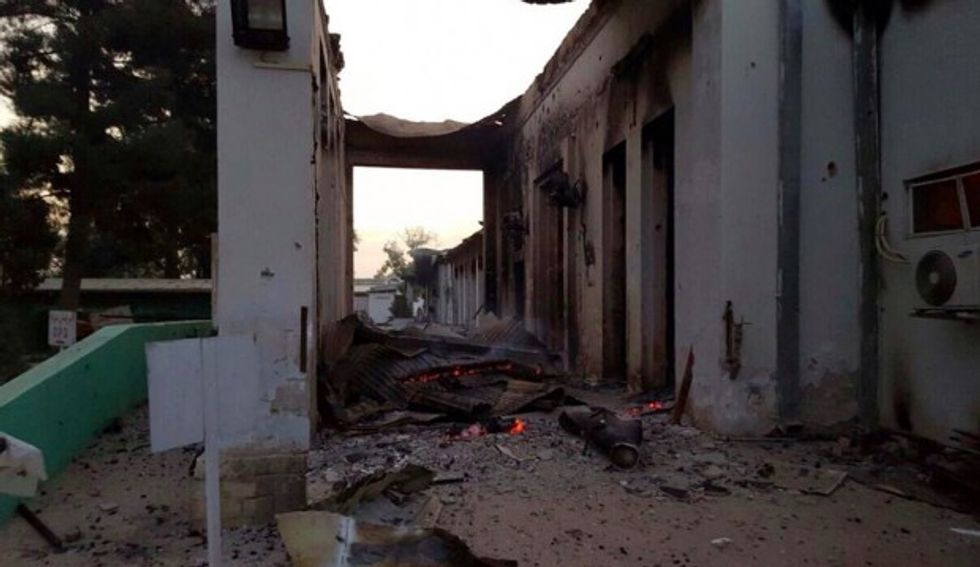 The burned Doctors Without Borders hospital is seen after explosions in the northern Afghan city of Kunduz, Saturday, Oct. 3, 2015. (Image source: Médecins Sans Frontières via AP)
Gen. John Campbell tells the Senate Armed Services Committee that it was a U.S. decision to conduct the airstrike and that the hospital was "mistakenly struck."
Campbell's testimony came three days after the airstrike on the medical clinic killed at least 22 people and wounded dozens more.
The clinic was operated by the medical charity Doctors Without Borders.
Campbell said Monday that the airstrike was requested by Afghan forces who reported being under Taliban fire.