Citing "sources" who recently attended a dinner with Bill Clinton, author Ed Klein said the former president thinks Sen. Marco Rubio (R-Fla.) poses the biggest 2016 threat to Hillary.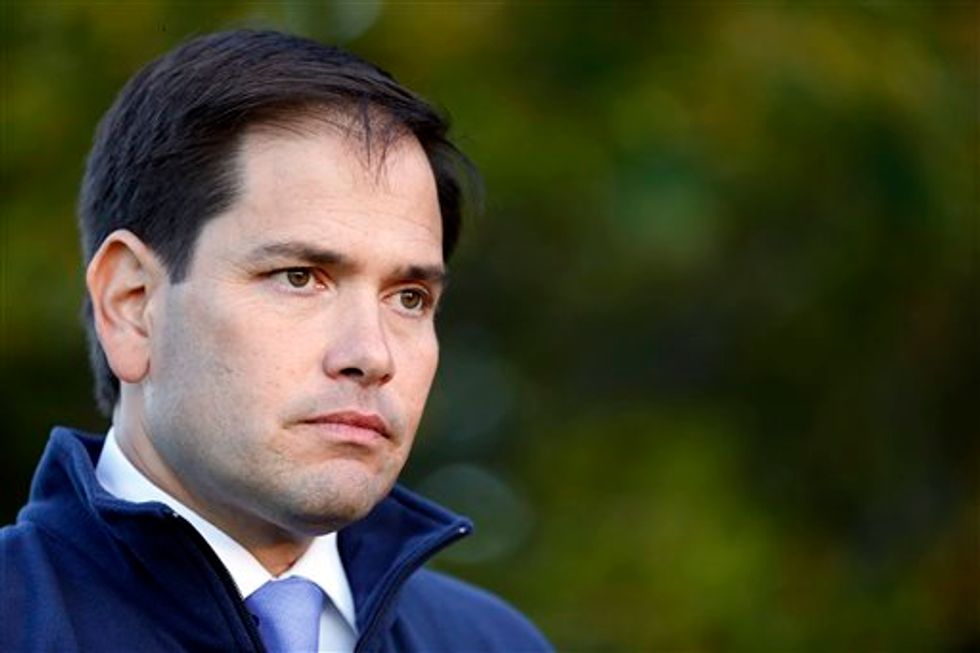 Republican presidential candidate Sen. Marco Rubio, R-Fla.,listens to a question during a house party campaign stop Tuesday, Oct. 6, 2015, in Bedford, N.H. (AP Photo/Jim Cole)
"He went down the entire list of the Republican candidates and he came to the conclusion that Marco Rubio would present Hillary with the greatest challenge because of his age," Klein told "Fox and Friends" on Wednesday. "He represents generational change. He also has a real appeal to the Latino vote. If he can siphon off that vote from Hillary, he could be a real formidable challenger."
Because of that, Klein said, Clinton reportedly told a group of friends the campaign needs to "destroy" Rubio "before his candidacy gets off the ground."
Watch the clip via "Fox and Friends" below:
---