Imitating a tactic used at University of Missouri student protests this week, students at Chicago's Loyola University, a private Jesuit Catholic school, formed an open circle on campus Thursday and then barred reporters and camera operators from entering it.
"Hey, no media in the circle," student Ryan Sorrell said, according to the Chicago Tribune. "Sorry, man. You're good, but just not in the circle."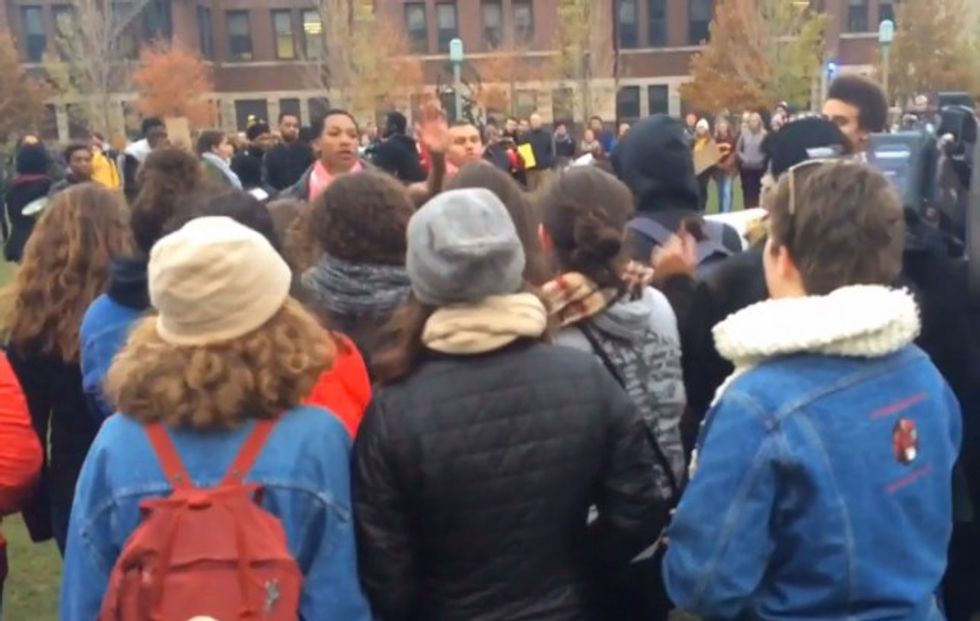 Image source: Chicago Tribune screen shot
But "student protest leader" isn't the only hat Sorrell wears — he's also founder and chief editor of The Black Tribune, a Loyola student newspaper.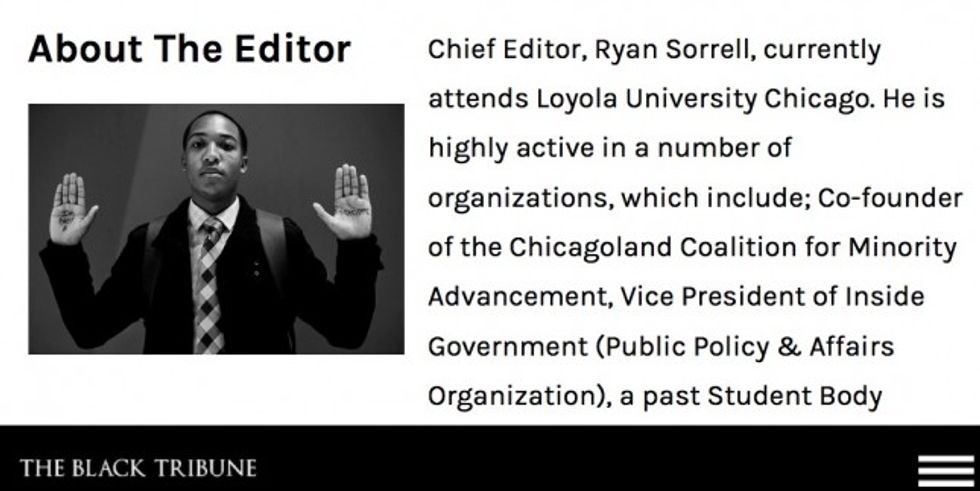 Image source: the Black Tribune
Turns out the Black Tribune called for the protest to take place and told Chicago media about it; and then students locked arms and blocked the press from entering the circle they set up, the Chicago Tribune reported — though, staffers from the Black Tribune could go in.
"We are not fighting to reform or support the oppressive systems that academia upholds," a demonstrator said. "We are fighting for more spaces where black and brown students are safe and no longer targeted, terrorized and traumatized."
Loyola protests for Mizzou pic.twitter.com/Wj3r9nc9aC

— daria (@dariaderds) November 12, 2015
Dominick Hall, a Loyola student and member of The Black Tribune, told the Chicago Tribune that they "decided to do the same thing here" as was done at Mizzou and "to emphasize this is a safe space for students — not media."
Of course when two University of Missouri staffers were caught on video bullying and blocking media from students' "space" during campus protests, it spelled bad news for the pair.
Janna Basler, director of Greek life at Mizzou, was placed on administrative leave Wednesday and relieved of her duties pending an investigation into her actions against student journalist Tim Tai.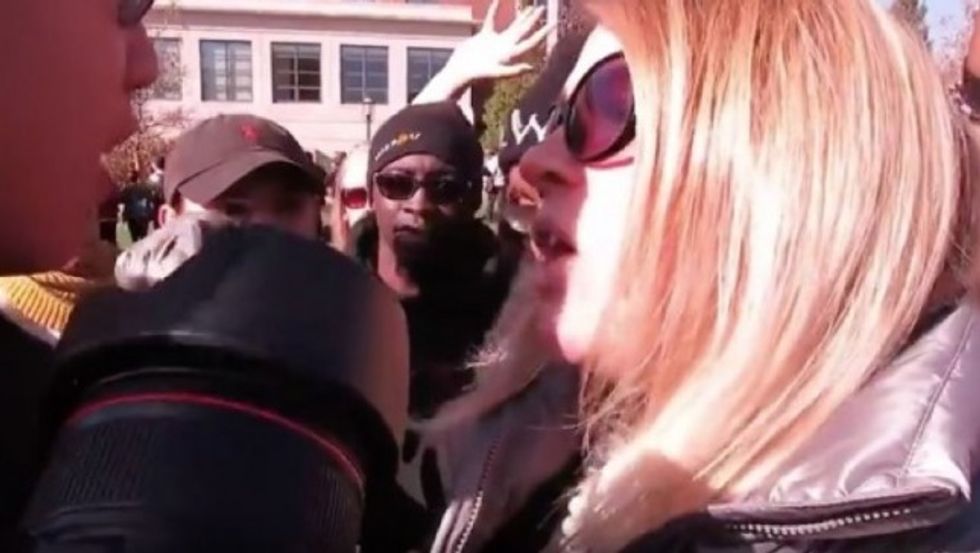 Janna Basler, right, prevents Tim Tai from entering students' space. (Image source: YouTube)
A viral video showed Basler yelling at Tai to "back off!" as she got in his face and put her hands in front of his camera.
On Tuesday, Mizzou communications professor Melissa Click — who called for "muscle" to remove another student-journalist from the area — apologized for her actions and resigned a courtesy appointment to the journalism school.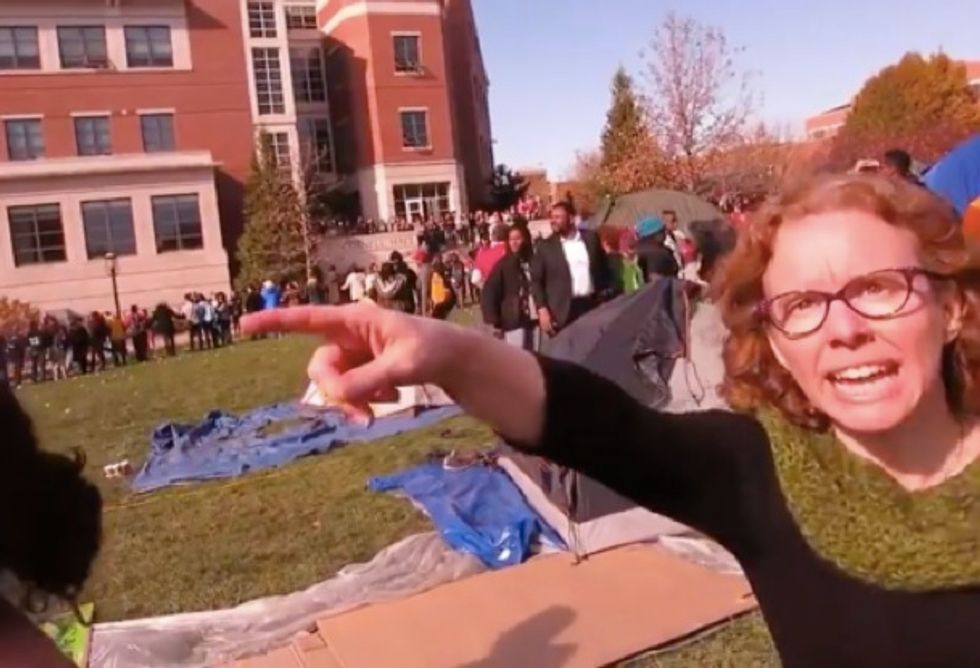 University of Missouri communications professor Melissa Click telling student-journalist Mark Schierbecker to leave students' space. (Image source: YouTube)
That student, Mark Schierbecker, filed a simple assault complaint against Click Wednesday.
(H/T: Mediaite)
—
Follow Dave Urbanski (@DaveVUrbanski) on Twitter