CHICAGO (TheBlaze/AP) -- Officials of Chicago Public Schools say they're preparing for the fallout resulting from the video showing a police officer shooting 17-year-old Laquan McDonald.
The Chicago Tribune reported that parents have received a letter from Chief Education Officer Janice Jackson assuring them the video won't be shown in schools. Jackson also said it is likely students will discuss the video when they return to classrooms Monday.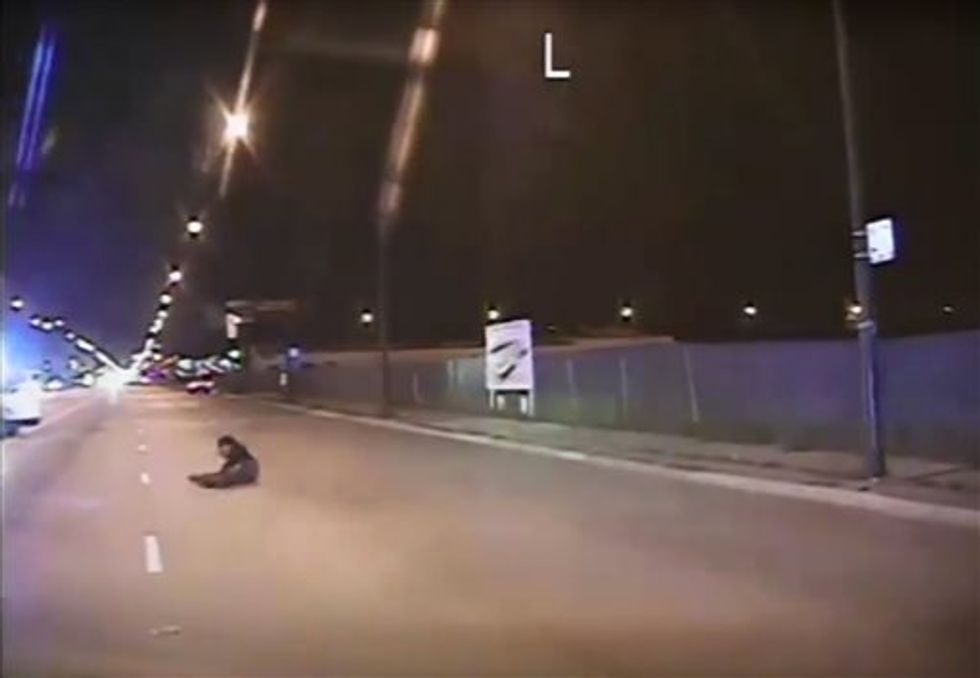 In this Oct. 20, 2014 frame from dash-cam video provided by Chicago Police Department, Laquan McDonald falls to the ground after being shot by officer Jason Van Dyke in Chicago. Van Dyke, who shot McDonald 16 times, was charged with first-degree murder Tuesday, Nov. 24, 2015. (Chicago Police Department via AP)
A six-page "tool kit" was distributed to teachers with exercises designed to help them and their students deal with McDonald's death and the murder charges filed against Officer Jason Van Dyke, should they as educators feel the need to address it.
Here's more from the Tribune on what some of the guide includes for teachers:
In one suggested exercise, high school teachers are told that, to start a discussion, they may ask students to take five minutes to write their responses to this statement:

"On October 20, 2014, Laquan McDonald, a 17 year old African-American male was shot 16 times and killed by Chicago Police Officer Jason Van Dyke. The video of this incident has been released to the public."

[...]

Teachers' goals, the tool kit says, should focus on giving students a "safe outlet for expressing their thoughts without arguing about the incident." Teachers also should "have students imagine the best possible outcome" and "avoid further perpetuation of the fear and hatred of law enforcement that these incidents encourage."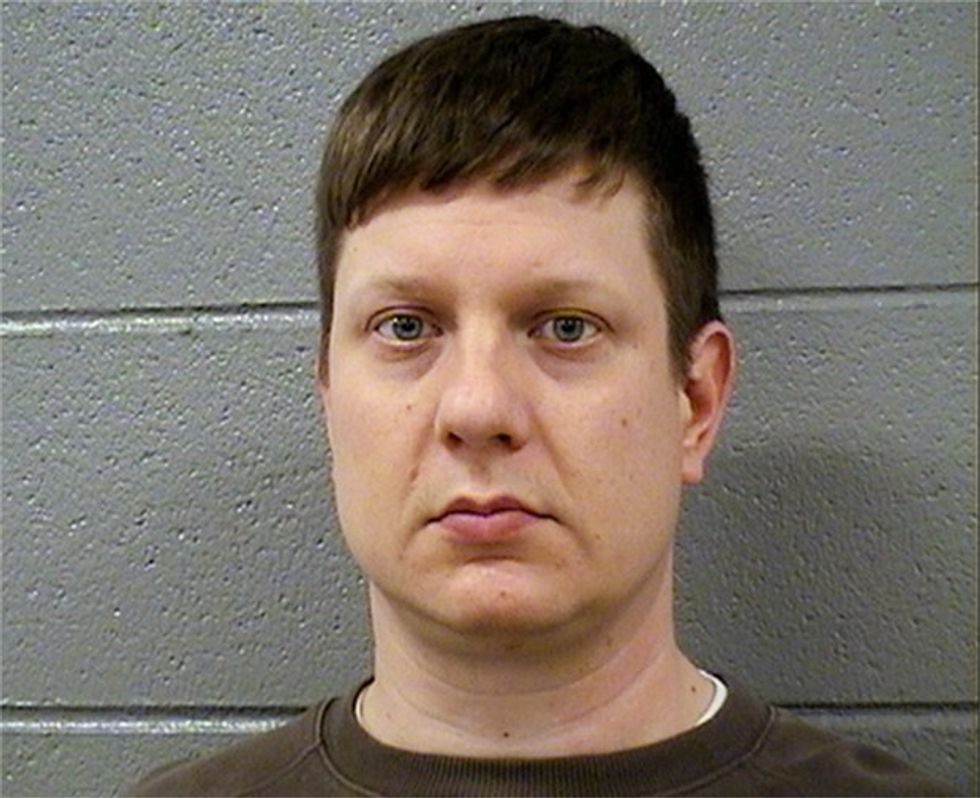 Chicago police Officer Jason Van Dyke (Cook County Sheriff's Office via AP)
Teachers union official Jesse Sharkey criticizes the kit for not including a "lesson about the lack of political courage" and "political corruption."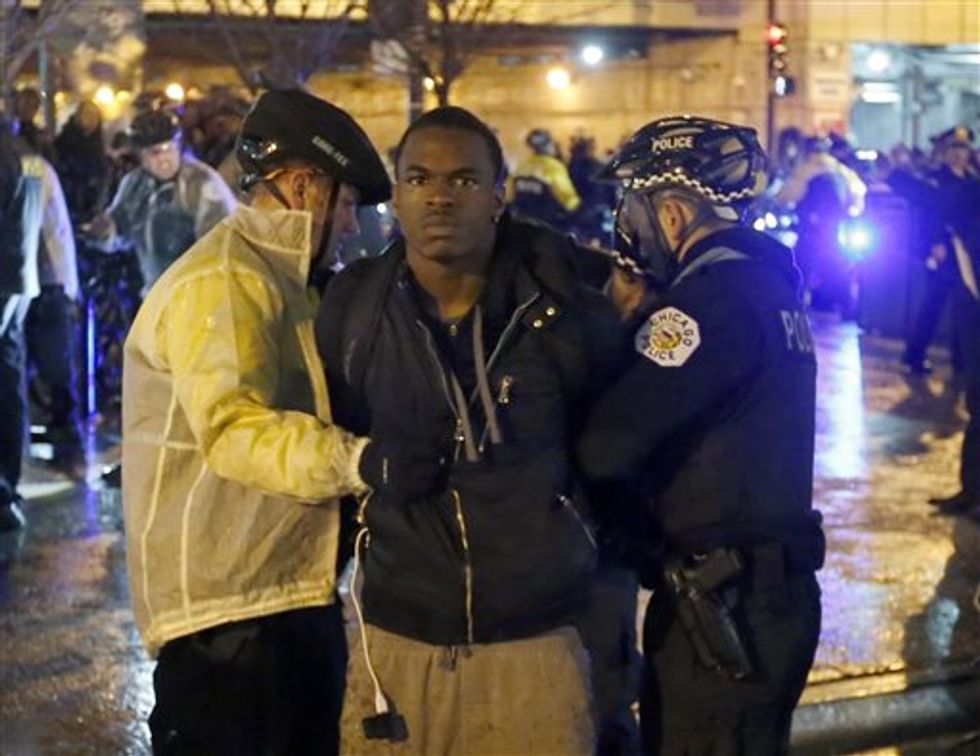 Two Chicago police officers take a man into custody during a protest march, Wednesday, Nov. 25, 2015, in Chicago, the day after murder charges were brought against police officer Jason Van Dyke in the killing of 17-year-old Laquan McDonald. (AP/Charles Rex Arbogast)
Unrest in the city began this week when the graphic video showing the shooting was released. Van Dyke was charged with first-degree murder and a history of other civilian complaints against him as been released as well.
On Wednesday, protesters vandalized a city Christmas tree displayed for the holidays and protests continued for the second day along Chicago's shopping destination known as the Magnificent Mile.