Sidney Blumenthal referred to Republicans as "cretins and reptiles" in a 2013 email to Hillary Clinton made public Monday.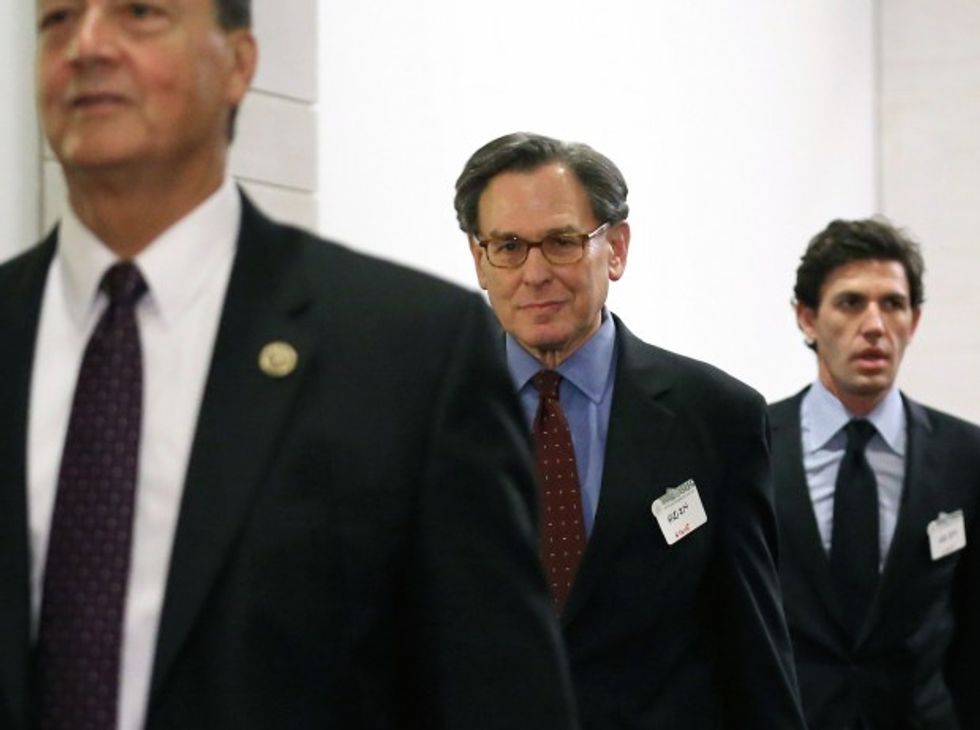 Photo by Chip Somodevilla/Getty Images
The longtime Clinton aide made the comment in a January email which, in part, went after the GOP.
"I guess a gender gap in 2012 of 18 points just wasn't big enough for them. Graduates of the internet based Lazio School of Political Communication?" Blumenthal wrote.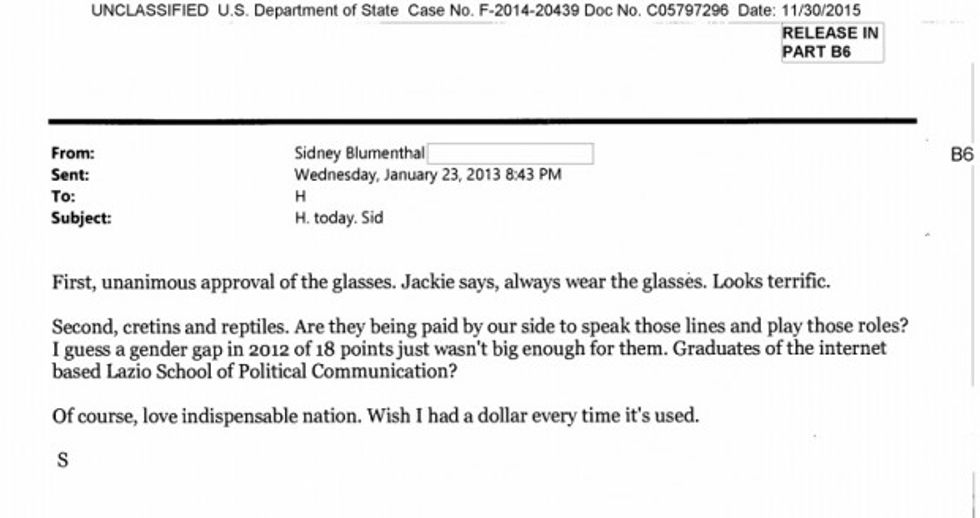 Image source: Screen grab via State Dept.
In a followup email, Clinton did not push back against his characterization.
Blumenthal's brash rhetoric against conservatives is nothing new. In an email released in August, he blasted the GOP as a "captive party" that is being held hostage by the "extreme right."
—
Follow the author of this story on Twitter and Facebook: