WASHINGTON (AP) — With each new debate, the presidential candidates are coming closer to getting the Jordanian king's name right.
Among both Republican and Democratic contenders, King Abdullah II is considered an important figure in the struggle for stability in the Middle East. But darned if they can nail down his name.
In the Democratic debate Saturday night, Vermont Sen. Bernie Sanders heaped praise on the king for accepting many Syrian refugees and recognizing that the fight against the Islamic State group must be waged primary by Muslim nations. But he called him Abdul, not Abdullah.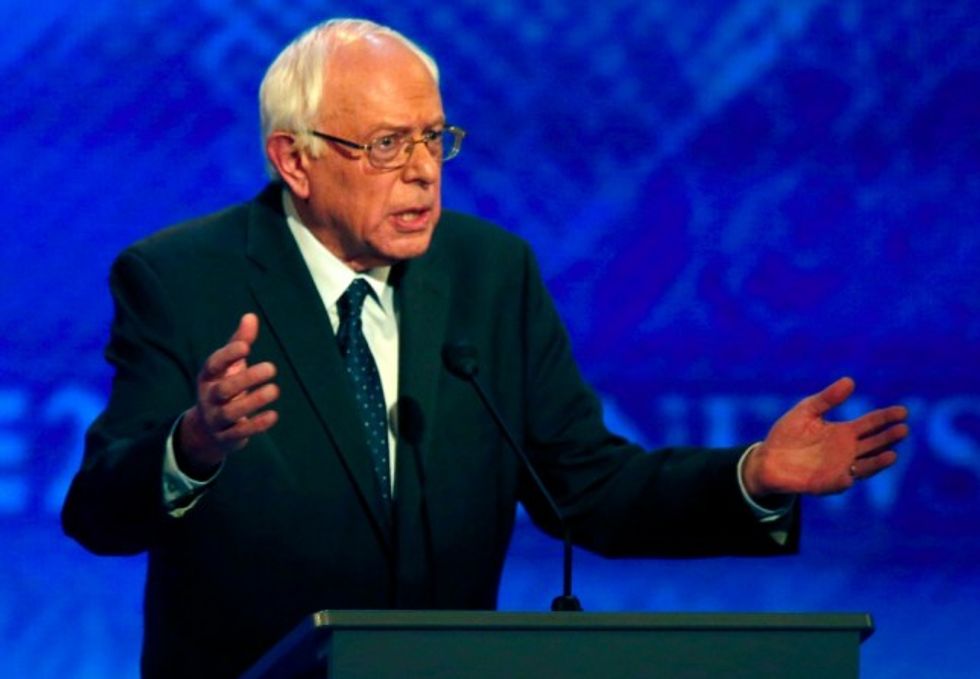 Bernie Sanders speaks during a Democratic presidential primary debate Saturday, Dec. 19, 2015, at Saint Anselm College in Manchester, N.H. (AP Photo/Jim Cole)
Still, that was an improvement from the Republican debate earlier in the week, when New Jersey Gov. Chris Christie vowed: "When I stand across from King Hussein of Jordan and I say to him, 'You have a friend again sir, who will stand with you to fight this fight,' he'll change his mind."
King Hussein died in 1999.