Sen. Jeff Sessions (R-Ala.) is calling on Congress to "act with urgency" to halt President Barack Obama's latest executive action on immigration.
According to Sessions, who serves as chairman of the Senate Subcommittee on Immigration and the National Interest, Obama has "announced another brazen, illegal executive action" that would allow for hundreds of thousands of additional foreign workers to be licensed to replace American workers at lower pay. On Monday, Sessions said that "Congress must act with urgency to stop" Obama's 181-page order which he introduced on New Year's Eve.
"This lawless action comes at a time when immigration is already at an all-time high," Sessions said in a statement. "The total foreign-born population is at record-breaking 42.4 million, having more than quadrupled since immigration caps were raised five decades ago. Excess labor supply has already helped drive down today's median household income more than $4,000 beneath levels at the turn of the century."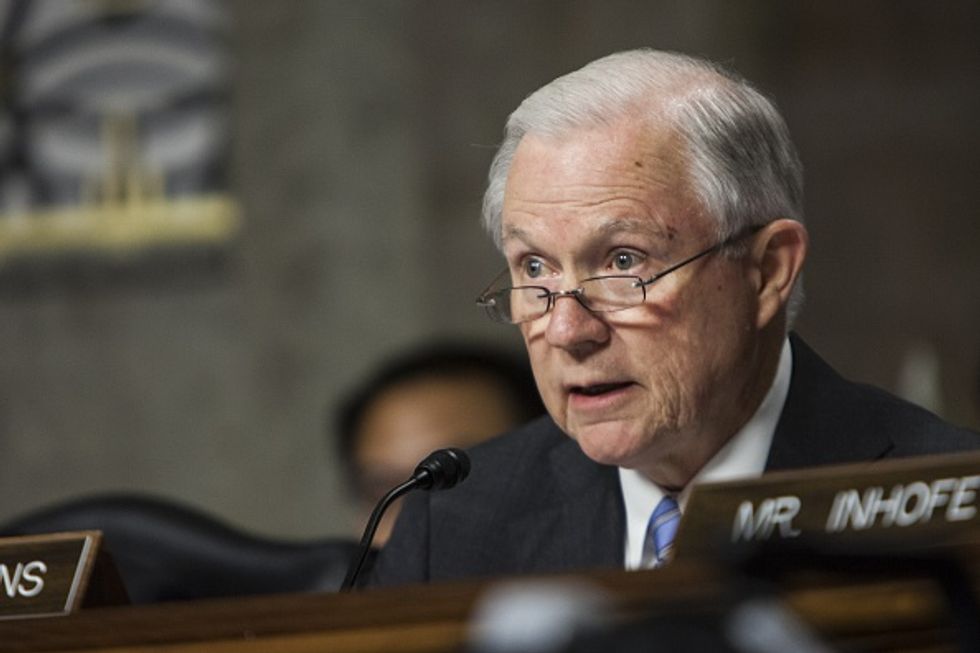 Sen. Jeff Sessions (R-Ala.) questions witnesses during a Senate Armed Services Committee hearing. (Samuel Corum/Anadolu Agency/Getty Images)
"Whether young American graduates seeking that first job, or longtime workers seeking that well-earned promotion, countless Americans will now find their chosen careers in jeopardy," the Republican senator said.
Obama's order would primarily focus on giving foreign college graduates work permits as well as extend the number of immigrants able to receive a green card based on employment. Under the new order, the administration would be able to allow immigrants to bypass a cap that is already in place on the number of work-related green cards in just two steps.
"First, it would simply approve as many aliens as it wishes to seek green cards in excess of the cap. Then, it would give those workers — and their spouses and children — a renewable all-purpose work permit while they wait for their green cards to become available, nullifying Americans' statutory protections against job-threatening flows of excess foreign labor."
The rule also allows for the automatic renewal of work permits for immigrants.
"It is as if these policies were designed to create chaos and disorder," Sessions said.