An evangelical college at the center of debate over the suspension of a tenured professor is set to begin termination proceedings after the two sides were reportedly unable to come to an agreement over the educator's controversial theological comments about Islam and Christianity.
As TheBlaze previously reported, Wheaton College in Wheaton, Illinois, placed Dr. Larycia Hawkins, a political science professor, on administrative leave last month, as officials further investigated comments that she made about the "relationship of Christianity to Islam" following a public announcement that she would be wearing a hijab — a Muslim headscarf — throughout the advent season.
"I stand in religious solidarity with Muslims because they, like me, a Christian, are people of the book," she wrote in a Dec. 10 Facebook post. "And as Pope Francis stated last week, we worship the same God."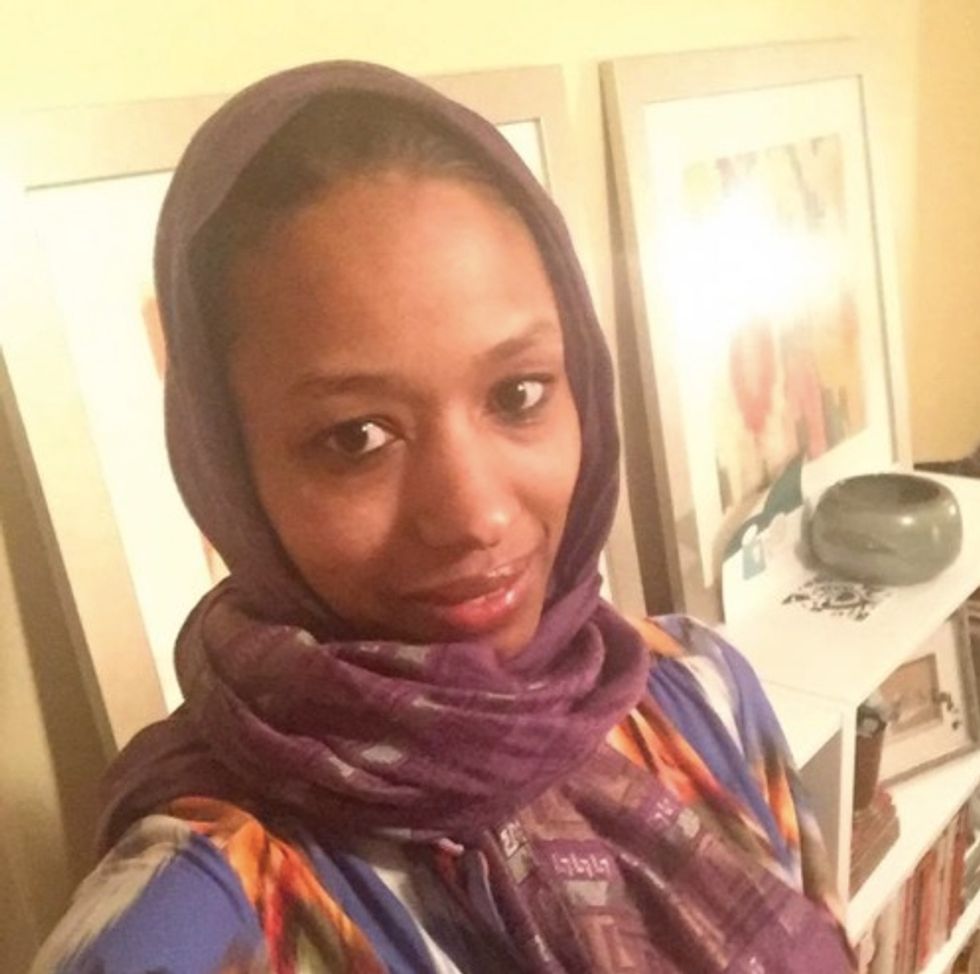 Dr. Larycia Hawkins/Facebook
With reports this week indicating that Wheaton College would now be considering termination, the school released a statement to TheBlaze explaining where the situation currently stands following an "impasse reached by the parties."
"Wheaton College can confirm reports that on January 4, 2016, per College policies and procedures, Provost Stanton Jones delivered to President Philip Ryken and to Dr. Larycia Hawkins a Notice of Recommendation to Initiate Termination-for-Cause Proceedings regarding Dr. Hawkins," the statement read. "The Notice is not a termination; rather, it begins Wheaton College's established process for employment actions pertaining to tenured faculty members."
The college went on to say that Hawkins — who has taught at Wheaton since 2007 — submitted a Dec. 17 written response to questions about her "theological convictions," and that Wheaton officials asked to further discuss her views; the school claims that the professor then declined to take part in discussions "about the theological implications of her public statements and her [written] response."
The statement concluded by detailing the employment process that will now unfold, noting that it will begin with a hearing before the faculty personnel committee. The committee will hear both sides of the debate before making a recommendation to Wheaton College president Philip Ryken regarding the professor's tenure.
Ryken will then make a recommendation to the college's board of trustees based on this recommendation as well as a recommendation from Provost Stanton Jones, who already recommended that the school initiate termination-for-cause proceedings in the case of Hawkins; it is the board of trustees that will make a final employment decision.
Hawkins posted a message thanking her supporters on Wednesday — a theme that has been common on her Facebook timeline of late.
"More than ever, I feel the love and prayers of my family...Hawkins, Blackshear, Morris, Bacy, Harrison. You make me proud, as does the legacy and spirit of our loved ones who have passed on, yet continue to inspire us and envelop us in their love on our journey," she wrote. "My friends know that I count myself one blessed woman to have other mothers and sisters and brothers and clans who claim me as their own. My new friends whom I've never met, you will never know how your support of an unknown woman has moved my soul."
Watch her discuss the issue below:
Hawkins has said that she believes that Christians and Muslims worship the same God "differently," according to Christianity Today.
"In no way did I make a moral equivalency between Jesus and Muhammad or Islam and Christianity," she said during an interview with Chicago Tonight. "That would be offensive to my Muslim friends and to my Christian friends to pretend that the religions are the same, that they're not different, either in practice or theology."
Hawkins' punishment was not related to the wearing of the hijab, and was rooted, instead, in concerns over theological claims that were made about Islam and Christianity — claims that some at Wheaton believe run counter to its stance on the Christian faith.
"The College has no stated position on the wearing of headscarves as a gesture of care and concern for those in Muslim or other religious communities that may face discrimination or persecution," said Wheaton president Philip Ryken. "We support the protection of all Americans including the right to the free exercise of religion, as guaranteed by the Constitution of the United States."
--
Follow the author of this story on Twitter and Facebook: