PHILADELPHIA (AP) — Police in Philadelphia are investigating a tip that a man charged in the ambush shooting of a patrolman is connected to a radical group that may continue to pose a threat to officers.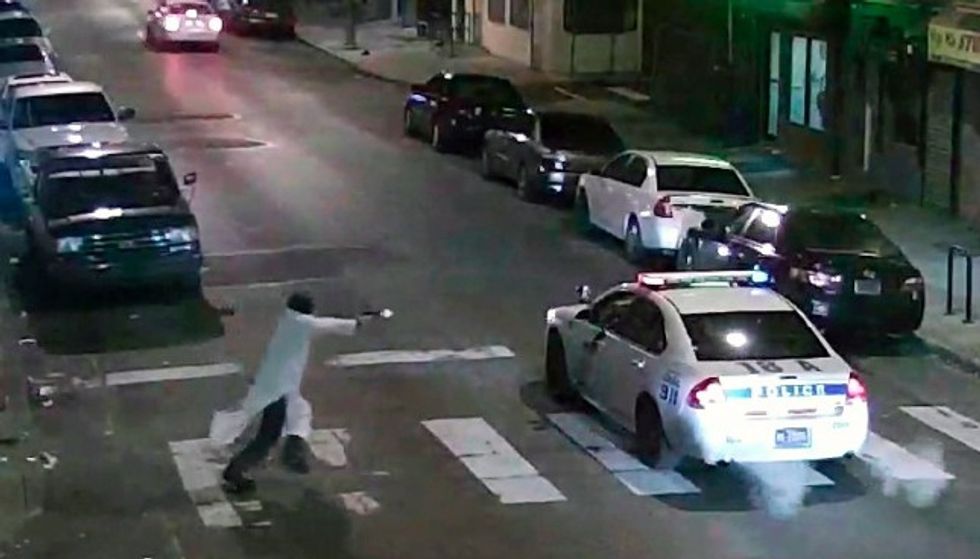 In this frame from a Thursday, Jan. 7, 2016 video provided by the Philadelphia Police Department, Edward Archer runs with a gun toward a police car driven by Officer Jesse Hartnett in Philadelphia. Archer, using a gun stolen from police, said he was acting in the name of Islam when he ambushed Hartnett sitting in his marked cruiser at an intersection, firing shots at point-blank range, authorities said. (Philadelphia Police Department via AP)
The police department said Sunday evening that someone approached an officer on the street and alleged that the man who attacked Officer Jesse Hartnett "had an affiliation to a group with radical beliefs."
Police say they are working with the FBI to investigate the credibility of the information. They have alerted all department employees about the tip and will continue to require officers to work with a partner until further notice.
Harnett was last reported in stable condition at the hospital after a man charged his car as he patrolled his usual west Philadelphia beat shortly before midnight Thursday, firing at least 13 shots, hitting the officer three times. Hartnett got out of his car, chased the man and returned fire, wounding him in the buttocks before he was captured by other officers about a block away.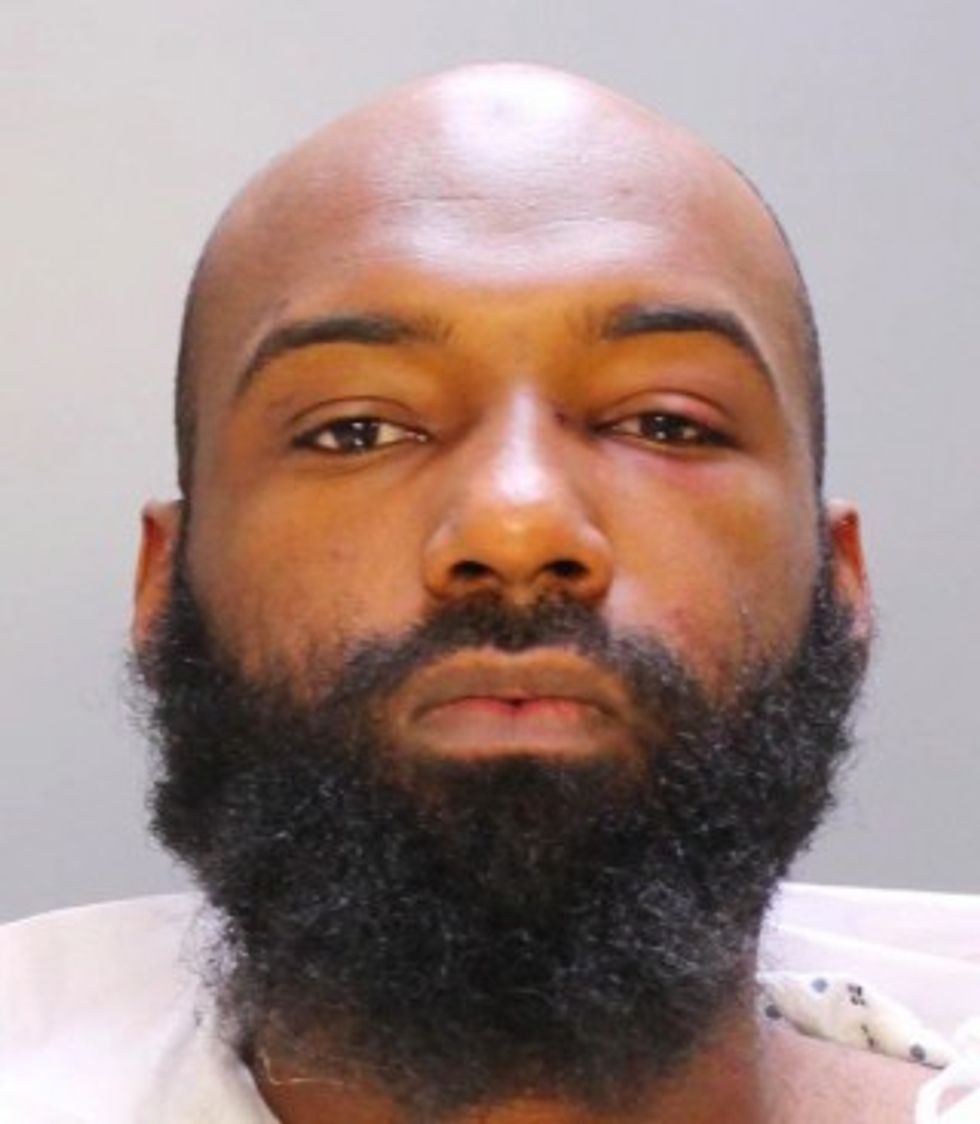 This undated photo provided by the Philadelphia Police Department shows Edward Archer, who police say ambushed a Philadelphia police officer at point-blank range with a stolen gun on Thursday, Jan. 7, 2016. (Philadelphia Police Department via AP)
Edward Archer, 30, of Yeadon, was charged Saturday with attempted murder, aggravated assault, assault of a law enforcement officer and several firearms crimes. He is being held without bail pending a Jan. 25 preliminary hearing. The Defender Association of Philadelphia, listed in court documents as representing him, couldn't be reached over the weekend to offer comment on the charges.
Investigators said Archer told them he was "following Allah" and pledged allegiance to the Islamic State group, and he believed the police department defends laws that are contrary to Islam. Authorities believe Archer traveled to Saudi Arabia in 2011 and to Egypt in 2012 and are investigating the purpose of those trips. FBI special agent Eric Ruona said Sunday that as U.S. authorities work with partners overseas, it would take time to find any potential terror connections, and it was too early for any meaningful comment on the subject.
Earlier, police said a man tried to grab the gun of a Philadelphia officer working a detail at the hospital where Hartnett is recovering, but they believe the incident is unrelated to the ambush shooting.
Police said the man approached the officer outside Penn Presbyterian Medical Center shortly after 10:30 p.m. Saturday and asked for money, saying he hadn't eaten in five days. The officer handed the man a $5 bill and entered the medical center, but later, when he was standing near the emergency room exit doors, the man tried to grab the officer's handgun from the holster. The officer, with the aid of hospital security and other officers, subdued the 40-year-old suspect, who said he wanted the gun to rob a store, police said.
Police said the incident appeared unrelated to Hartnett's shooting but was "an example of the type of individuals that our officers face daily when performing their duties as Philadelphia police officers."
Meanwhile, a fundraising page has been set up to raise money to help pay the expenses of the wounded officer, who was shot three times in the arm and will require multiple surgeries. The GoFundMe page had recorded $17,530 on Sunday afternoon.