A Georgia man who hit a nearly half-million dollar lottery jackpot late last year has been murdered, police say.
Craigory Burch Jr., 20, who won $434,272 in the Fantasy 5 jackpot in November, was at home with his girlfriend early Thursday when another individual broke in. Burch's girlfriend ran to get help, but by the time police arrived, it was too late.
Burch later died from gunshot wounds, according to WALB-TV.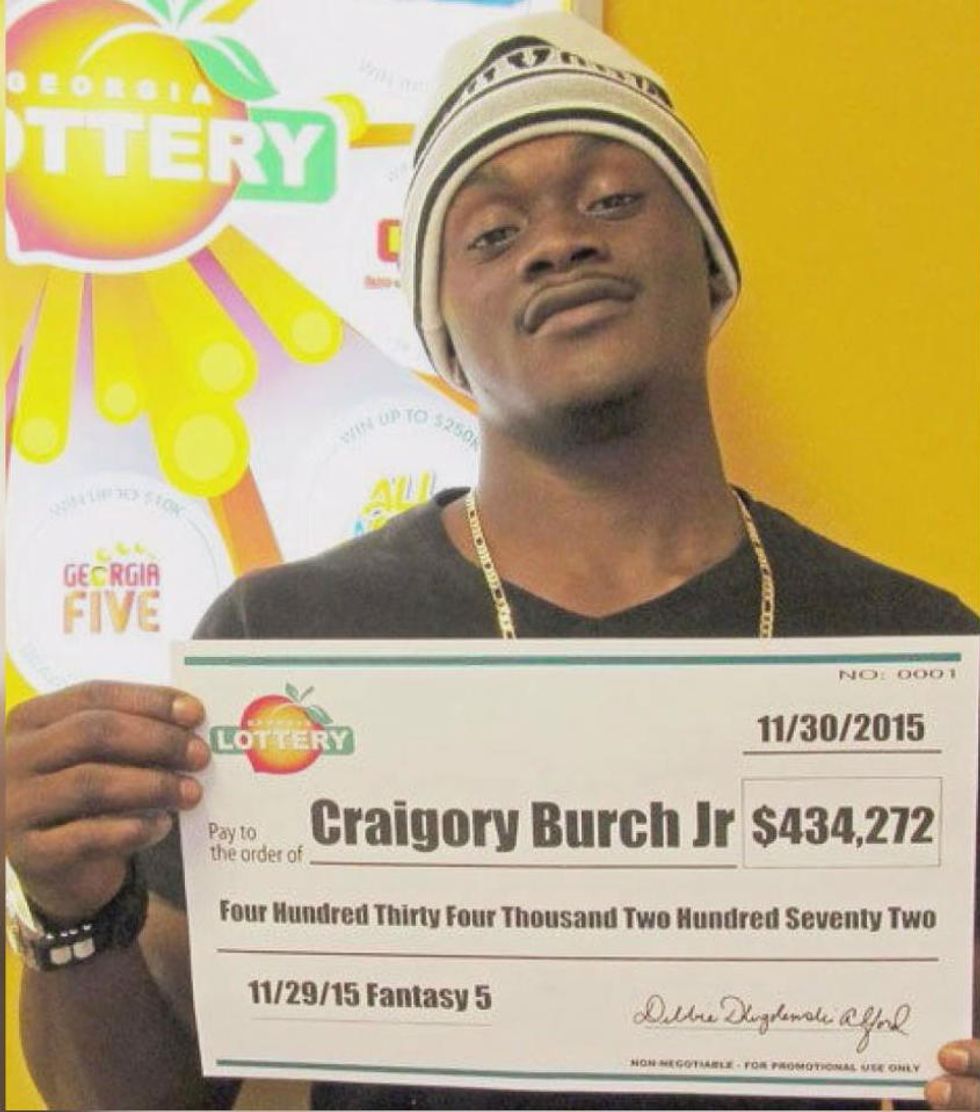 Image source: WALB-TV
Georgia Bureau of Investigation agents were at the home overnight collecting any evidence left behind, but as of Thursday morning, there had been no arrests.
GBI still investigating. Police tape is still up near the corner of Stubb's Ave and Loblinger Ave pic.twitter.com/0kdNEbMfdG

— Zach Logan (@zachlogan) January 21, 2016
"I couldn't believe it at first," Burch said in November, upon learning that he won. "I was stunned. I'm still overwhelmed."
Burch, who was a forklift operator, used some of his winnings to buy Christmas presents for others in need.
(H/T: WALB-TV)