Releasing just a portion of the Hilary Clinton emails required under a federal court order, the State Department requested another extension until the end of February — just one day before the March 1 Super Tuesday contest.
During Friday's press briefing, a reporter asked White House press secretary Josh Earnest, "Does the Democratic voting public have a right to see Secretary Clinton's emails before they cast ballots?"
Earnest responded, "Well, I think no."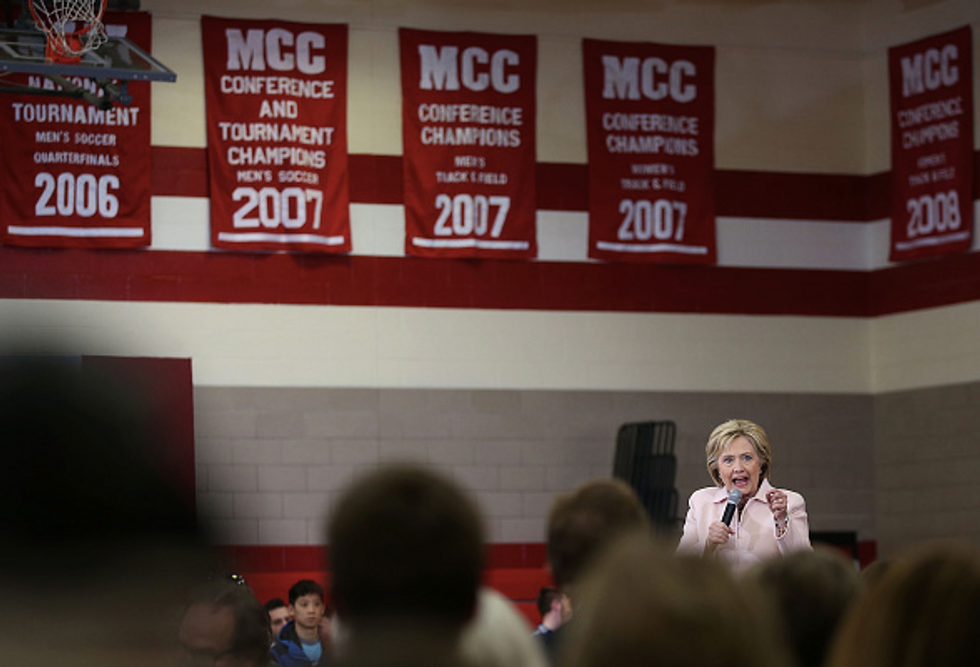 Democratic presidential candidate former Secretary of State Hillary Clinton speaks during a "get out the caucus" event at Grand View University Friday in Des Moines, Iowa. (Justin Sullivan/Getty Images)
"I think the extraordinary request that Secretary Clinton put forward to actually release her emails is something that I'm not sure has a precedent except for federal office holders," the spokesman continued.
Earnest said that most Democratic voters probably don't care about Clinton's emails anyway.
"The fact is that Democratic primary voters — to the extent they are interested in reading those emails, and I'm not sure very many of them are, but to the extent that they are — have already had the opportunity to review tens of thousands of them, or at least tens of thousands of pages of them," Earnest continued.
The State Department announced it would not release 22 email messages were top secret and could not be released.
This comes amid the FBI investigation into whether Clinton's private email server could have mishandled classified information. Some commentators speculated Friday the investigation could be moving toward an indictment.
Earnest conceded that the emails were subject to the public records law.
"There is more work that needs to be done and the State Department has been engaged in a rigorous process to ensure that the release of those emails is consistent with the standards that are laid out in the Freedom of Information Act," Earnest said. "And given the volume of material they had to review, they weren't able to complete that work in the time frame that was laid out by the judge, but they have a plan in place to complete that work as soon as possible, and I know they are pursuing that even as we speak."