A would-be burglar was fatally shot early Sunday after police say he tried to break into a California home where the homeowners were armed.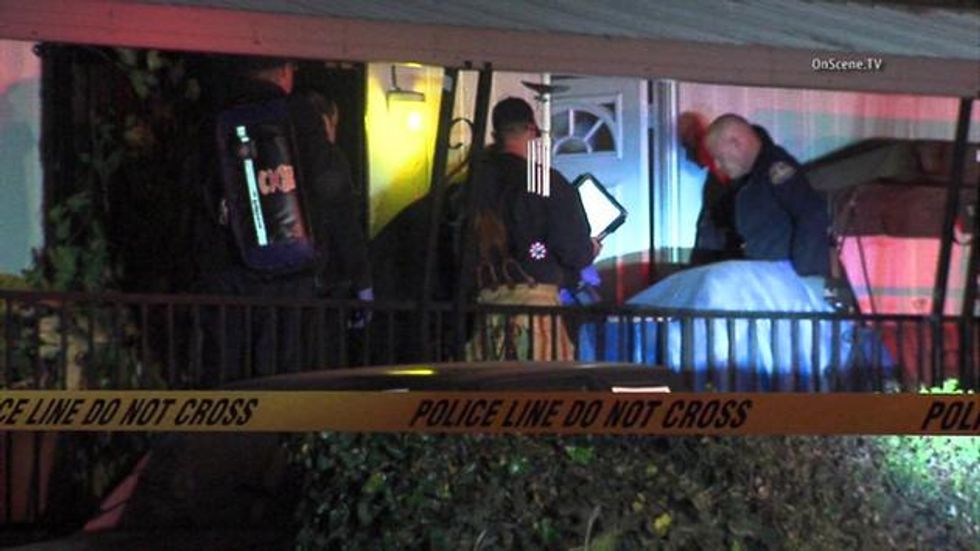 Image source: KABC-TV
Police in Ontario, near Los Angeles, got a call around 5:15 a.m. Sunday. The caller reported that her husband had shot a man who tried to break in through the front door, KTLA-TV reported.
The suspect got into a brief struggle with the armed homeowner as he tried to gain entry, just before he was shot once. The suspect has not been named, pending his family's notification, but KABC reported that he is a 26-year-old man from Los Angeles.
Police arrived and found the suspect's body in the doorway. The homeowner was not taken into custody.
An investigation is ongoing, according to KCAL-TV. Police do not believe the two men knew other.
(H/T: KABC-TV)