In the wake of Beyonce's controversial Super Bowl halftime performance of her new song "Formation" — which critics say contains an anti-cop message — police and politicians around the country have been speaking out against it.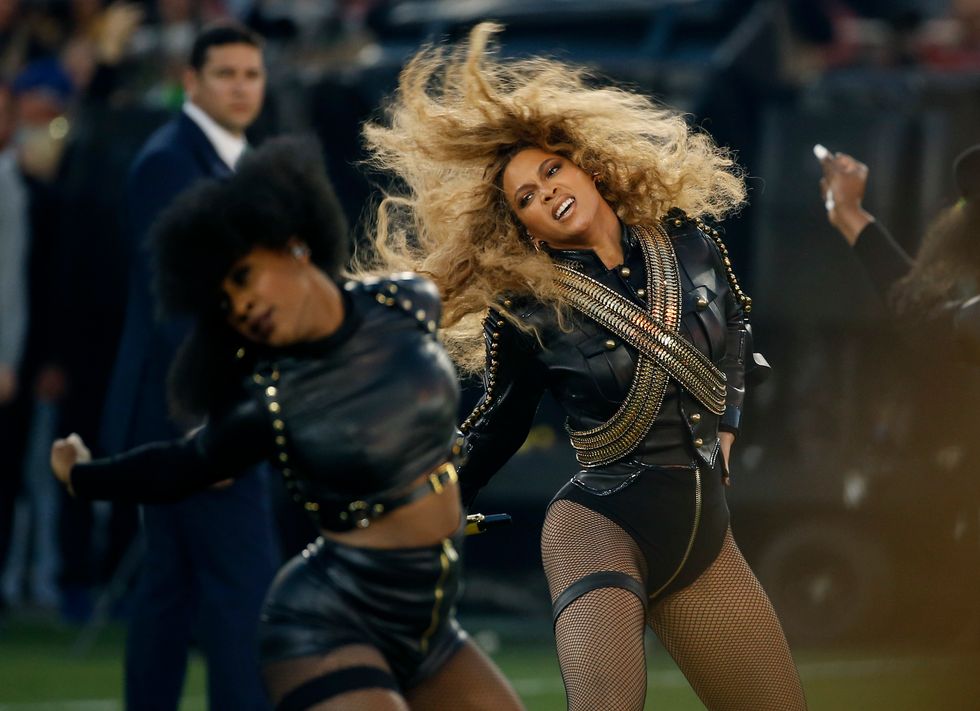 In this Sunday, Feb. 7, 2016 file photo, Beyonce performs during halftime of the NFL Super Bowl 50 football game in Santa Clara, Calif. (AP Photo/Matt Slocum, File)
But the criticism could be manifesting itself in practical ways, given what's happened since police in Tampa, Florida, got a request to work her April 29 concert in town.
Usually off-duty officers sign up to work concerts and sporting events for extra cash, but to date no officers have signed up for the show, WTVT-TV reported. And given it's expected to sell out, that could be a security issue.
While police spokesman Steve Hegarty couldn't tell the station if zero sign-ups means local cops are angry with Beyonce, he did say the show would have security.
"We're going to staff it because we have a responsibility to do that regardless of how controversial it might be, who the artist might be, or the politician might be," Hegarty told the station. "This is a couple of months away, so we've still got plenty of time to fill those slots."
It isn't clear how police will take care of security if the lack of sign-ups continues, but officials in the department told WTVT the scenario is nothing new — and that in the past, if a controversial artist is due in town to perform, Tampa's police always have shown up to do their jobs.
The music video for "Formation" was set in New Orleans and showed a sign that reads "Stop shooting us" along with Beyonce standing atop a police cruiser sinking in floodwater.
UPDATE Friday 9:34 a.m.: Tampa police on Thursday afternoon told WTVT-TV that "dozens" of officers have signed on to provide security at the Beyonce show.
What?! @TampaPD officers have been in #formation for days signing up to keep the #Beehive safe! #Truth#Factpic.twitter.com/5skrSDNHNS

— TampaPD (@TampaPD) February 18, 2016
More from WTVT:
FOX 13 asked TPD to show us a list of officers who volunteered to take on the extra shift during Beyonce's show, but a spokesman said TPD is unable to do so because of the way these types of events are staffed, which he described as "decidedly decentralized," with supervisors working off several different lists.