The funeral mass for Supreme Court Justice Antonin Scalia was held Saturday morning at the Basilica of the National Shrine of the Immaculate Conception in Washington, D.C. Scalia's son, Rev. Paul D. Scalia delivered the homily, which focused on the former justice's deep Catholic faith and his devoted family life.
Justices, judges, congressional leaders, cabinet secretaries, former legal clerks who served under Scalia, Vice President Joe Biden and Republican presidential candidate Ted Cruz gathered at the nation's largest Roman Catholic church to pay homage to Scalia, who died last Saturday at age 79.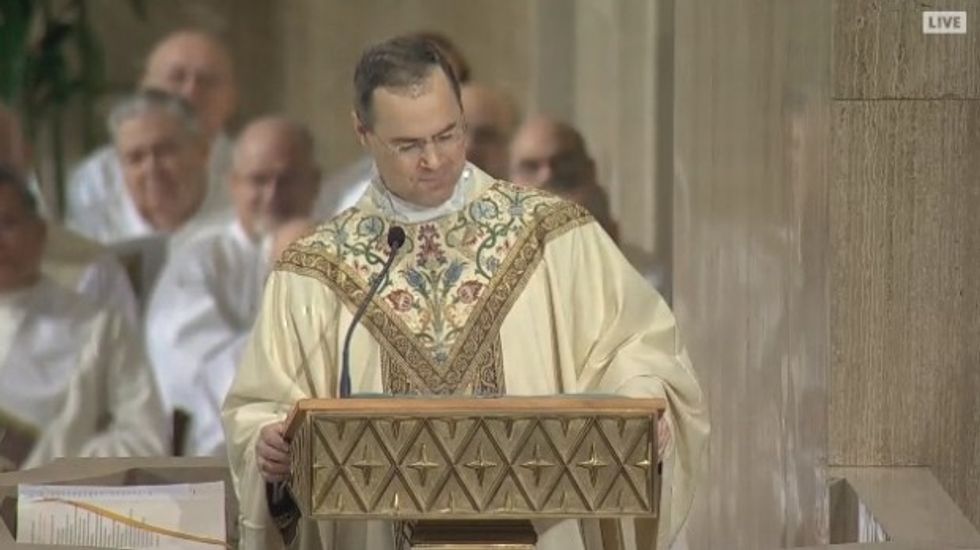 Rev. Paul D. Scalia delivers the homily at the funeral of Justice Antonin Scalia on Saturday, Feb. 20, 2016. (Image source: PBS)
President Barack Obama did not attend the funeral service, as announced in a White House statement Wednesday. The president and first lady Michelle Obama instead paid their respects to Scalia's body in the Great Hall.
Many were not happy with Obama's decision to skip Scalia's funeral, voicing their discontent on social media and other online mediums.
If we want to reduce partisanship, we can start by honoring great public servants who we disagree with https://t.co/f5FZGrMbcB

— Steven Rattner (@SteveRattner) February 17, 2016
Fox's Sean Hannity wrote an article slamming the president for what he viewed as a personal dig at Constitutional conservatives like Scalia.
Conservative radio show host Joe Walsh said Thursday that Obama's decision not to attend was race related.
"Is it because Scalia was white?" he asked. "Is it because Scalia was Italian-American? Is it because Antonin Scalia so adored, so loved that Constitution that you abhor?"
"All it would take is an hour, one hour, to represent all of us. To pay all of our respects to this giant of a Supreme Court justice that you're not even qualified to run errands for," he added.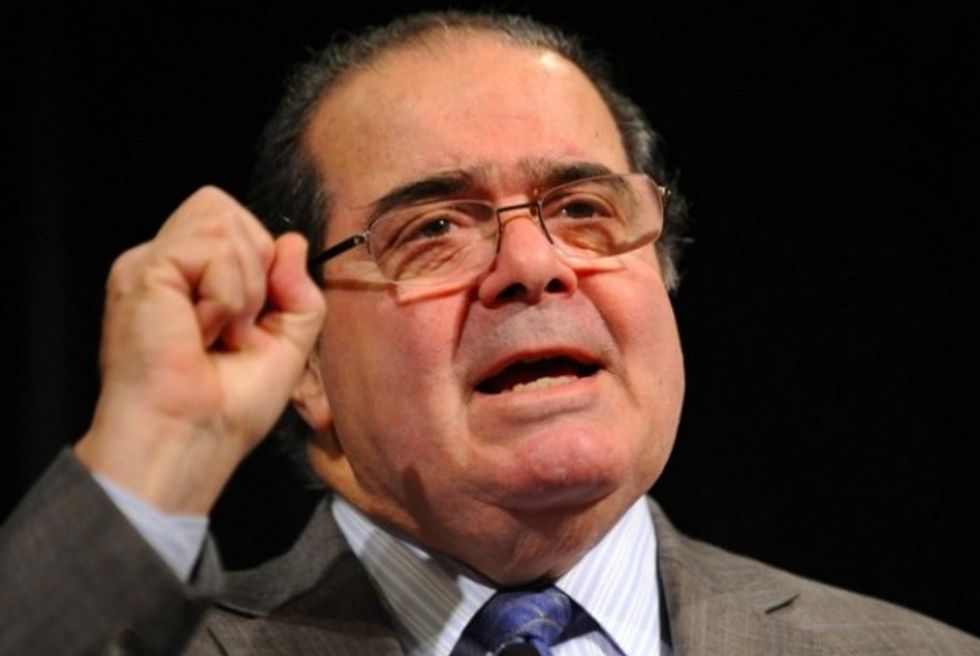 AP image

The morning of the funeral, Republican presidential candidate Donald Trump suggested in a tweet that Obama's absence at the funeral mass had to do with faith.
I wonder if President Obama would have attended the funeral of Justice Scalia if it were held in a Mosque? Very sad that he did not go!

— Donald J. Trump (@realDonaldTrump) February 20, 2016
"I wonder if President Obama would have attended the funeral of Justice Scalia if it were held in a Mosque?" he wrote.