Glenn Beck made it clear earlier this year that TheBlaze had no interest in purchasing the Qatar-based Al Jazeera America, which is shutting down in April due to dismal ratings. However, TheBlaze TV would like to take the place of Al Jazeera America's abandoned cable network space.
Starting this week, TheBlaze TV is asking cable customers to call 1-800-996-2529 to be connected to their network providers and ask that TheBlaze TV replace Al Jazeera America when it goes off the air next month. After a massive initial investment, Al Jazeera America was disappointed with its 28,000 primetime viewers last year.
"If this election cycle and the failure of Al Jazeera teaches us anything, it's that there's a whole middle America that feels ignored," said Ellen Wheeler, programming director for TheBlaze TV. "They're unsatisfied, tired of being fed network news with blind spots around their core values and principles."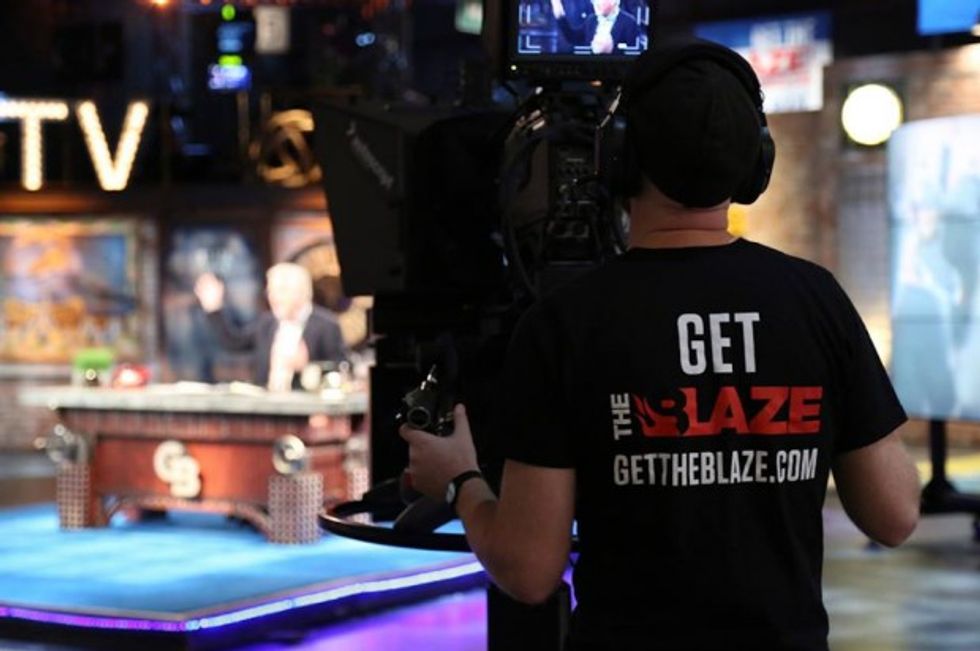 Image: Facebook/Glenn Beck
Last November, TheBlaze TV was ranked as the ninth most-popular online streaming network in the United States, beating out Dish Network's SlingTV. And TheBlaze TV recently launched a channel on Verizon FiOS, an effort Beck says was only possible because of the support of his viewers.
""They've done it because of you and all of the phone calls and the letters that have come in from people saying, 'We want TheBlaze,'" he said.
The company hopes to keep the momentum going with this latest push.
Beck's Texas-based media company launched a similar campaign in August 2013, when Al Jazeera America first launched. TheBlaze TV created a "day of action," calling on viewers to contact their television providers and ask why they had contracted with Al Jazeera America but not TheBlaze TV.
The campaign to replace Al Jazeera America will run for approximately two weeks.
"We hope [television providers] will listen to their customers and consider launching TheBlaze in the open channel spot formerly occupied by Al Jazeera America," Lynne Costantini, president of business development at TheBlaze, said.
—