Performing to a packed O2 stadium in London on Tuesday night, singer Adele dedicated a stirring rendition of Bob Dylan's "Make You Feel My Love" to the victims of the bombing attacks in Brussels.
Adele encouraged the crowd to join her, "I want you to all sing it with me, alright, so they hear us," she said.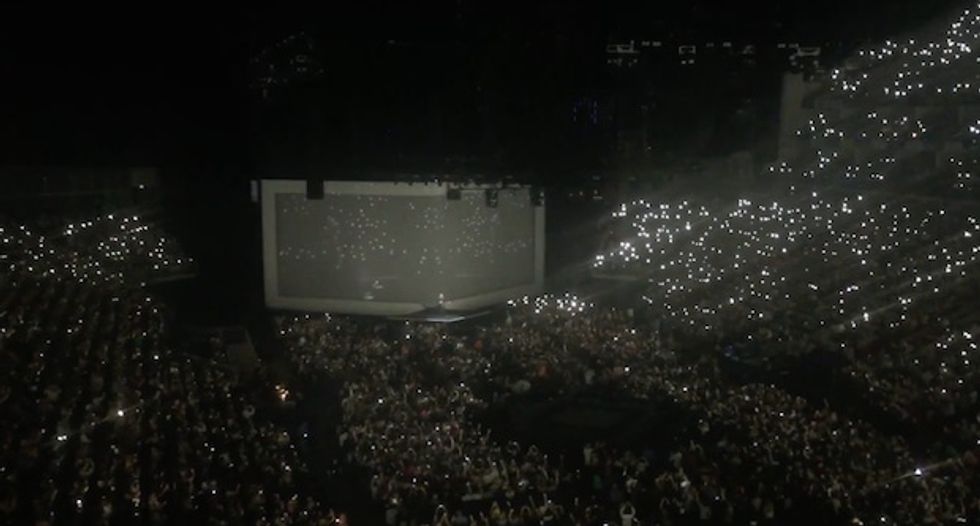 Image source: YouTube
According to a BBC report, after finishing the song, an emotional Adele told the audience, "I don't think I've ever actually been so moved before in my life at one of my shows, that was just so beautiful."
Watch the performance here:
__
Follow the author of this story on Twitter and Facebook: