President Barack Obama will travel next week to Flint, Michigan, where the public water supply crisis erupted earlier this year, causing illness.
Obama made his announcement in a letter to an 8-year-old girl that the White House published on the website Medium on Wednesday.
"I want you to be the first to know that I'm coming to visit Flint on May 4th," the Obama letter said. "I want to make sure people like you and your family are receiving the help you need and deserve. Like you, I'll use my voice to call for change and help lift up your community."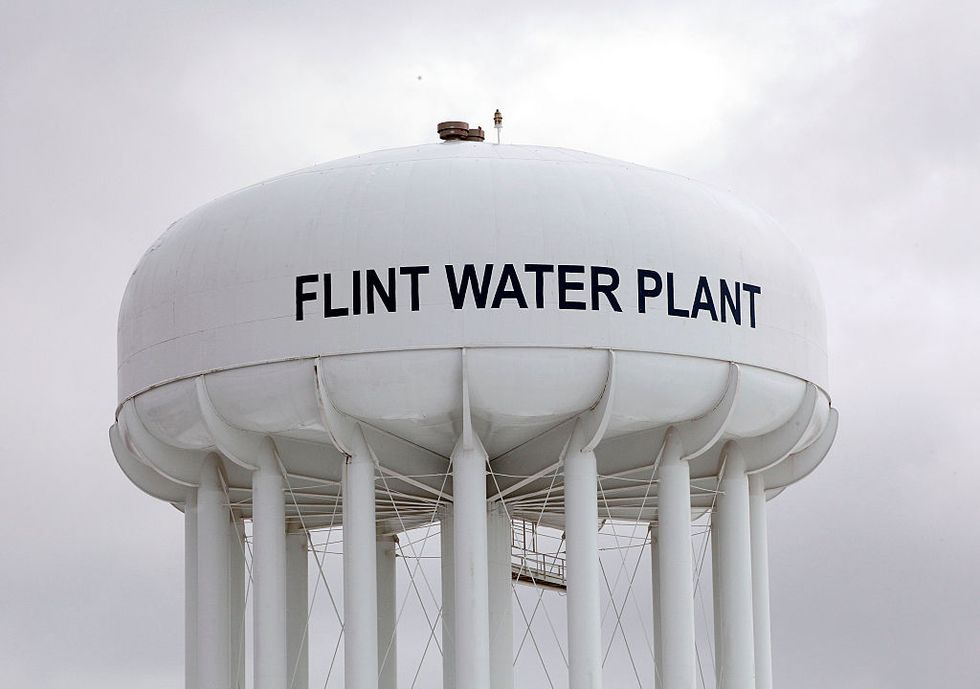 The Flint Water Plant tower is shown in Flint, Michigan. Michigan Gov. Rick Snyder (R) activated the National Guard to help the American Red Cross distribute water to Flint residents to help them deal with the lead contamination that is in Flint's water supply. (Bill Pugliano/Getty Images)
He continued, "Letters from kids like you make me so optimistic about the future. I hope to meet you next week, 'Little Miss Flint.'"
The girl, Mari Copeny, wrote in letter to the president, "I am one of the children that is effected by this water, and I've been doing my best to march in protest and to speak out for all the kids that live here in Flint."
"I know this is probably an odd request but I would love for a chance to meet you or your wife," she continued. "My mom said chances are you will be too busy with more important things, but there is a lot of people coming on these buses and even just a meeting from you or your wife would really lift people's spirits."
The Flint crisis has prompted calls for the resignation of government officials such as Environmental Protection Agency Administrator Gina McCarthy and Michigan Gov. Rick Snyder (R).